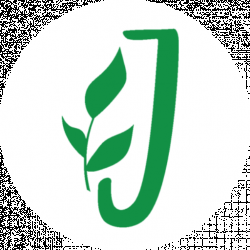 Latest posts by Jardin HQ Team
(see all)
Utah gardeners will find it much easier to implement species of plants compatible with their area's plant hardiness zone.  The USDA has been gathering data since 1960 and providing plant enthusiasts and growers across the country with helpful information regarding plant hardines to a balmy 9a in the southwest.
Considerable winter temperatures extend to about 20 degrees F, from -30 degrees. With this state's enormous variance, growers must know their zones. Utah planting map indicates that the trees, shrubs, and flowers you purchase may not survive because of some factors. However, this map is handy when looking for new plants for your landscape or garden.
Utah's weather and climate are both variable and delightful. Most populated sites experience warm daytime temperatures during the summer but not too hot, with pleasant and cool nighttime temperatures. Thunderstorms are the source of summer precipitation.
It also has not had frigid and often invigorating winter temperatures, which appears to happen in precisely the right places.
Typically, there is no accumulation of snow for valley floors for long periods. However, mountain snows store a large amount of water as they build to great depths for agricultural, industrial, and domestic needs. Also, the mountain snow of the state offers the best 'powder' skiing in the world. Most fall and spring months have many sunny days and mild temperatures.
Utah's climate tends to vary in recent years as those in the southern part of the United States or Canada's northward interior. Growers can plant cotton in the extreme southwestern part of Utah, while they can only cultivate some cereal grains and grasses effectively in the higher valleys of northern Utah. It is possible to see permanent snowfields in some of the higher mountains.
There have been reports of some weather phenomena in the state since 1847, including how rain falling or rapid warming on heavy mountain snowpack caused snowmelt floods or intense summer thunderstorms caused several flash floods, droughts, and blizzards, tornadoes, and hailstorms.
These factors have all made significant impacts on the state's residents and landscape. As such, hurricanes happened to be the only considerable weather phenomenon reported within Utah. However, parts of the state have experienced damaging winds, hail, and heavy rains through remnants of a hurricane.
Utah's Prehistoric Climate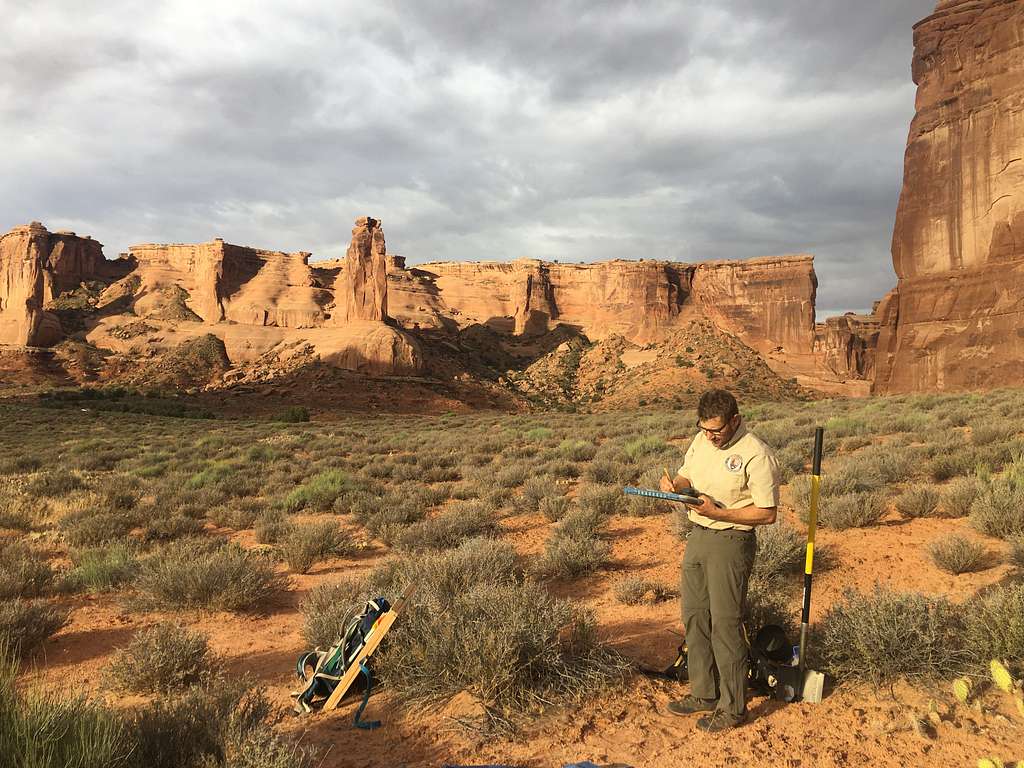 Information inferred from natural climatic indicators will determine any attempt to reconstruct the prehistoric past's climatic conditions.
Those indicators include pollen studies and tree ring analysis, glacial sediments and erosion, rock thickness and type, and animal and plant fossils discovered in sedimentary rock. Scientists have used these and other sophisticated indicators to arrive at some conclusions about Utah's prehistoric climate.
Temperatures were much humid than they are today in the early period of the earth's existence. As such, widespread vegetation types that we have today did not exist due to such conditions. Large seas typically overran landmasses repeatedly, with extreme precipitation and temperature conditions.
A noticeable cooling trend over the northern hemisphere has existed for about 200 to 250 million years ago, favoring luxurious vegetation growth. Utah's oil and coal fields were in the formative stages during that time. These significant changes resulted from these critical modern natural resources during Utah's prehistoric geology and climate.
There was a widespread drought about 150 million years ago that led to massive sandstorms. Experts found the 1930s' dust bowl days in the Great Plains area of the US were a gentle picnic to this ancient 'dry spell.' For many centuries, sand swirled until it was piled in dune thousands of feet high. Later, these mountains were well above Utah's present peaks.
Eventually, the sea covered the place and was there for several hundreds of millions of years. Then, the windblown sand came alive again when the sea eventually disappeared. This time, it was like rock outcroppings and multicolor hills we see today in Utah's famous Zion, Canyonlands, Capitol Reef, Bryce, and National Parks of Arches.
Another drastic climate change happened around 65 million years ago during the early Cenozoic Era, influencing the Central Intermountain Region and Utah. A rise in the temperatures peaked up to 50 million years ago, followed by an increase in precipitation and a significant drop in temperatures.
Glaciers became abundant in North America's northern regions and high mountains as recently as 100,000 years ago. Experts refer to this epoch as the ice age. Much of western Utah got a sizeable inland sea during this time, getting the name 'Lake Bonneville.'
About 10,000 years ago, the last significant ice accumulation melted away in Utah as the temperature began to warm. Many experts considered this incident where people live in a relatively warm interglacial era and that another cooler period will eventually take over our area.
Interestingly, there is a cyclical pattern in precipitation and temperature amounts through time. There have been significant decreases and increases over long periods with the prehistoric record. Even with that, the past 15 decades of Utah's historic record signifies a similar pattern type on a much smaller scale.
Utah's Climate Classification There is a variance between weather and climate since it is significant weather conditions of a place, typically for about thirty years or more. As a result, experts have developed many different climate classification systems over the years. However, the Modified Koppen System is the one that applies and is relatively easy to understand because it delimits several climate types based on vegetation response to precipitation and temperature patterns.
Using the Modified Koppen System, we can divide Utah's climates into four types: Undifferentiated Highlands, Humid Continental-Hot Summer, Steppe (Semiarid), and Desert.
The Atlas of Utah describes these four climates and indicates that around 33 percent of Utah consists of true deserts. There will be deserts when the annual potential evapotranspiration is more than one-half of the average yearly precipitation. The annual total rainfall in these areas is typically around five to eight inches.
Utah deserts occur in two major areas: the southeast Canyonlands region and the Great Basin to the west. The Great Basin desert is a locale of cold winters and hot summers, with average winter temperatures below 32 degrees F.
Sagebrush (Artemisia) dominated much of the Great Basin region. It is a plant that can grow well in cold winter regions and indicate relatively good soils. People can find the Great Salt Lake Desert in the northern part of Utah's Great Basin, and extensive areas of salt flats dominate the place, many of which are devoid of plant life. Within the Great Basin's higher mountains that one can locate regions of more humid climates.
Utah's southwestern part is a desert region with about 32 degrees F winters. Experts record Utah's highest mean annual temperatures in this area, with St. George and Zion National Park averaging 61 degrees and 62 degrees F. the presence of Joshua trees in the St. George vicinity suggested a marginal extension of the Mojave Desert.
The higher mountain regions and the desert margins have steppe lands. The potential evapotranspiration has higher precipitation than the steppe land's average annual precipitation. However, over half of the area averages between eight to fourteen inches of precipitation yearly, putting up a semi-arid climate adequate for the medium and short grasses growth, sagebrush, and other woody plants.
Utah's livestock ranching industry gets its basis from much of this grassland region. As such, most of Utah's steppe land area experienced below 32 degrees F winters, as less severe conditions occur only in the southern margin. Utah has about 40 percent steppe land, which is the state's most extensive climatic zone.
There is a narrow belt of humid belt southward almost to Nephi along the Wasatch Front from the Idaho border, where there is an excess of the total annual precipitation of the potential evapotranspiration. As a result, the winters tend to be reasonably cold within this more humid climate, even with below 32 degrees F average temperature.
However, the summers are relatively hot, with around 77 degrees F for mean July temperatures. The Wasatch Mountain Range influences precipitation amounts for this area, and it also acts as a barricade to moisture-laden winds approaching from the west.
Temperatures tend to drop with the approaching air rises to clear the mountain crest. As such, it creates conditions that force the air to surrender its moisture. The industries and intensive agriculture and population concentration within this humid region reflect its phenomenon's effect and extent.
Utah's Weather's Controlling Factors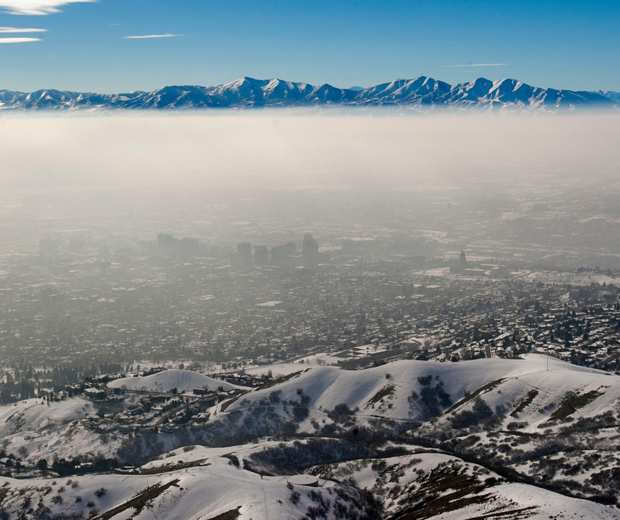 A variety of controls and factors can explain Utah's climate and weather. Some of these factors are latitudinal position and altitude above sea level around midway amid the Equator and the North Pole, those in the track of the dominant Westerly Winds.
Of equal significance is the Sierra Nevada's to the west and the Rocky Mountains to the east, surrounding and local mountains, Utah's position on the edge of a semi-permanent high-pressure system, and the Polar and Subtropical Jet Stream air masses and winds.
Utah would be about 6,100 feet if the average altitude above sea level were calculated for it. It doesn't signify that many people live at that elevation, even though this happens to be an average value. Many individuals live at about the 4,500-foot level.
With that, air temperature typically decreases as altitude increases, leading to the state's cool temperatures determining Utah's relatively high altitude.
Also playing a critical role in determining the weather type for Utah is the state's latitude. The state is situated between 37 degrees and 42 degrees north latitude. With this mid-latitude position, the sun effectiveness is not almost as excellent here as it could be if it is closer to the equator. However, it can get much more energy than farther to the north. The position accounts for Utah's distinct seasons and is connected to the earth's axis.
Utah's latitude is also in the prevailing Westerly Winds' zone, where associated frontal activity and tropical and polar masses interact. As a result, summertime thunderstorms will increase in intensity with spring and winter storms often producing wet, heavy snowfalls when Utah receives low-level tropical moisture to the Gulf of Mexico from locations off the southern California coasts.
Also impacting Utah's climate and weather significantly is a Subtropical High-Pressure Cell to the southwest of California. The pressure cell is like a barrier to moist air that would otherwise invade Utah as it moves southward and northward with the seasons and decreases and increases in intensity with time.
Even though all mountains influence airflow movement, a significant impact comes from the large ones. The Cascade Mountains and the Sierra Nevada often prevent low-level moisture connected to Pacific storms from reaching Utah. The Rocky Mountains' main chain usually protects the state from the northern Plains' cold arctic weather.
Therefore, Pacific storms must have typically lost some of their low-level moisture by the time they reach the state. Due to this factor and the low topography of the Great Basin, the state boasts the second driest state in the country, coming after Nevada.
Also causing increased snow and rainfall with increased altitude are the local mountains. Storms impact Utah's south-central mountains and the high Wasatch when they move into the state from the west, causing the forced lifting of air or 'orographic lifting,' which extracts the moisture that could have passed over Utah.
These storms are often responsible for the region's dryness and are like barriers to air mass flow. A perfect instance is the Uinta Basin, surrounded by mountains that hinder moist air movement into the region.
About Utah's Seasons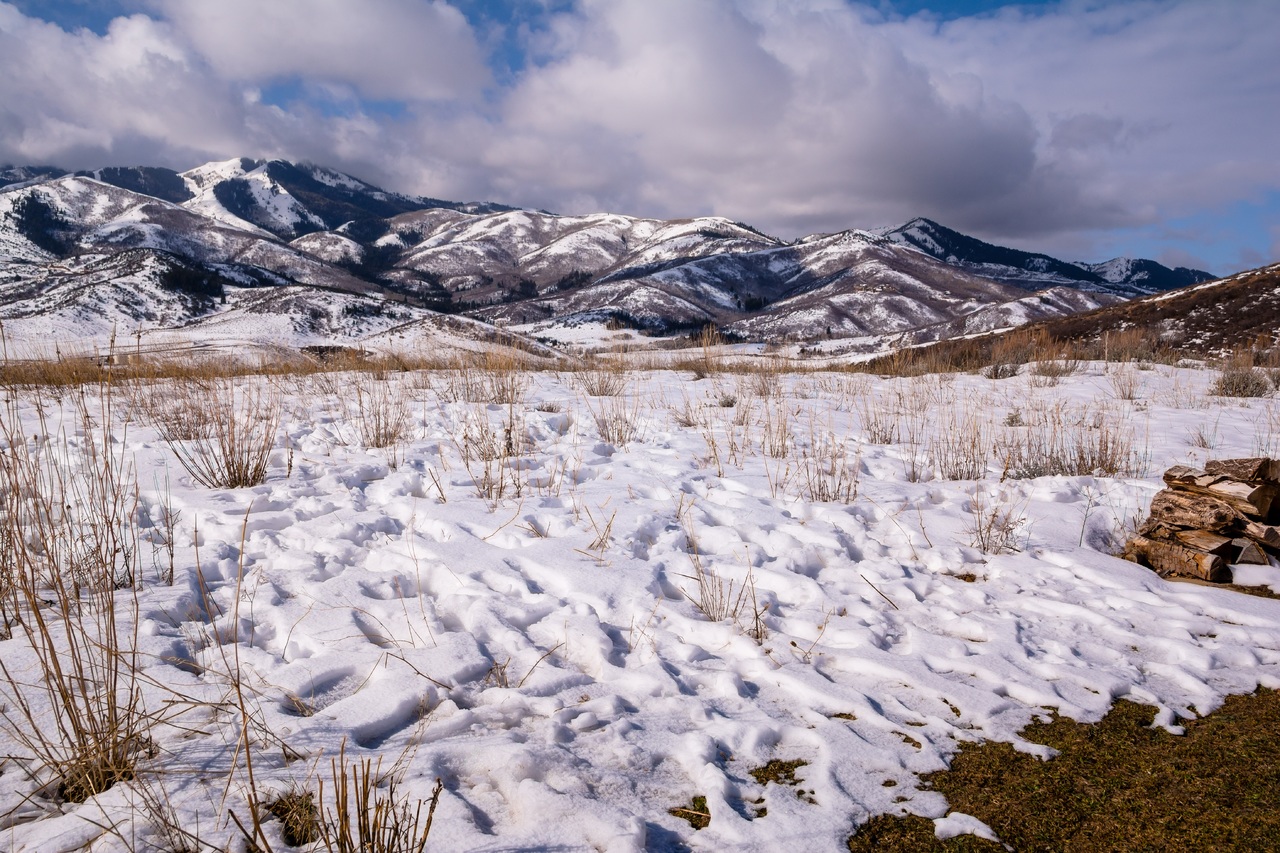 As a large state, Utah runs to the N 37th degree from the N 42nd degree latitudinal parallel. With that, Southern Utah and Northern Utah conditions are widely varying. For example, Utah experienced two records of hot and cold temperatures in 1985 of -69.3 degrees F at Peter Sinks and later in St. George six months later at about 117 degrees F.
The distinct weather patterns of Utah are four seasons, with mid-June from late April and mid-October from late August being the most pleasant weather. However, the valley tends to be susceptible to prolonged inversions with high levels of fine particulate pollution from December through February. As such, there could be poor air quality for sensitive parties.
Primarily, Utah has a desert, semi-arid, and dry climate. The state has one of the lowest relative humidity percentages as one of the driest states in the country. The average highest relative humidity is 74.3 percent in December and 35.9 percent for July's average lowest humidity. As such, people imply that it is a 'dry hear.' Utah's ninety degrees Fahrenheit can feel much more palatable than Florida's with high relative humidity, making it feel muggy and hotter.
Utah also has 'dry cold' that implies that the state's air is not the same as the bitterly cold in the winter's deepest weeks as in coastal New England since the area lacks humidity. The atmosphere's lack of moisture and humidity makes Utah skies a deeper shade of blue.
Winter
Winter consists of long snowfall periods that last through February from December, accompanied by short daylight hours and freezing temperatures. The year's coldest months are December and January, and December 21 is the shortest day, with nine hours of daylight. February brings a blend of spring and winter weather with more sunshine and sneak peeks of warmer temperatures.
Summer
Summer starts in June with occasional rainfall, abundant sunshine, and enjoyable temperatures. The year's longest days are in June, peaking on the summer solstice with 15 hours of daylight. The year's warmest months are July and August, with a similar range of average high temperatures, having the least rainfall as the driest months.
Spring
March in Utah kicks off at the start of the spring season with cold weather. The arid land contains sizeable daily temperature differences, and the early spring being prone to cold fronts. March comes with a moderate amount of rainfalls, with the rest taking the form of snow.
However, the temperature will rise in April as the spring season sets to commence in Utah. Mid-April will bring about most ski resorts ending operations while measurable snowfall receding. Increasing sunshine, rain showers, and spring blooms will dominate the last two weeks of April. Utah typically experiences a pleasant month in May, with more prolonged sunshine and the days' length and moderate temperatures. Also, enough temperatures keep things cool.
Fall
There will still be hot days as September sets in, typically with the commencement of cool temperatures. While daylight hours tend to dwindle, rain typically falls for about six days. By September, leaves will begin to change color and, by October, hit their stride.
October temperatures will have snows falling, leaves changing color, and cool temperatures. Temperatures will go cold from warm in November, and it will rain for about nine days on average in the month. The ski resorts will start operation, and snow will accumulate in the mountains toward the month-end.
Annual Precipitation
Region
Average Precipitation
Southcentral Utah

Grand Staircase – Escalante, Lake Powell

11.34"

Southwestern Utah

St. George, near Zion

14.64"

Southeastern Utah

Moab, near Arches, Canyonlands

8.8"

Central Utah

Fishlake National Forest, Bryce Canyon, Capitol Reef National Park

 

8.15"

Eastern Utah

Flaming Gorge, Dinosaur National Monument

9.31"

Wasatch Range

Ogden, Salt Lake City, Provo, Park City, getting about five to ten degrees cooler

23.3"/13.26"/16.1"/19.13" in Park City, with around 300" to 500" of yearly snowfall for mountain resorts

Top of Utah

Logan, close to Bear Lake

17.2"
Summer and Fall Temperatures
Region
July
Sept.
Nov.
Southcentral Utah

Lake Powell, Grand Staircase – Escalante

99/67 F

37/19 C

87/57 F

31/14 C

57/33 F

14/1 C

Southwestern Utah

St. George, close to Zion

 

102/66 F

37/18 C

 

93/55 F

34/13 C

 

65/32 F

18/-1 C

Southeastern Utah

Arches Canyonlands, Moab

 

99/63 F

36/16 C

 

87/51 F

30/11 C

 

57/28 F

14/-2 C

Central Utah

Fishlake National Forest, Bryce Canyon, Capitol Reef National Park

 

83/48 F

28/9 C

 

73/39 F

23/4 C

 

49/18 F

9/-8 C

Eastern Utah

Moab, near Arches, Canyonlands

87/51 F

31/11 C

75/41 F

24/5 C

49/18 F

8/-6 C

Wasatch Range

Ogden, Salt Lake City, Provo, Park City

92/62 F

32/16 C

79/51 F

26/11 C

50/29 F

10/-2 C

Top of Utah

Bear Lake, Logan

 

89/54 F

32/12 C

 

77/43 F

25/6 C

 

46/24 F

8/-4 C
 

Utah Planting Zones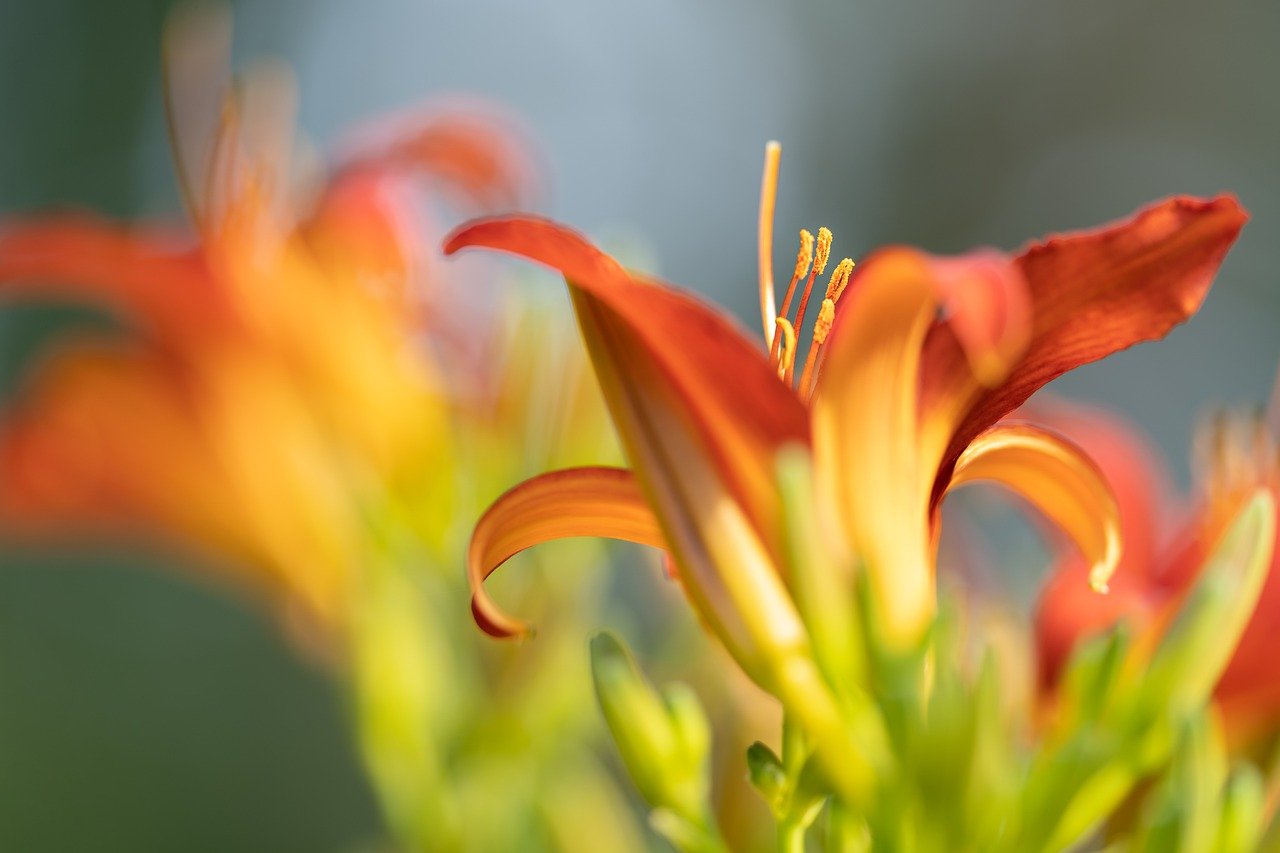 Utah's climate is desert to semi-arid. However, Utah is a mountainous state with different planting zones and climates across its various peaks. Wasatch Mountains' rain shadow is in eastern Utah. Utah lies in a direct path of several storms emanating from the coast from fall to spring as precipitation is mainly from the Pacific Ocean.
Monsoons come with summer from the Gulf of California to the eastern and southern part of Utah. Temperatures in the summer months tend to be triple digits across many states. However, people can tolerate the heat through low humidity than in some other parts of the country.
The range can be from less than five inches to fifteen inches with the average annual precipitation. There will be about 60 inches of snow each year in Salt Lake, and many parts of the state will experience some snowfall apart from the Great Salt Lake Desert. The Great Salt Lake has a microclimate that will make it experience about 500 inches of lake effect snow every year.
It is helpful to find your hardiness zone to know which plant to go for and when in a specific area. For example, Utah's growing zones range from 4a and 9a. Growers will not only figure out which vegetables, flowers, or plants to grow through growing zones but also know which of them will likely survive their region's winters. Therefore, the first and last frost dates determine all hardiness zones, including Utah planting zones.
Essentially, choose plants rated for the Utah planting zone you live in or lower for best results. As such, you can grow any plants rates for zone one through four if you are in zone 4a. However, avoid going for anything higher. It can be tricky to use plants rated for higher zone since they may not survive the winter.
Some of the plants that will survive and grow well in Utah planting zones include:
Gaura

Daylilies

Bee balm

Coral bells

Lavender

Snap peas

Peppers

Tomatoes

Zucchini

McKane Giant Mix Columbine

Anemones

Strawberry Seduction Yarrow

Corkscrew Ornamental Onion

John Cabot Rose

Yellow Tickseed Coreopsis
Some of the best shrubs for Utah planting zones are:
Double-flowered Japanese rose

Euonymus

Boxwood

Greenleaf manzanita

Juniper

Red elderberry

Cliffrose
Gardening in Utah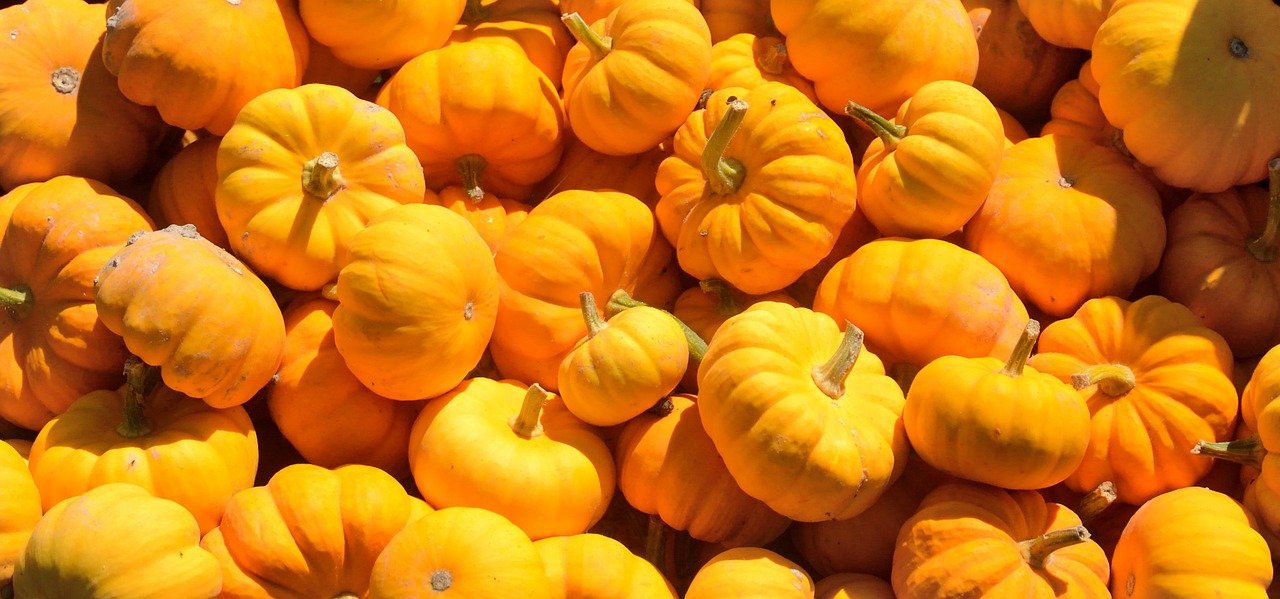 Gardening can be pretty challenging for the uninitiated in Utah. Even the most dedicated efforts will have to face the state's unfriendly soil, ever-changing weather, and unpredictable conditions. Therefore, you need some Utah gardening tips if you are new to growing your vegetables and fruits in the state.
You can start with:
Yellow squash and zucchini

Onions

Tomatoes

Cucumber

Lettuces
Better Garden Prep & Garden Soil
You may think that it is a simple task to prepare a garden for planting seeds. However, you will need to consider a lot of things. Therefore, preparing your garden begins with the soil. Ensure to read through some of our tips for growing successfully in Utah's soils before playing in the dirt.
Use Compost
It is crucial to add organic matters, such as compost, to the soil. The soil will have pockets from composted material for water and air. Plants need these essentials to grow well. You must ensure that your preferred compost is completely composted. When you notice a strong smell from the compost, it is an indication that it has a lot of extra nitrogen that has not been broken down yet. This case and putting down mulch can burn your plants.
The most critical step for Utah soil is to add compost. Utah's soils contain clay, which makes it tricky for plants to grow. You will have more livable soil for the plants when you do this simple step.
Till the Soil
It is critical to use a tiller that will get deeper than four inches when adding compost to the soil. In essence, six to eight inches is the perfect tilling depth. By tilling some extra inches into the ground, you will allow your plant's roots to get more access to nutrients and water and a firmer grip in the soil.
Jumpstart Growth by Fertilizing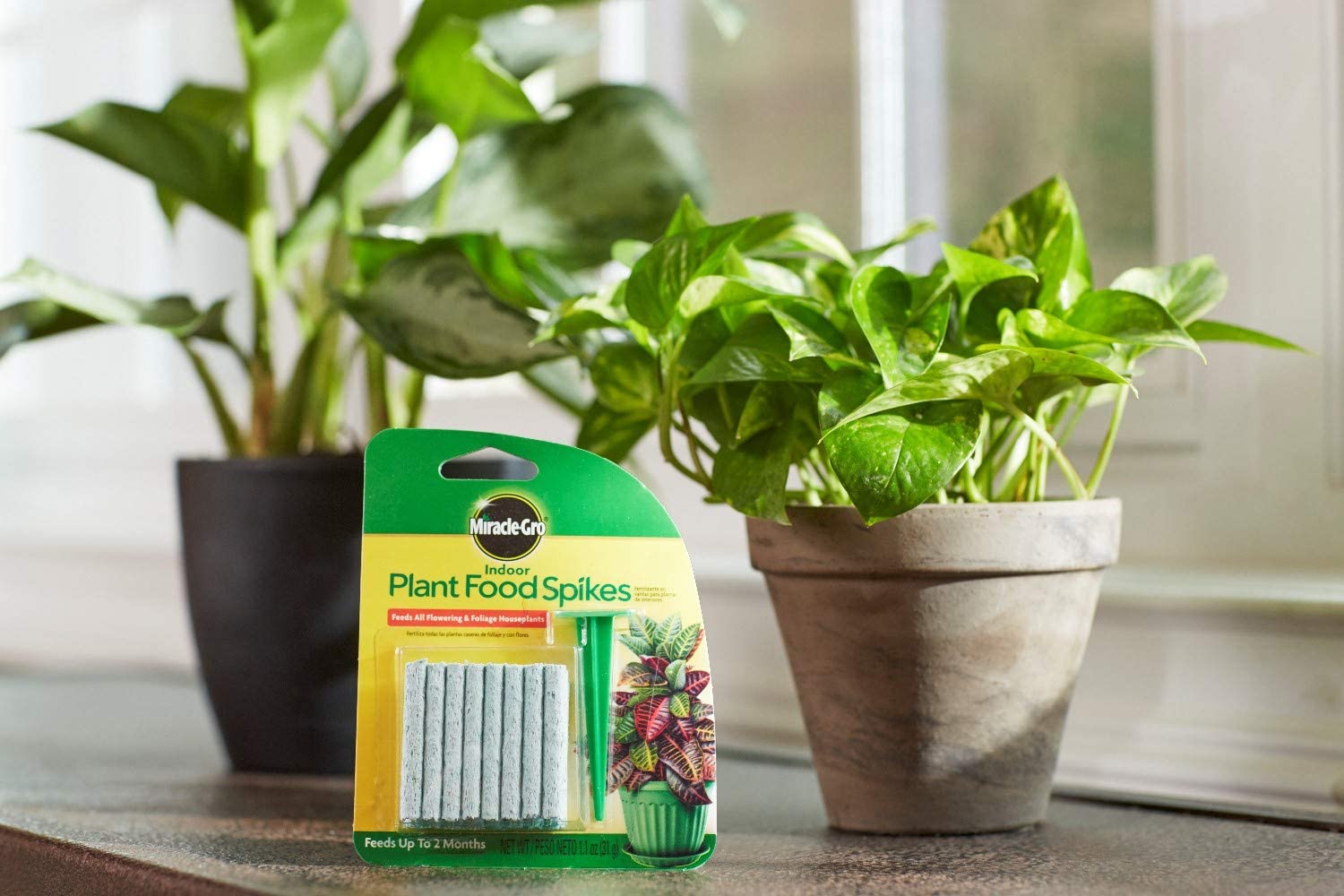 Fertilizing your garden is relatively significant. We recommend incorporating fertilizer into the soil before or while plating plants or seeds. Use some of the best plant fertilizers on the market, spread and till it over your gardens. When you fertilize the garden before planting seeds, you will allow nitrogen, potassium, and phosphorous to penetrate the soil indeed. With that, the roots will start using it quickly.
Apply Humate
Not all soils are the same. Essentially, Intermountain West and Utah soils are incredibly salty. Applying compost may not be enough to keep your plants healthy due to the high salt content in the soil. That is why we encourage you to get some of these humate products.
While it reduces the salt content in the soil, it also enhances microorganism activity in the soil. Humate also helps lower the soil alkalinity and retain water, which tends to be crucial because water has a high alkaline pH.
These tips are essential for creating great soil when you want to plant in the spring. However, you can take some steps year-round to ensure better soil. The perfect instance is to clip grasses, leaves, and till compost in the fall. With that, it will help the soil to break down essential nitrogen into it.
FAQs
Question: What planting zone is St. George Utah in?
Answer: St. George, Utah, is in USDA Hardiness Zones 8a and 8b. When it comes to what to grow in St. George, Utah, you can grow vegetables like:
• Potato
• Pea
• Onion
• Lettuce
• Carrots
• Cabbage
• Broccoli
• Beets
Some of the trees you can plant include:
• Pomegranate
• Pistachio
• Pecan
• Peach
• Cherry
• Apricot
• Almond
Question: What planting zone is Orem Utah?
Answer: Orem is in USDA Hardiness Zones 6b and 7a, and a few of the vegetables to plant include:
• Endive
• Eggplants
• Cucumbers
• Bell peppers
• Beets
• Corn
• Chives
• Chinese cabbage