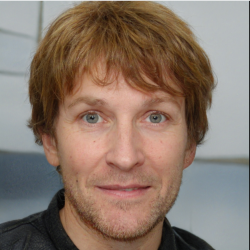 Latest posts by John Hughes
(see all)
If you are planning to start a garden in Ohio, you need to learn about the growing zones in the state to determine what plants will grow best in your area. Years ago, the USDA established a nationwide system for classifying climatic conditions in the United States.
Each state has a different growing zone map, and each map uses a different base temperature as its guideline. These areas are called "plant hardiness zones." With this system, landscape planners can decide which plants are most likely to thrive in each region. In this article, we will discuss the various growing zones in Ohio and provide you with the necessary information to have a thriving garden.
How to Know Your Growing Zone in Ohio
To find your gardening zone, visit the United States Department of Agriculture  (USDA's) website. While there, you can either enter your ZIP code or use the interactive map to zoom in on the street you live in. Alternatively, you can use the USDA plant hardiness zone map to locate your Ohio growing zone.  To find your growing zone, you have to look at a map and locate where you live. Once you find that, you will need to match the color of your location to the legend on the right.
Growing Zones in Ohio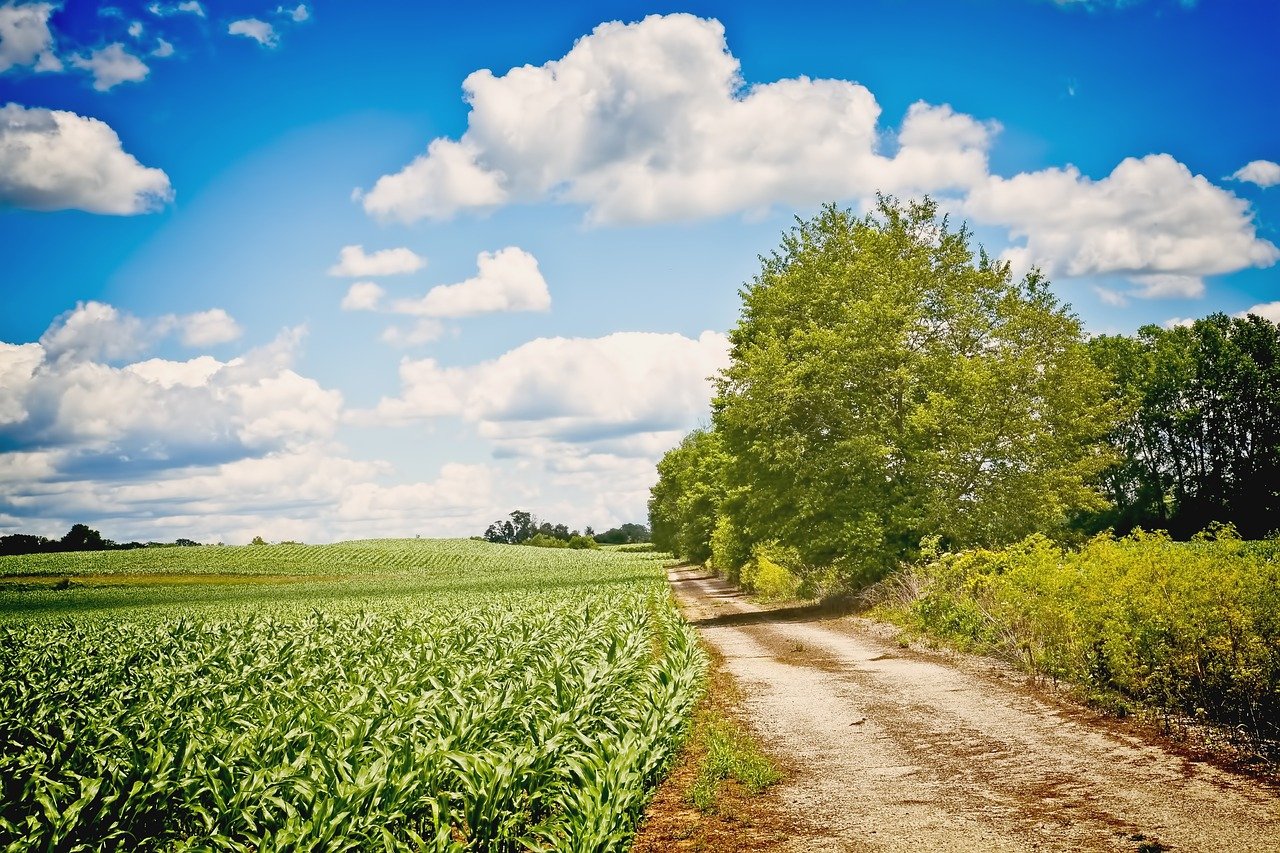 The state of Ohio is an agricultural powerhouse with 13,600,000 acres under cultivation by 2020. In Ohio, the winter temperatures fall in the range from 0 to -20 degrees Fahrenheit. It is divided into three different zones: 5b, 6a, and 6b.
Depending on where you are in the state, the zone might change. Large parts of the Northeast are Zone 5B, including much of Lake County and Ashtabula County. Parts of the northwest are Zone 6A, including Montgomery County, Union County, and Miami County.
Ohio's Growing Zone 5b
Northern Ohio has a cold climate with an annual minimum of -10 to -15 degrees F. It is in zone 5b on the USDA scale. The last frost can happen from March 30 to April 30, and the season's first frost usually happens in October. Long-season plants such as watermelons, tomatoes, and winter squash should be started indoors to have a good chance of growing in the colder climate.
Plants That Do Well in Ohio's Zone 5b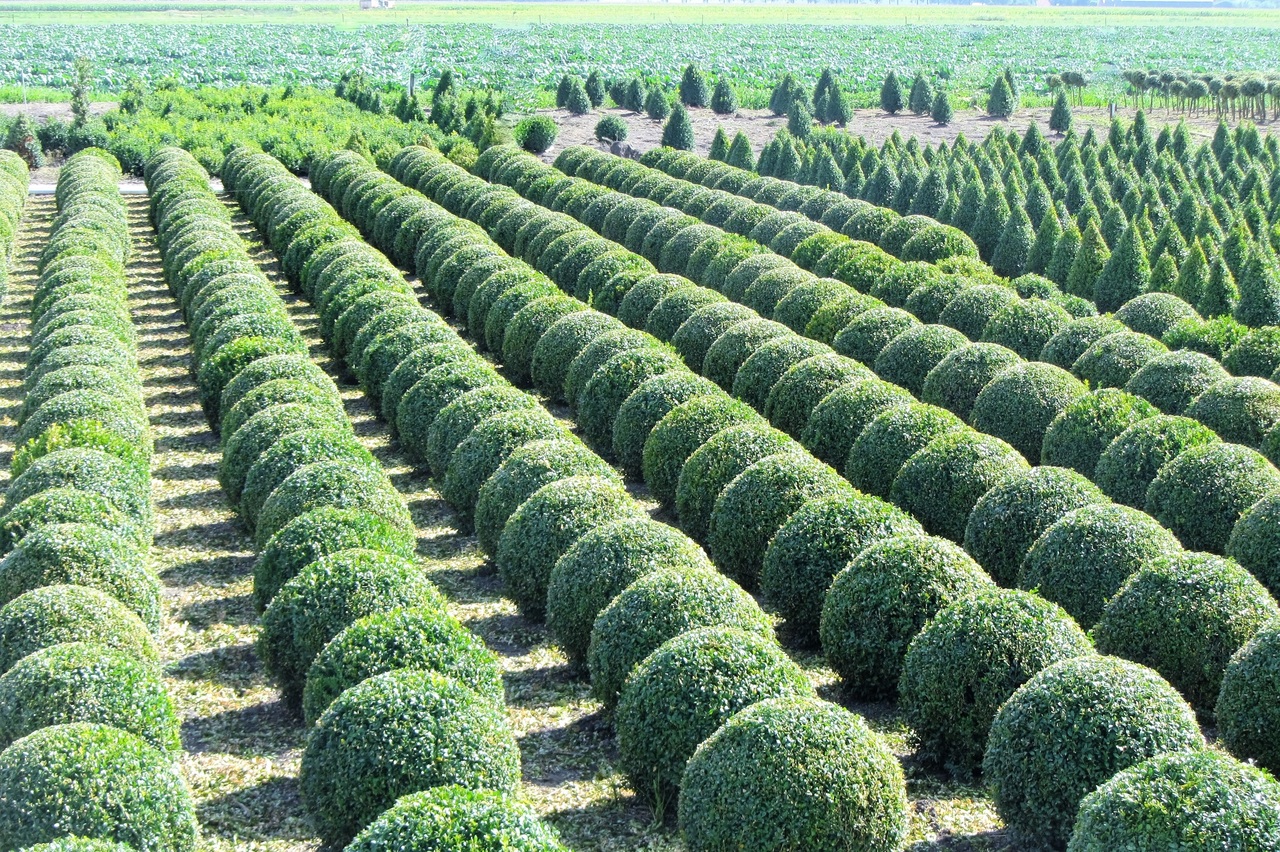 It is essential to do the necessary research before planting a garden. Plants need a lot of time and space, and you don't want to make a big mistake by planting something in the wrong place at the wrong time. You can grow various plants like vegetables, shrubs, perennials, annuals, fruit trees, etc. 
Vegetables to Grow in Ohio's Zone 5b and When to Plant Them 
If you are planning on growing vegetables, the first thing is to determine what temperature range your plant needs to grow in. The last frost of spring is usually between mid-April and late May. Make sure you note these dates to avoid having your crop overwhelmed by the extreme cold or frost.
The best thing is to wait until the midnight temperature is significantly higher than 32°F. But if you have to plant, consider going for vegetable varieties that thrive in cool weather, such as broccoli, cauliflower, or turnips. Below are some of the vegetables that do well in this zone.
Kale

Kohlrabi

Lettuce

Mustard

Peas

Potatoes

Radishes

Cauliflower

Chicory

Beets

Brussels sprouts

Rhubarb

Asparagus

Cabbage

Broccoli

Carrots

Cress

Peas

Potatoes

Radishes

Rhubarb

Salsify

Spinach

Swiss chard

Turnips

Muskmelon

Watermelon

Pepper

Pumpkin

Rutabaga
Perennials to Grow in Ohio's Zone 5b and When to Plant Them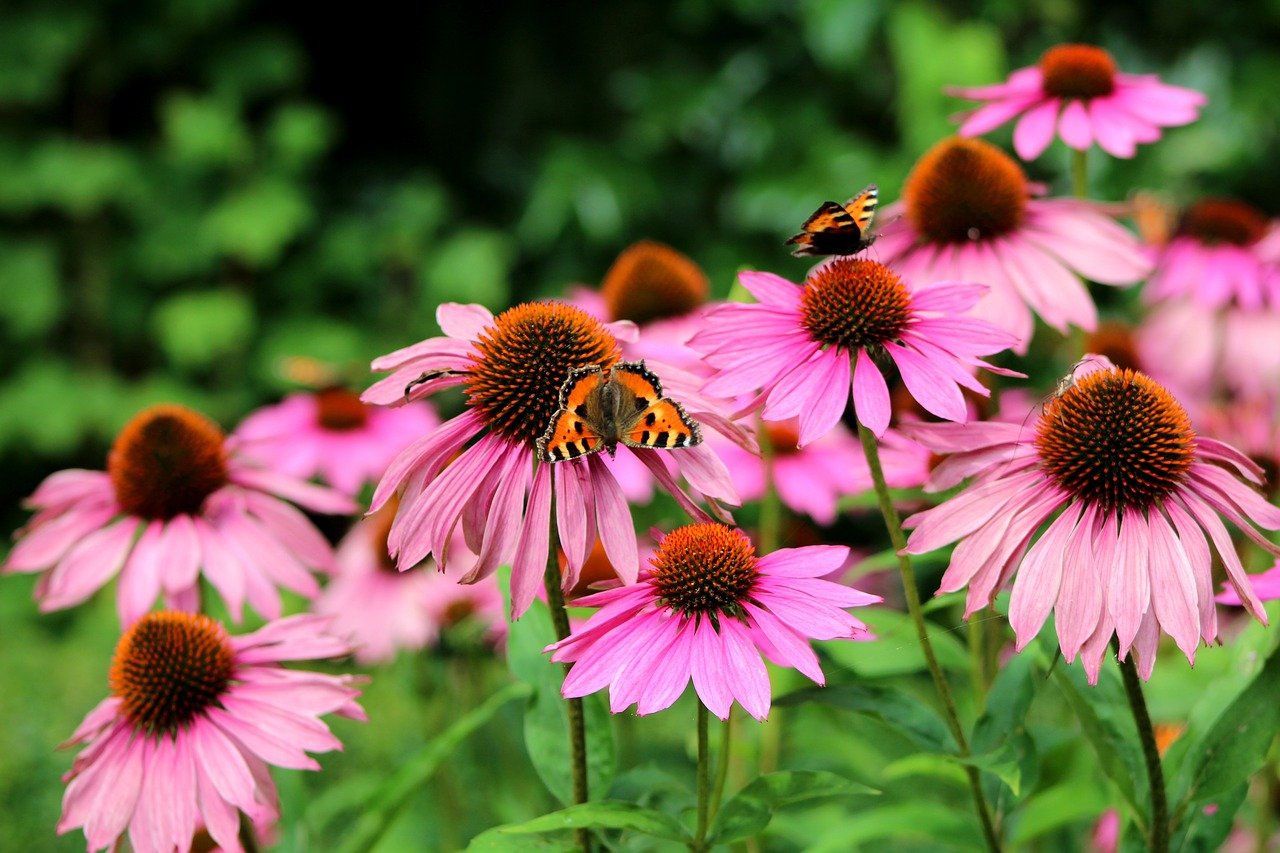 In the spring, we look forward to seeing flowers from perennials in our garden. Growing hardy perennials that can withstand the winters in zone 5 adds to the beauty they bring to our gardens.
Although spring is the best time to plant, you can grow your perennials in the period between the last frost and a few weeks before the onset of the first fall frost. Below are the types of perennials that you can grow in zone 5.
Echinacea

Bee balm

Phlox

Daylily

Delphinium

Rudbeckia

Filipendula

Sedum

Lilies

Lavender

Gaillardia

Poppy

Salvia

Penstemon

Russian sage

Hollyhock

Peony

Butterfly weed
Annuals to Plant in Ohio's Zone 5b and When to Plant Them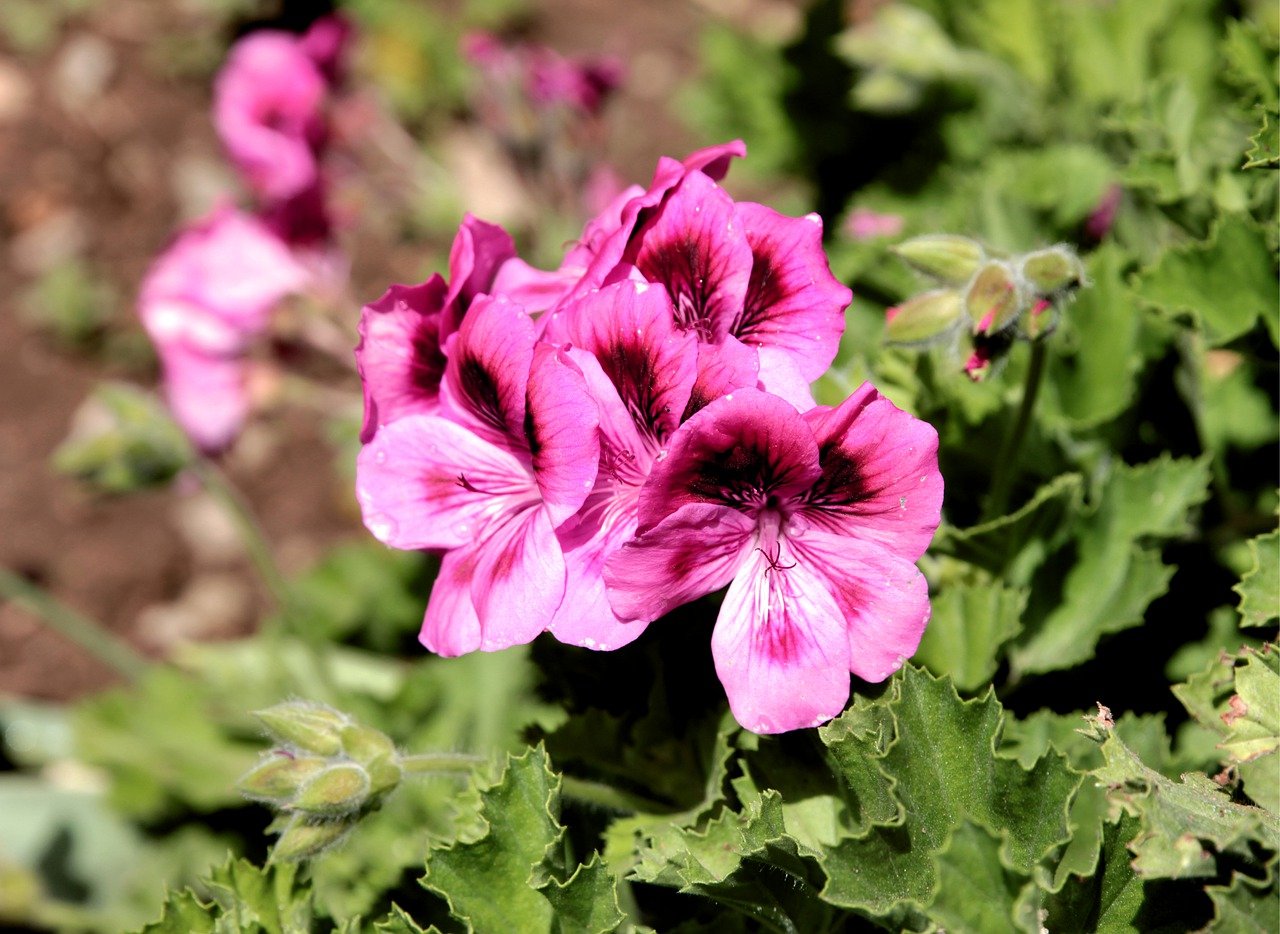 To grow a successful crop of annuals, you need to note weather forecasts and frost warmings to protect your plants. Some annuals, such as pansies and snapdragons, do well in cold weather, and you can plant them in April. Other annuals mostly do well in warm conditions, and you can grow them from the end of May to avoid frost.  Annuals that thrive in Ohio's zone 5 include;
Geraniums

Lantana

Petunia

Calibrachoa

Begonia

Alyssum

Bacopa 

Cosmos 

Gerbera Daisy 

Impatiens 

New Guinea Impatiens 

Marigold

Zinnia 

Dusty Miller 

Snapdragon

Gazania

Cleome

Four O'clock

Cockscomb

Torenia

Nasturtiums

Moss Roses

Sunflower

Coleus

Gladiolus
Tips For Farmers Growing in Ohio's Zone 5b
If you want to start planting seeds instead of buying plants, May 30 is an excellent time to start your seeds outdoors.

The area enjoys lots of sunshine, which makes it perfect for growing perennials and annuals.

You can plant some vegetables late in the summer or early fall to prepare for harvest in winter. In this case, you will need to protect them with a covering mulch, cold frame, or cover crops.
Ohio's Growing Zone 6
Zone 6a covers much of Ohio. Winters can be particularly harsh here, with temperatures dropping to -10 degrees Fahrenheit. Generally, plants designated for zones 6 through 9 are hardy enough to withstand the lower temperatures of southern Ohio winters but may not thrive in northern Ohio.
Plants Suitable For Ohio's Zone 6a
Zone 6 is a moderate climate with a frost-free period from the middle of May to mid-September. Zone 6a has an average winter temperature of -10 to -5 Fahrenheit, making it a bit colder. There are a variety of vegetables, perennials, and annuals that you can grow in zone 6. 
Vegetables to Grow in Ohio's Zone 6a and When to Grow Them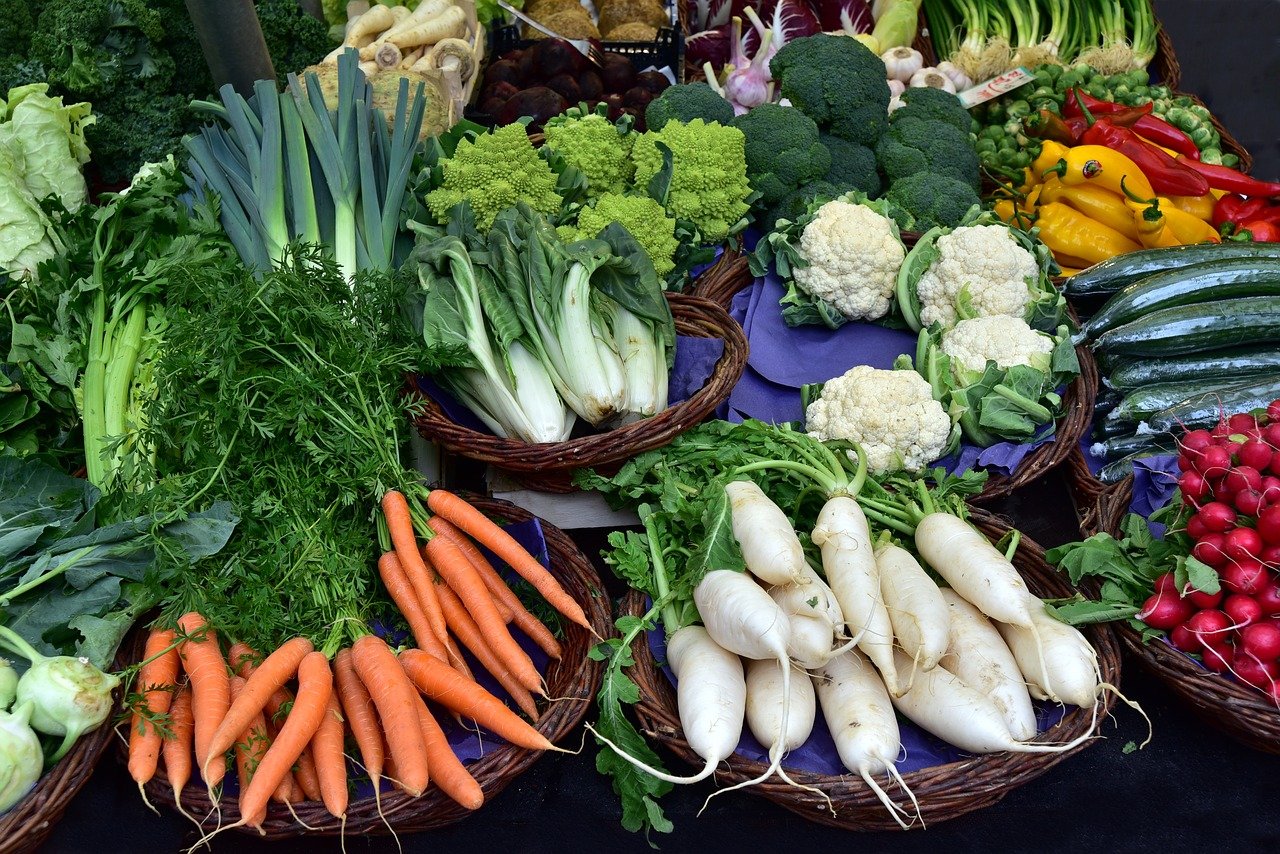 Zone 6 is the perfect place to produce all kinds of vegetables. You can plant your vegetables from mid-March to November. Planting at the wrong time can result in slow growth and sometimes even death of your plants. A mix of warm and cold weather plants is suited to the zone. Examples of vegetables to grow in this zone are;
Peas

Cauliflower

Tomato

Kale

Onions

Celery

Brussels sprouts

Cabbage

Spinach

Broccoli

Eggplant

Peppers

Cucumber

Radish
Perennials to Grow in Ohio's Zone 6a and When to Grow Them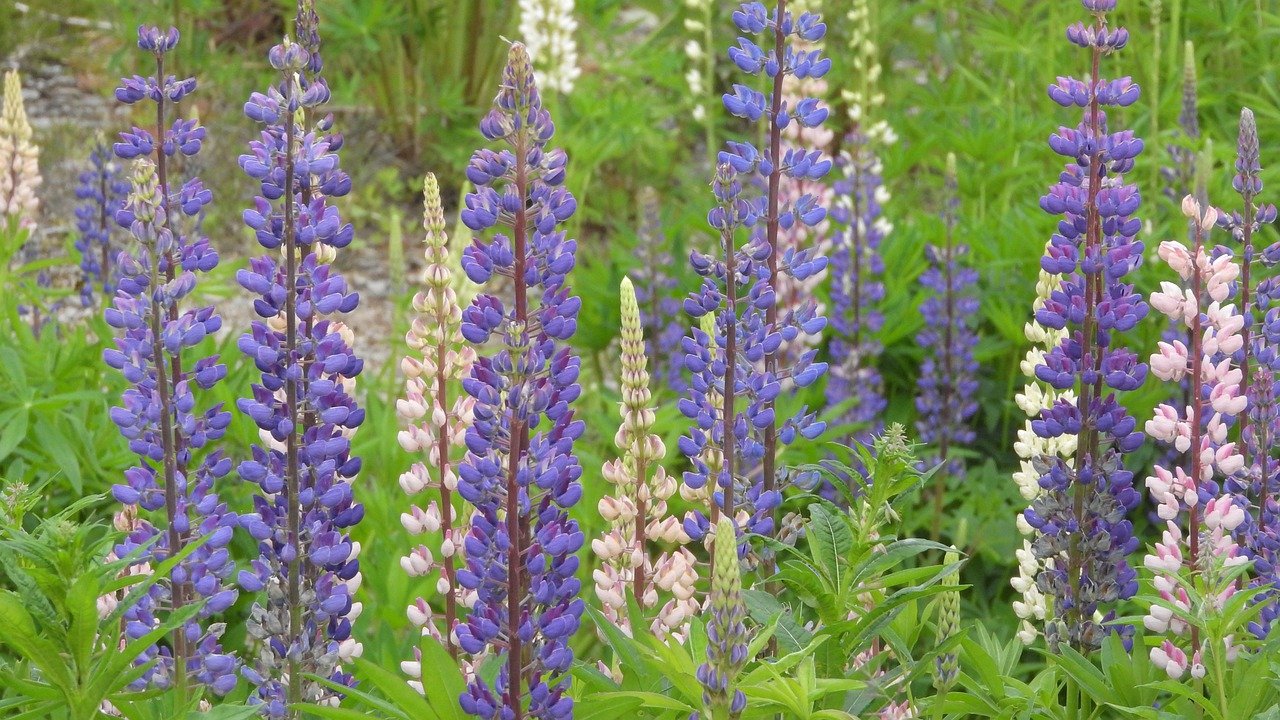 Horticulture is an integral part of both indoor and outdoor living. Whether planting your garden bed or working with a professional, picking the right plants for your area is essential. Ohio enjoys beautiful seasons, with scorching summers and freezing winters.
That means that it takes specific perennials to grow appropriately in different parts of this state. You can plant your perennials between late May and mid-October, right after the first frost. Below are some of the perennials that you can grow in your garden. 
Wild Lupine

Obedient Plant

Columbine

Blue Flag

Black-Eyed Susan

Gayfeather, or Blazing Star

Cardinal Flower

Blue False Indigo

Blue Vervain

Butterfly Weed

Cardinal Flower

Culver's Root

Goldenrod

Great Blue Lobelia

Joe Pye Weed

Marsh Marigold

Obedient Plant

Ox-Eye Sunflower

Smooth Penstemon

Swamp Milkweed

Turtlehead

White Wood Aster

Wild Bergamont

Wild Geranium

Wood Poppy
Annuals to Grow in Ohio's Zone 6a and When to Grow Them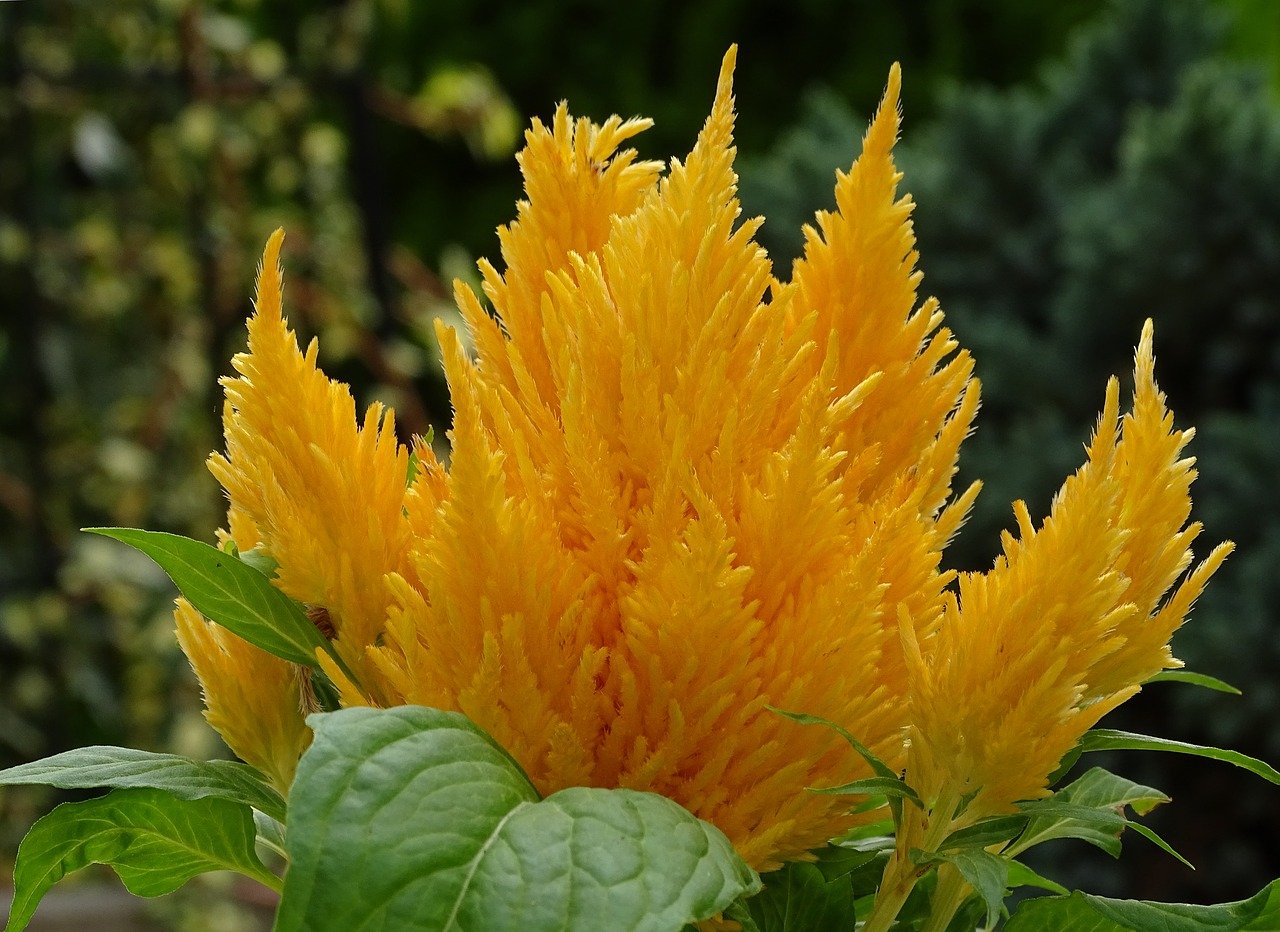 When planting annuals, it is necessary to consider the plants' hardiness and whether they are "cool-season" or "warm-season." Cool-season annuals are hardier and can grow in cooler climates, while warm-season annuals require sunnier, warmer temperatures. Below is a list of annuals to choose from for your garden.
Calibrachoa

Cleome

Cockscomb

Cosmos

Angelonia

Bacopa

Begonia 

Four O'clock

Fuchsia

Geranium

Heliotrope

Impatiens

Lantana

Lobelia

Marigold

Pansy

Petunia

Snapdragons

Strawflower

Sunflower

Sweet Alyssum

Torenia

Verbena
Ohio's Growing Zone 6b
There is a small area in the southwestern region of Ohio classified as 6b by the USDA. That means it is a colder climate that drops to -5 degrees Fahrenheit during the coldest part of the year. Luckily, because of the slightly warmer temperatures, the growing season may be longer. Fruits and vegetables have more time to ripen in this zone.
Vegetables That Do Well in Ohio's Zone 6b
You might think Ohio is a terrible place for growing vegetables because of the cold winters, but you would be wrong. Ohio has an ideal growing season that allows many vegetables to grow, even in the winter months. March to November is a perfect time to plant your vegetables in this zone. Below are some vegetables that you can grow in your zone 6b garden.
Cabbage

Swiss chard

Arugula

Celery

Onions (Bulb)

Eggplants 

Beets

Carrots Spinach

Lettuce

Sweet potatoes

Turnips

Pumpkins

Mesclun mix

Cucumbers

Watermelons

Winter squash 

Radish 

Green peppers

Tomatoes

Potatoes

Okra

Summer squash

Green beans
Perennials to Grow in Ohio's Zone 6b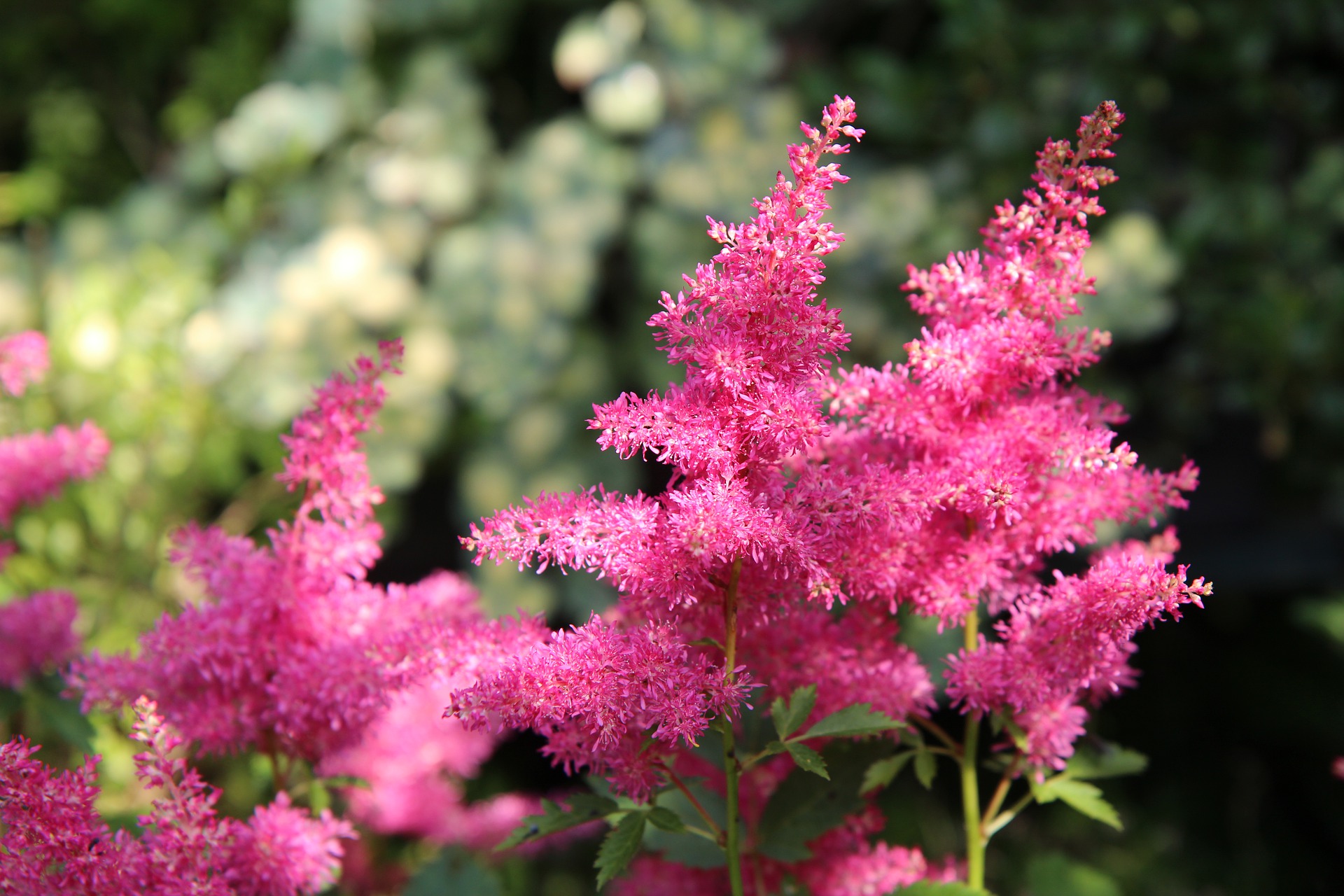 Zone 6 is characterized by its mild climate and cold winters, where the average lowest temperature is between -10°F and 0°F. This zone has a wide variety of plants that can grow nicely in this kind of weather. You can plant your perennials after the last frost (mid-March) to November. Here are the best perennials for zone 6b.
Astilbe

Coreopsis

Rudbeckia

Liriope

Salvia sylvestris

Geranium

Lilies

Asclepias

Agastache

Hostas

Peonies

Phlox

Foxglove

Campanula

Delphinium

Heuchera

Coneflower

Iris

Hellebores

Asters
Annuals to Grow in Ohio's Zone 6b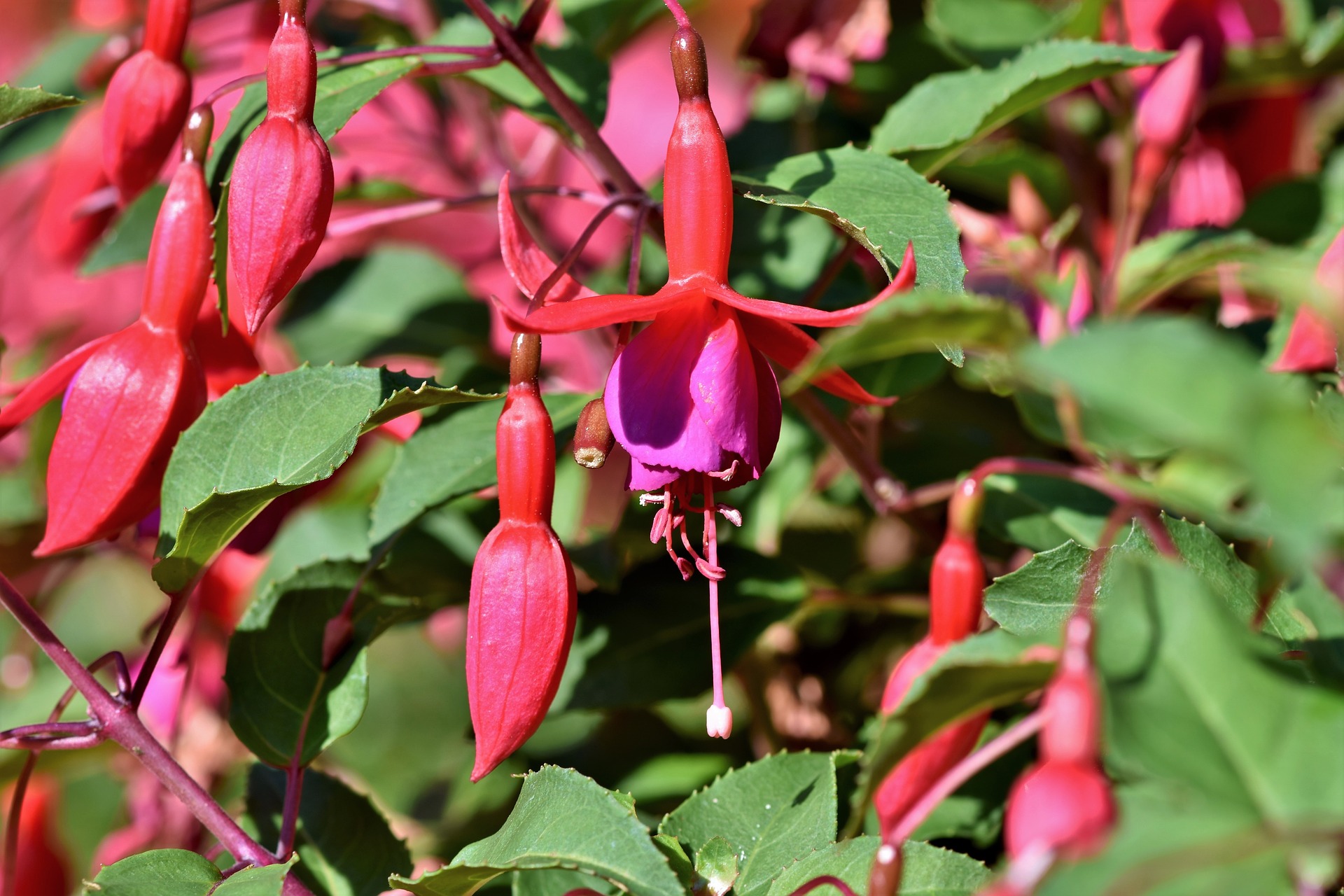 Annuals are so versatile and have a variety of shapes and colors to offer. Planting them in your garden will allow you to create fascinating combinations that will last all season long. You can use bright colors such as zinnias or Mexican sunflowers or choose from the subtler pastel shades, such as stock or lavatera. You can start planting your annuals crop from the end of May. Below is a list of some of the best performing annuals in zone 6b.
Cosmos

Four O'clock

Fuchsia

Geranium

Heliotrope

Impatiens

Lantana

Lobelia

Angelonia

Bacopa

Begonia

Calibrachoa

Cleome

Cockscomb

Sunflower

Sweet Alyssum

Torenia

Verbena

Marigold 

Mexican Heather 

Moss Rose 

Nasturtium 

Nemesia 

New Guinea Impatiens
Tips For Farmers Growing in Ohio's Zone 6
Moderate the soil with mulch to make it perfect for your plantings

The Japanese beetle is an invasive species that can take a toll on your garden. Another insect you might see in the garden are the Emerald Borer which destroys fruit trees by hollowing out the insides of the tree

Improving soil fertility is essential because of Ohio's rain. Most gardens need additional humus.
FAQs
Question: What is the best time of the day to plant my annuals in Ohio's zone 6?
Answer: The best time to plant is on a cloudy day. That way, your new annuals won't get sun stress while settling into their new home. You can also tackle planting in the evening, which gives plants enough time to recover from the day's sunlight. If you are planting on a sunny day, it is crucial to protect tender seedlings. One option is to place a flat object such as cardboard or a bedding plant over the seedlings to create shade.
Question: What is the difference between Zone 6a and Zone 6b?
Answer: The average winter temperature in Zone 6a is -10 to -5 degrees Fahrenheit, while Zone 6b is -5 to 0 degrees Fahrenheit. All plant and seed packets list the zones that the particular plant is best suited for. This is usually the coldest possible temperature that the plant can survive. You need to note the recommended zone on the seed packet to choose the correct plants to grow in your area.
Question: What tropical plants can grow in Zone 6?
Answer: Hardy eucalyptus, rice paper plant, and Yucca rostrata are great plants for a zone 6 garden. They are excellent in places with cold weather but still have some similarities to the tropics. Mexican bamboo and crape myrtle are also excellent clumping bamboo varieties that thrive in zone 6.
Question: What is the lowest temperature can annuals withstand?
Answer: Some annuals are more delicate than others. For example, impatiens cannot survive a light frost. Half-hardy annual flowers can survive in colder weather, but they may have to be covered when the temperature drops below 35 degrees. Regardless of which type of annual you have, always protect your plants in cold weather. You can use a light sheet or blanket to cover them and keep them warm.
Conclusion 
If you are a gardener in Ohio, understanding your growing zone and its limitations is very important. After all, knowing what to grow and where to grow is the key to a successful garden. Knowing your Ohio growing zone and climate is an essential part of planning for your garden.
Your location will help you determine the appropriate veggies, shrubs, and flowers to grow in your garden. This can be especially helpful when choosing what to grow since some plants are not native to the state.