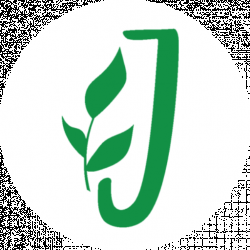 Latest posts by Jardin HQ Team
(see all)
In today's post, I've decided to tell you everything you need to know about all the best gardening tools that you will need, regardless of whether you are an advanced gardener or just a beginner. All the following tools should be found in your shed.
At the same time, make sure you don't go overboard when buying gardening tools which is something many people might tend to do. Most of them are pretty expensive and they also occupy plenty of space. At first, you should focus mainly on the essentials or basics to avoid overcrowding your shed.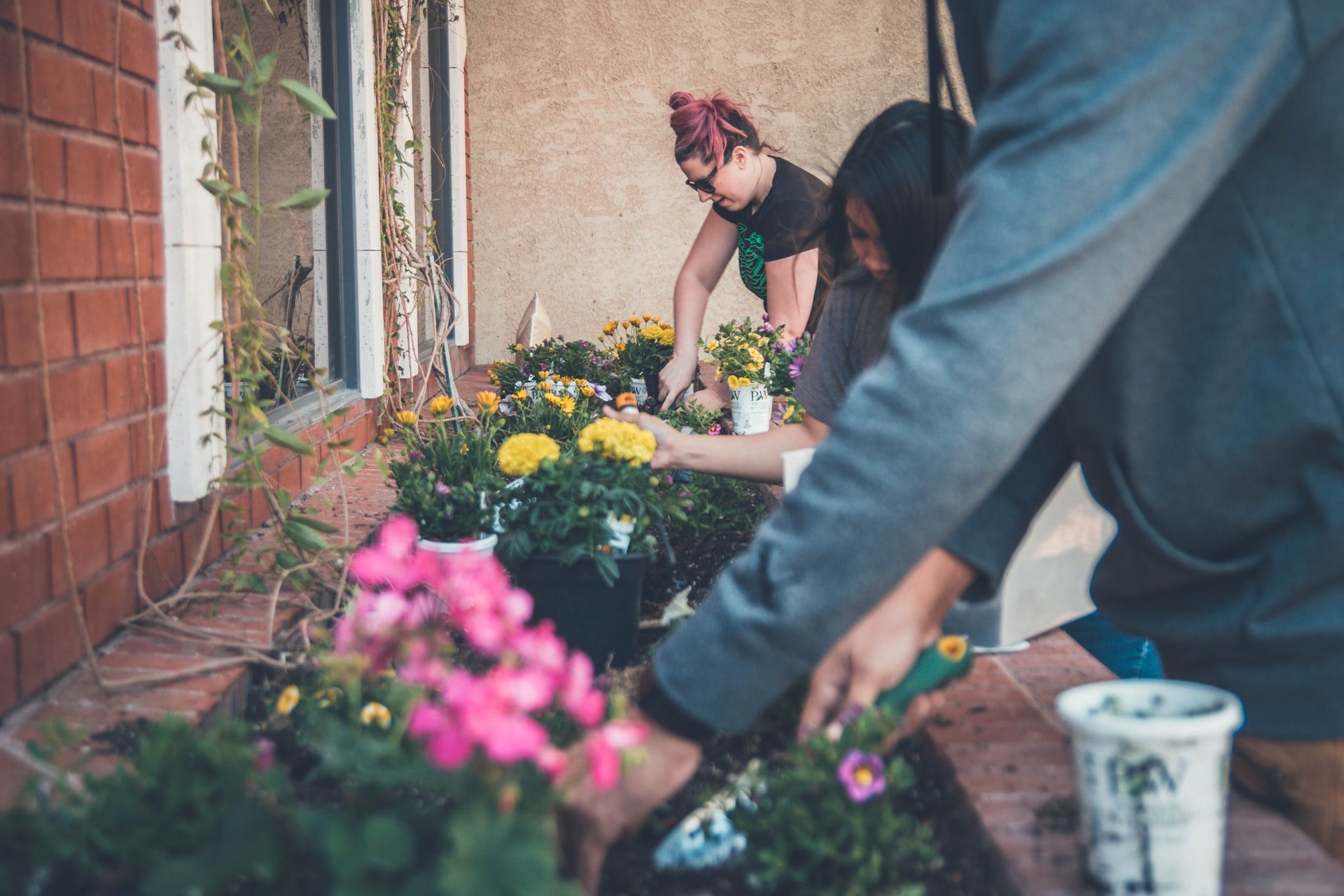 There will always be something bigger or better out there, but try to get those tools that are made of high-quality materials and are within your budget. Then, you can use them for a long time by applying proper maintenance. That's how you get the biggest value out of your investment.
Without further ado, here are the best garden tool essentials that you'll need for any of the garden projects you're planning to do.
Top 12 Best Gardening Tools that You Must Consider
Every garden has its own unique needs. Still, all gardens require the following essential tools.
1. Gloves
Gardening is a truly wonderful hobby but it can easily become a tedious hassle if you don't own the proper pair of gloves. Here are the main aspects to consider when buying gardening gloves:
The material that gloves are made of should be durable without being bulky. That's necessary when you're transplanting seedlings or working with seeds;
Make sure to buy the right fit because poorly fitting gloves might lead to blisters or even more serious injuries;
If I were you, I would opt for waterproof fabrics but the kind that's also breathable in order to keep the hands comfortable, dry, and cool;
To prolong the gloves' lifecycle, you should always store them away from direct sunlight and water. Also, try to keep insects away from them;
Choose a pair of gloves that feature longer cuffs to protect your wrists and forearms. Doing garden-related chores without proper gloves could lead to scratches. If the gloves aren't long enough, soil and dirt can get in.
2. Garden Fork
A garden fork is an essential tool that helps you turn the soil. Its purpose is to help you dig into thick or dense soil and, in some cases, works more effectively than spades.
Here are the things you must keep in mind regarding garden forks:
Those forks that have slightly curved spines are more useful when you're scooping mulch and when you use these tools to turn piles of compost. They are similar to pitchforks;
Pick a garden fork that comes with square-shaped tines because it is stronger compared to those with flat tines. Also, flat tines might bend if they hit roots or rocks;
If you're doing a lot of digging, especially in clay or rocky soil, then straight tines should be your go-to option.
3. Trowel
Trowels are some of the most important gardening tools that any gardener should include in his or her arsenal. It resembles a small handheld shovel that's normally used for digging, mixing fertilizer, moving soil, removing weeds, and other tasks.
There are numerous shapes and sizes available on the market when it comes to gardening trowels. Most of them have a handle that's made of either wood or plastic while the blade is made of stainless steel.
Follow these important tips when you're ready to purchase the best hand trowel you can afford:
The blade should be broader in order to have a higher moving soil capacity. If you plan to use it mostly for weed removal, you should then pick a longer and narrower blade;
Make sure to choose one that has a comfortable handle that fits alright in your hand for a great grip;
Always pick trowels that have stainless steel blades because they're more durable and long-lasting.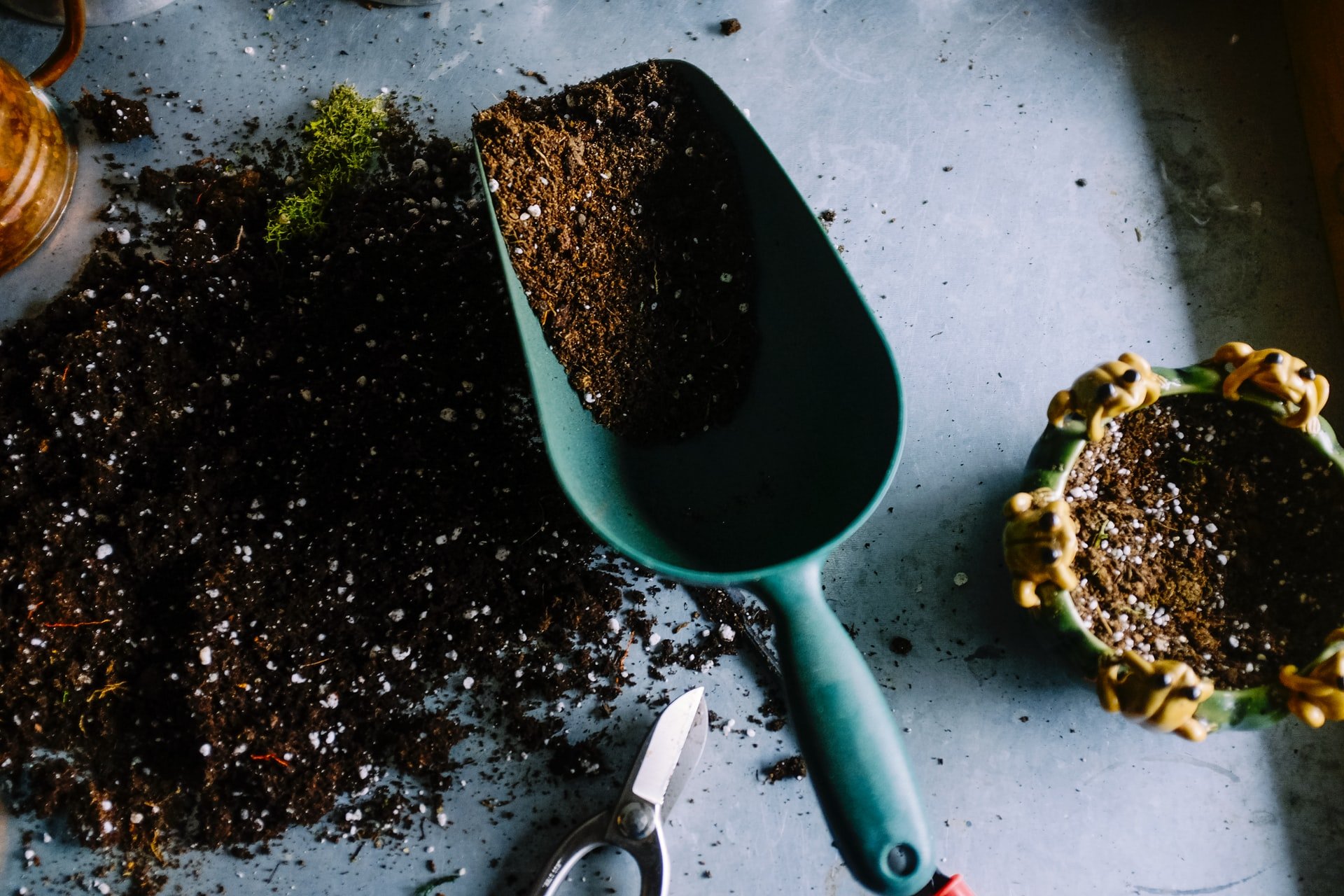 4. Rakes
Rakes are great at whisking debris and leaves away. There are many different rake styles and sizes on the market but a gardening beginner should start with a standard leaf rake.
Pick one that's adjustable so that you can use it for multiple purposes. Rakes that can gather large leave piles or those that can reach into narrow areas are the best kinds.
Purchase rakes with steel tines because they are more durable than plastic tines. However, plastic tines could be better for delicate lawns.
a. Bow Rake
This type of rake does more than just gathering leaves. Bow rakes can clear loose debris and their tines are created of stronger steel than standard leaf rakes. They are great for weeding, spreading loose material, light tilling work, and leveling soil.
b. Hand Rake
For smaller garden areas where you want to avoid damaging already existing plants, you should use a hand rake because it's smaller. Even hand rakes are marketed in several different forms. They are practically used for very similar tasks; the only difference is their scale.
If you want to clear debris, you should rely on a light-duty rake that has flexible tines. Heavy-duty hand rakes with stiff tines are good for light tilling and breaking up soil.
5. Garden Hose
The best kind of garden hose that you should buy is a model that has an adjustable nozzle. Any garden relies on the life of its plants which are further based on the water you provide them with. It's crucial to buy a hose that's long enough to reach the entire garden area.
After I did some research, I found out that there are three standard hose sizes (in diameter):
½ inch that provides around 9 gallons of water per minute;
5/8 inch that offers an average of 15 gallons of water per minute;
¾ inch that can provide a maximum of 25 gallons of water per minute.
It's smart to choose a hose with an adjustable nozzle for increased versatility so that you can achieve full control over the pressure of the water as well as the hose's spray radius. Before buying a garden hose, you must think about the following aspects:
Find out the length or the dimensions of the area you'll have to cover;
At the same time, you should know that the length of the hose influences its water pressure; if you use a longer hose, you will experience a lower pressure;
You must store the hose away from direct sunlight and coiled up. If you don't coil up correctly or if you leave any kinks, the hose will eventually have weak spots;
If you're on a tight budget, you could consider a vinyl hose that is more affordable and lightweight. Still, this type of hose kinks easier so, rubber hoses are the ideal choice if you want a long-lasting product.
6. Wheelbarrow
If you have a rather large garden or backyard and you need something to help you move a lot of soil, mulch, or compost around, then you should also include a wheelbarrow in your gardening arsenal. This tool comes in handy for numerous projects such as moving garden beds and other heavy-lifting tasks.
I've listed a few insightful tips for you to decide which type of wheelbarrow works for you:
There are two main models of wheelbarrows: traditional ones that have one wheel and two handles and those with two wheels and one handle;
Wheelbarrows with one wheel are more difficult to balance while those with two wheels work better for gardeners who don't have a lot of strength in their upper body;
You can easily pull or push single-handled wheelbarrows using just one hand;
To achieve easier wheeling, you should always make sure that the wheels are properly inflated;
After every use, clean and dry the wheelbarrow before storing it to prevent rust.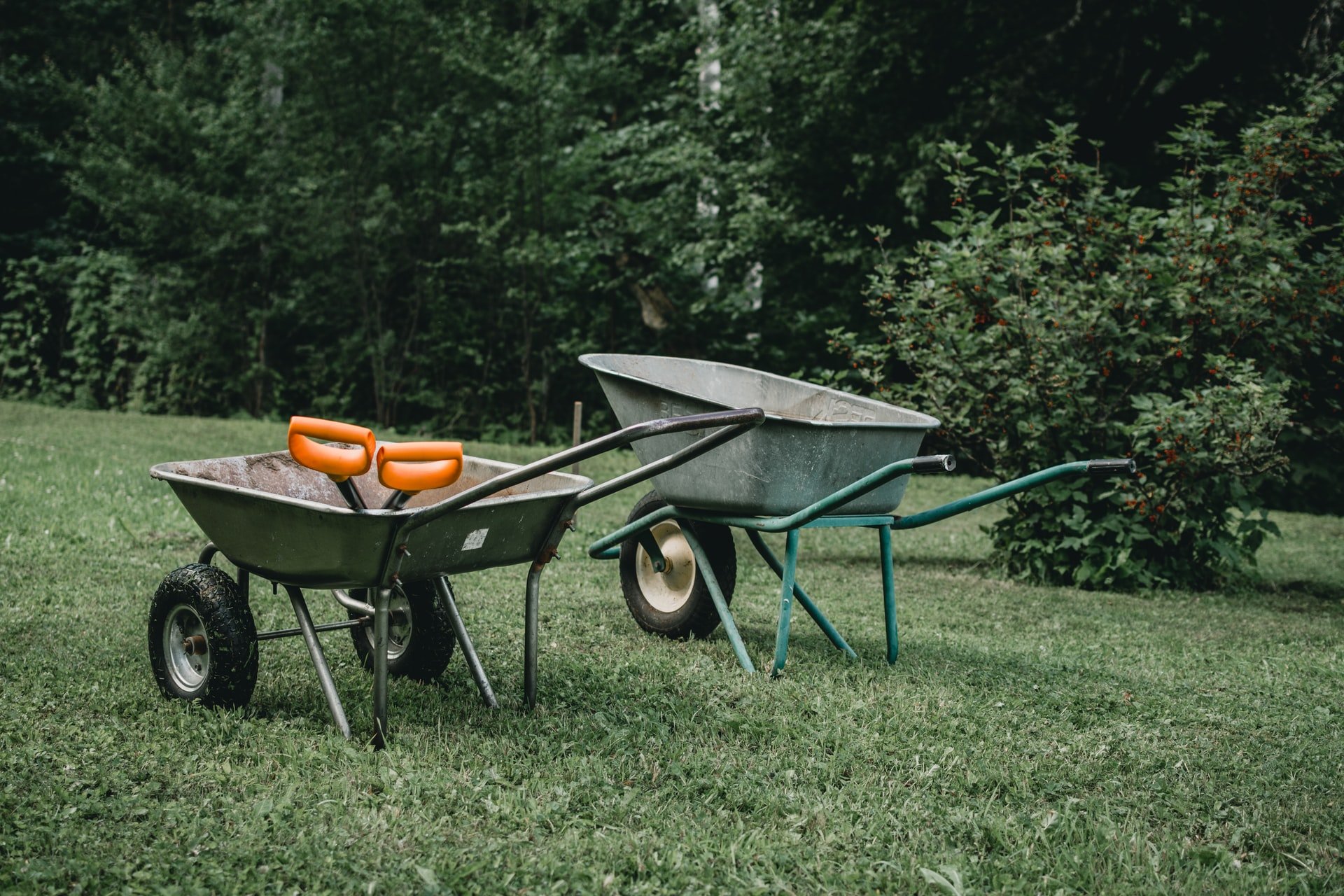 7. Spades
A gardening spade is a short-handled shovel with a square-shaped head. They represent a garden's workhorses. With them, you can easily dig holes for plants, move small dirt amounts around, lift sod, edge, and more. From what I've seen, spades are a tad on the pricey side.
Nevertheless, a high-quality spade can last a lifetime. Here are some insights that you should remember:
If the top of the blade features treads it means that the spade is sturdy and it's also easier for the gardeners to press it down into the ground with their foot whenever they need that extra push;
Some spades have short handles while others feature long handles. Despite the fact that they are heavier, long-handled spades offer more leverage;
Pick a spade that has a handle made of ash hardwood because they are more durable. These types of spades are also good at absorbing vibrations or shock;
Buy a spade that has a head made of stainless steel because, besides being stronger, it won't rust.
Spades are used for gardening chores that might be too big for a trowel. Most blades are rectangular and the handle is placed perpendicularly on the head to boost the grip while you're digging.
8. Pruners
If you don't use pruners to trim your garden's small trees and shrubs, their branches will keep growing and create messy tangles. With this gardening tool, you can control the shape of the plant or specimen while also promoting new growth at the same time.
Pruners are also known as garden shears and their main purpose is cutting back plants. If you ask me, these tools are pretty funny looking. It's like seeing a pair of scissors on steroids. Secateurs or pruners can cut twigs and small branches that are a maximum of one-inch thick.
Hand pruners come in several shapes and models: there are anvil-style pruners and bypass pruners. The first ones make the cut when their sharp blade meets a flat surface. The second version resembles scissors more due to their sharp and sharp-edged flat blade combo.
Here are some things to consider about pruners:
Anvil pruners are great at cutting dead wood but they might not be the perfect choice for fresh branches and green stems;
Pick a pair of pruners that fits perfectly in your palm so that it's easier for you to handle it;
To avoid injuring your plants and achieve cleaner cuts, you should sharpen your secateurs on a regular basis;
Bypass pruners work better for both greenwood and live plants because they cut more delicately;
Ratcheting hand pruners offer boosted cutting strength which is excellent for those who have low strength in their hands or suffer from health problems like arthritis.
9. Loppers
Loppers are the gardening tools you'll need for heavy-duty cutting. Their blade style is very similar to the one of pruning shears but their handles are way longer which provides you with extra leverage. Due to the long handles, you will be able to cut thicker branches and you will reach further areas without having to climb a ladder.
A lopper is a cutting tool that, just like pruners, it can be purchased in two available forms: bypass and anvil. The handles' length normally varies between 16 and 36 inches. Here are some useful things to know:
The bypass type of lopper is more accurate and precise compared to the anvil version;
If you want something that's lightweight, you should opt for loppers with handles made of either carbon-composite or aluminum;
There are longer-handled loppers but they are pretty heavy and more difficult to handle;
You must store the loppers away from dust and humidity. Keep them in good condition by sharpening the blades on a regular basis.
10. Watering Can
When it comes to water cans, there are two main types: those made of metal and the ones made of plastic. In terms of styles, shapes, and colors, you will find hundreds of watering can models. They even have different types of nozzles.
Here are some important aspects to keep in mind about finding the right watering can for your garden:
Metal cans will last longer, whereas plastic ones are more lightweight;
Think about your arm strength before purchasing a larger watering can because one gallon of water has a weight of a little more than 8 pounds;
If you choose to buy a metal can, you should galvanize it to be rust-resistant;
The place where the handle is located on the can's body is very important because it will influence the way you will carry and tip the can over to pour water easier and quicker;
There are models of watering cans that feature two handles instead of one. They are said to be more stable, especially for two types of users: elderly gardeners and children;
In some cases, as a gardener, you might need two watering cans: a larger can that has a sprinkler head which is good for outdoor gardens, and a smaller can with a longer neck for houseplants.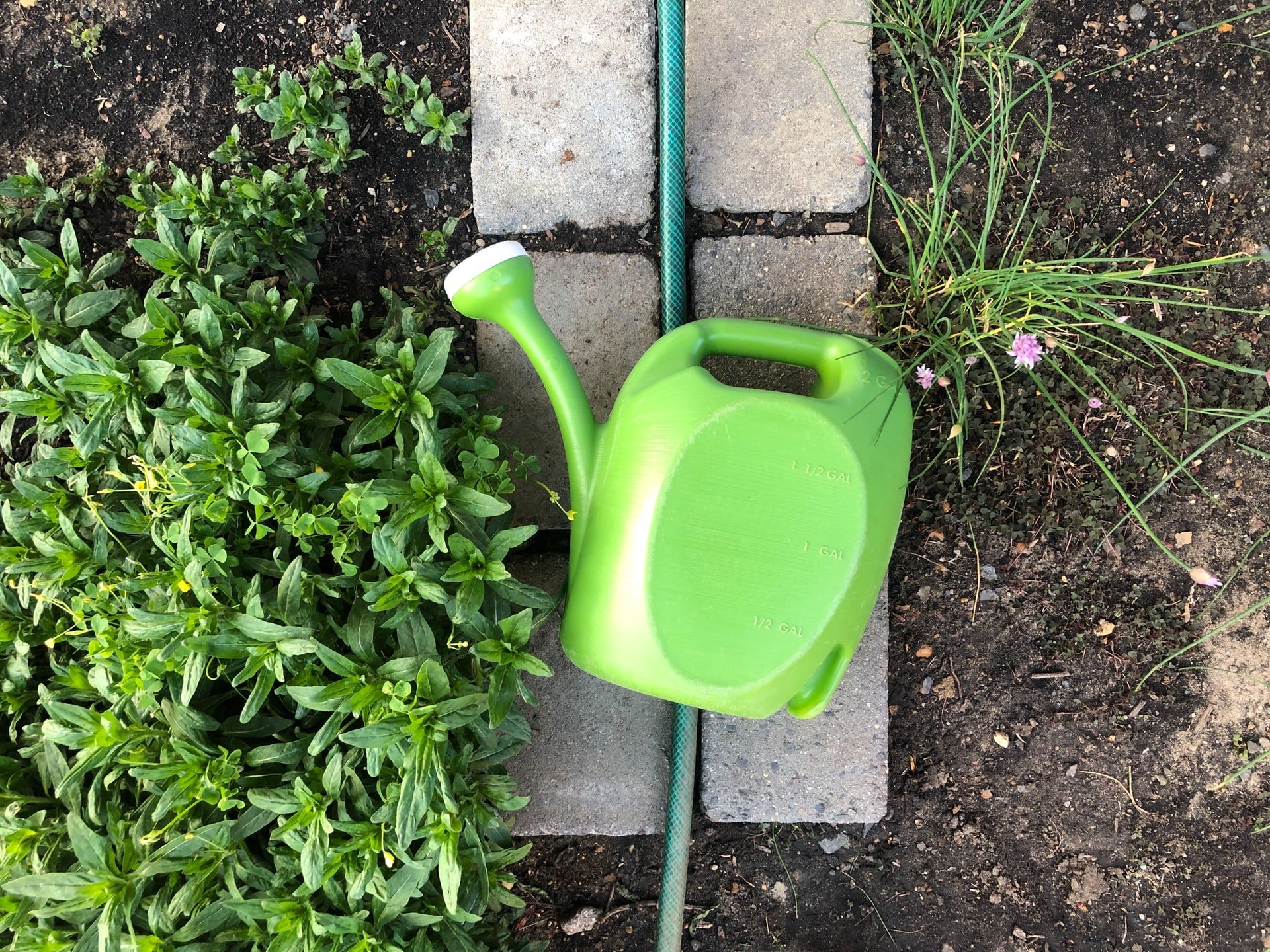 11. Gardening Hoe
You must choose the type of gardening hoe that suits your garden. For instance, if you want to grow a veggie garden, you may need a sturdier and wider hoe. For perennial gardens, delicate and thinner gardening hoes work better.
With hoes, you can prepare flower beds and cut down weeds. Here's what you need to think about:
Search for a tool that has a comfy handle with a good grip and a longer reach;
Hoes that are used for weeding are also known as stirrup or hula hoes and they feature an open square-shaped head. You need to push them back and forth right under the surface of the soil;
Pick a tool that has a sharp blade and sharpen it regularly because it's easier to use and will help you achieve more precise cuts;
Gardening hoes with a flat head are better for when you want to turn the soil from your veggie garden and create rows.
12. Watering Wand
Instead of using a watering can, in certain situations, you can and should use a watering wand to provide your plants with a refreshing and hydrating yet gentle rain shower. A water-breaking wand comes with an extended reach which is very useful to get to those containers that are located further away.
This gardening tool is also handy for the borders' back edges and hanging plants. The length of a watering wand can vary between 10 and 48 inches. Make sure to follow these two important purchasing guidelines:
Pick a watering wand with a length that's appropriate for your unique needs: shorter wands for tighter spaces and longer wands for baskets that are hanging high;
Buy a wand that features built-in shut-off valves inside the handle to conserve water. It also allows users to adjust the water's flow.
The Best Tool Brands and Options for Your Garden
Let's take a look at some of the most popular brands and products available on the market.
1. The Best Gardening Gloves
Stone Breaker gloves – these are made of comfy yet durable leather and they come with extended cuffs as well as Velcro closure. Your hands will be protected regardless of the gardening task you want to perform;
Nitrile work gloves by Wells Lamont – one pack contains 5 pairs of gardening gloves and all of them are lightweight and breathable. The coating offers incredible flexibility and resistance to abrasions;
CCBetter Rose Pruning Gloves – as you can guess from their name, these gloves are excellent for pruning tasks because they are made from goatskin and they easily fit women as well as men. They are long up to the elbow and their material makes them resistant to scratches and thorns.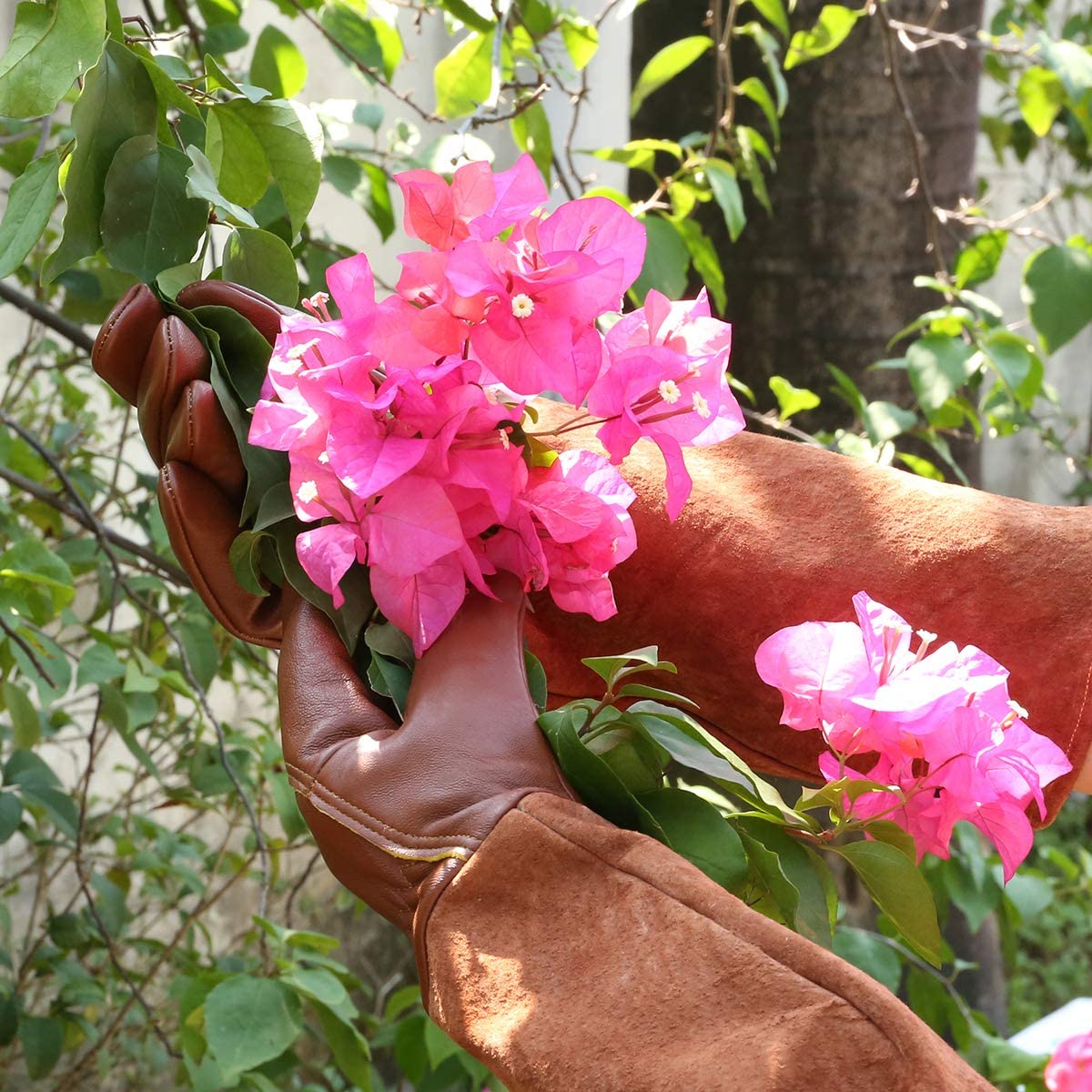 2.  The Best Garden Fork
Steel garden fork by Fiskars Ergo – this durable garden fork has an ergonomic design, a steel blade, and a D-shaped handle. It has a secure and comfortable grip and it is an affordable tool. Most importantly, it comes with a lifetime warranty;
30293 Spading Fork by Truper – this tool comes with a long lifespan and it works amazingly at absorbing shock and vibrations. The D-handle is very practical and its four tines have sharp points;
Digging fork by True Temper – the head of the fork is made of forged spading. The hardwood handle is durable and strong. With it, you will have more control and added leverage.
3. The Best Trowel
SE Stainless Steel Folding Trowel – this is a mini trowel that's also foldable so that you can wear it in your pocket around the garden. The package also contains a belt loop and a carrying case. This tool is good for planting, digging, and weeding;
Fiskars garden trowel – this fiber composite soil transplanter was created with durability in mind. It is great at moving small flowers and plants around your garden and it comes with gradation marks featured on the blade so that you know exactly the depth of your transplants.
4. The Best Rake
Fiskars leaf rake – this garden rake has durable curved tines and the width of the head measures 24 inches. The handle is made of aluminum and it is very long to provide boosted leverage. This product is affordable and designed for comfort. Its frame is very lightweight;
Gardenite leaf rake – this rake has a length of 63 inches and the metal frame is expandable. The head can be easily folded which makes this tool a highly versatile one. This rake is easy to use and lightweight and its tines can reach small spaces.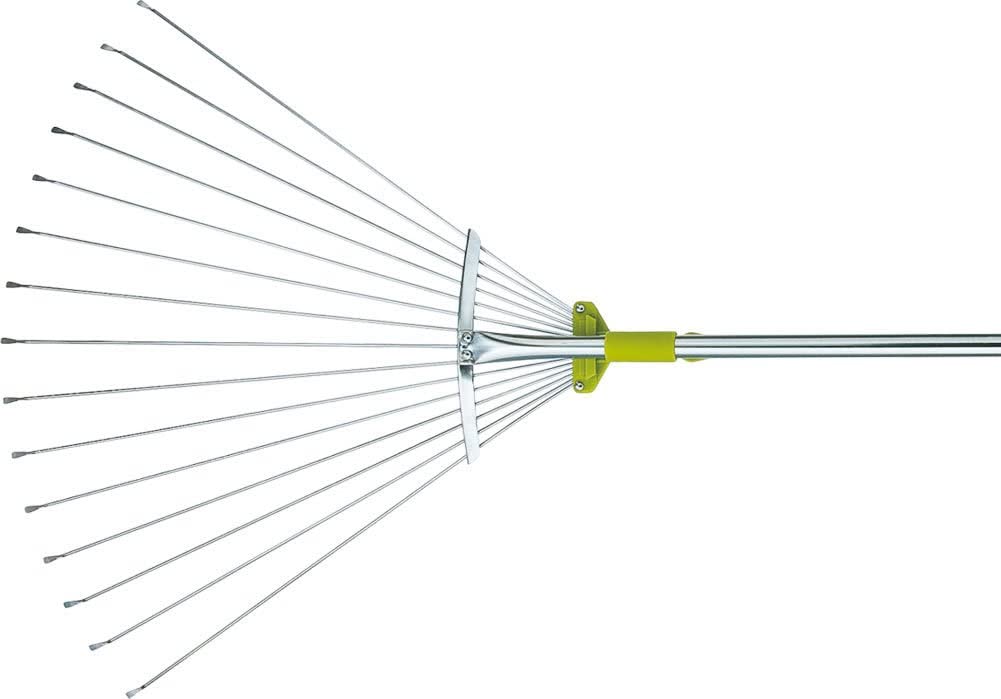 5. The Best Garden Hose
Craftsman Premium Rubber hose – the manufacturing company guarantees that this garden tool will last a lifetime. It is hard to get it twisted which is definitely a big plus. The material is durable and kink-resistant, not to mention it is great for climates or areas with extreme temperatures;
Water Right garden hose – this slim and lightweight hose is easy to handle without sacrificing the amount of water it provides. The fabric is soft and flexible and it is free of BPA and other toxic chemicals. It is kink-resistant but costs more than other hoses.
6. The Best Wheelbarrow
True Temper wheelbarrow – this wheelbarrow offers a lot of carrying capacity and makes any transportation easy and quick. It features two handles and one front wheel. Its carrying bin is made of sturdy material. The handles are made of steel and the grips are coated with rubber;
Jackson Heavy Gauge wheelbarrow – this garden tool is great for heavy-duty tasks. It is a pretty standard tool of its kind, featuring one wheel and two handles. The frame is made of stainless steel and the tire will never go flat, according to the manufacturer.
7. The Best Spade
Bulldog Evergreen Garden Spade – this heavy-duty spade is made of carbon steel and it has a sustainable timber shaft. It is resistant to rust and has a low soil adhesion. The Bulldog spade won't break or bend and features an ergonomic forward tilt;
Kent and Stowe digging spade – it has a good shaft length and a smooth socket. The structure feels robust and durable. This tool comes with sturdy foot treads but might feel a tad heavy when you use it.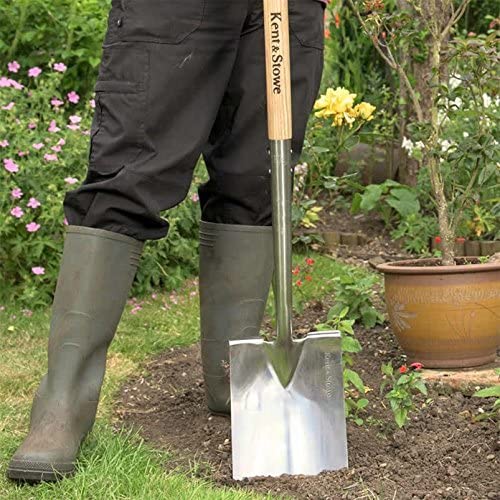 8. The Best Pruner
Felco 2 garden pruner – this is a sharp and durable pruner that makes easy and smooth cuts. You won't need a lot of arm force to handle this tool. It cuts even through thicker branches. The blade is durable so, it will resist many sharpening sessions;
ARS HP-VS8Z garden pruner – this pruner has the sharpest blade I've ever seen. It helps you achieve clean cuts without too much effort. The blade is made of high-carbon steel and the tool was designed with both resilience and hardness in mind.
9. The Best Loppers
Wolf Garten lopper – this telescopic anvil lopper is easy and comfy to use due to its non-slip grip handle. You can also lock the telescopic handles in place to prevent any accidents or injuries. With this tool, you will perform effortless and precise cuts;
Darlac anvil lopper – this compact compound lopper is lightweight and easy to use. It has a straightforward design and provides great value for the money. The Darlac lopper has an amazing cutting strength but it offers a quite limited reach.
10. The Best Watering Can
Boem Aqua Rite – this could also work as an outdoor watering can but it is mostly an indoor one. It has a thin spout and a spill-free design. It was created to offer support and comfort. On the other hand, the container is pretty small so it might be a tad inconvenient if your garden also has larger plants;
Rainmaker Watering Can – it has one of the largest water holding capacities on the market. This watering can is excellent for large outdoor gardens. It was made for heavy-duty tasks. The material is durable and thick and the product will last for a long time.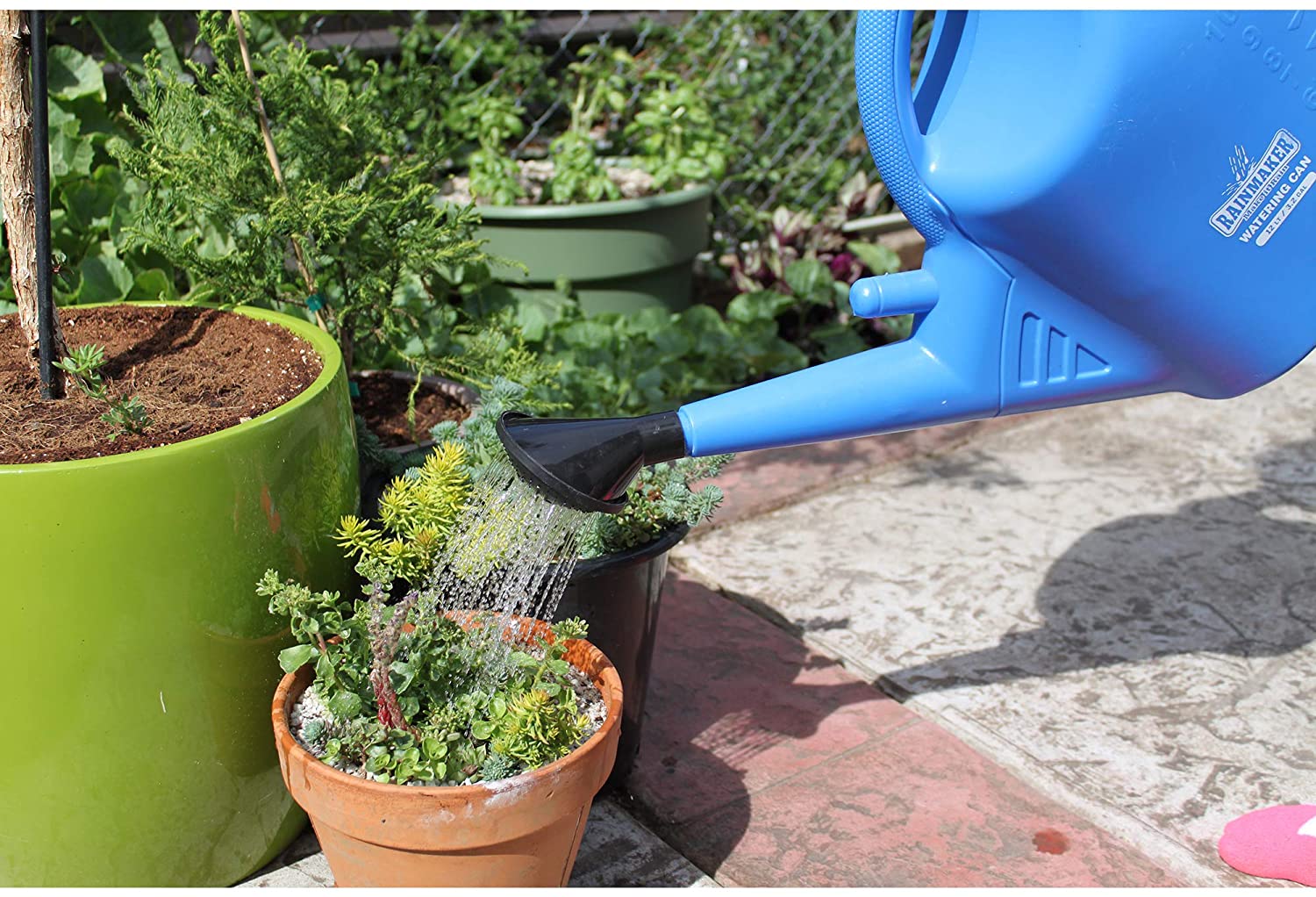 11. The Best Gardening Hoe
Nejiri Gama Hoe – this small garden tool is lightweight but strong and it is meant to help you with gardening tasks such as slicing and weeding. The handle is made of wood and the hanging loop is made of plastic. The blade is sharp. You can use this tool for hours without hurting your hand;
LH016 Telescopic Culti-Hoe by Bond Manufacturing – this hoe's handle is adjustable and extendable. The heat-treated heads are durable and resistant to rust. It is a versatile and convenient tool that can be easily stored due to its metal ring hanger. It is good for multitasking purposes.
12. The Best Watering Wand
12805 Touch-N-Flow by Dramm – this watering wand has a rain-watering head and the flow is quick yet gentle. The insulated grip is ergonomic and there are several available colors to choose from: green, blue, red, and berry. The frame is made of aircraft alloy aluminum;
Green Mount Watering Wand – this wand has an automatic spray feature and the frame is lightweight. The way this tool was created allows it to reach all places while similar products with other nozzles cannot do that. The only downside is the lack of any warranty.
Frequently Asked Questions about the Best Garden Tool Essentials
Question: What Garden Tools Should You Use?
Answer: Here are a few essential garden tools that you should have:
Wheelbarrow;
Digging spade;
Secateurs;
Garden trowel;
Forks;
Garden knife.
Question: What Types of Tools Do Professional Gardeners Use?
Answer: There are many landscaping tools that experts use, from the most basic ones such as shovels, rakes, and pruners to more complex products like leaf blowers.

But, if you don't plan to start a gardening business just yet, you should first focus on purchasing common tools like trowels, shovels, rakes, and garden forks.
Question: What Are the Best Gardening Tool Brands?
Answer: Fiskars is one of the best and most popular brands in the gardening industry. The company has a great reputation. Other great brands are Felco, Nisaku, Nejiri, and True Temper.
The Best Gardening Tools – Final Thoughts
If you want to keep your garden nice, tidy and your plants alive and kicking, you should certainly purchase all the tools mentioned above and include them in your gardening arsenal. If you gather all these garden essentials, you will, no doubt, become a well-equipped gardener.
When considering certain garden tools for purchase, you should always remember to check specific aspects such as the product's material, weight, size, functionality, and other features.
Read more: