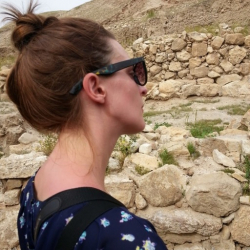 Latest posts by Shaleena Quinlan
(see all)
With plenty of friends in Oklahoma and all time spent visiting them there, I always assumed I knew all the interesting stuff about it. And then, I began researching its planting zones and native plants. Once I delved into this type of research, I discovered how many of Oklahoma's interesting facts I didn't know.  
I was surprised by the plant biodiversity there. This made me realize how many assumptions I had made about the southern edges of the Midwest, and I wondered what else I could be missing. Since it is doubtful that I am the only person assuming things about this region, and therefore, missing out on information, I thought it would be a good idea to feature the plants of Oklahoma in an article.  
So, here's my attempt to set the record straight – Oklahoma may seem plain and simple upfront, but there is a lot of depth to this state once you scratch the surface. And going deep beyond the surface layer is exactly what I intend to do in this article. I want to amaze you with the plant biodiversity available within this state.
Bottom Line Up Front
Gardening is a time-consuming activity. It takes a lot of time researching and experimenting to find out which plants are best for your specific garden. With that in mind, I decided to give you a shortcut.
This section is here to give you the basics of what to expect if you plan to garden within the boundaries of Oklahoma. I hope you will take the time to read the entirety of this article later, but for now, this information should suffice.
Oklahoma lies within growing zones 6a through 8a

Specific zones can be found using the

USDA Plant Hardiness Zone Map

Plants that are native to Oklahoma include Jerusalem Artichoke, Persimmon, and Wool Grass

Some of the plants I recommend for Oklahoma gardens are peonies, roses, watermelon, and ferns
Oklahoma's Native Plants
I was very surprised to learn how many different types of plants are native to this state. Originally, I thought it would be a small number of Midwestern trees and grasses with a couple of flowers interspersed throughout.
But, once I studied the terrain of Oklahoma, I realized that its centrally-located position makes it a great place for a wide variety of plants; in fact, this place is considered an ecological crossroads.
With well over 2,500 vascular plants, this state is so full of botanical goodness that I can't possibly list them all in one article. For that reason, I am only going to give you a sample of the many wonderful plants that naturally grow in Oklahoma.
Fruits, Vegetables, and other Edibles
Blueberries

Jerusalem Artichoke

Lamb's Quarters

Pecan

Persimmon

Plum 
Flowers
Fringed Blue Star

Prairie Onion

White Snakeroot
Grasses
Bushy Bluestem

Hop Sedge

Wool Grass
Shrubs
Downy Serviceberry

New Jersey Tea

Red Buckeye
Trees
Bitternut Hickory

Ohio Buckeye

Sugar Maple
How to Find Your Growing Zone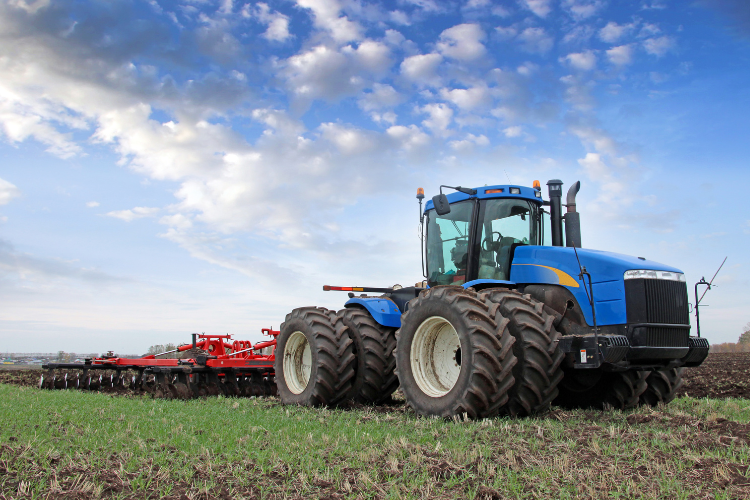 Before you set out to grow a garden in Oklahoma, or anywhere for that matter, you should find out which growing zone you live in. I recommend using the USDA Plant Hardiness Zone Map to do this.
Simply go to the website and type in your zip code. This will give you information about minimum average temperatures in your area, which in turn, is essential information for deciding which plants can be grown in your garden.
Alongside discovering your hardiness zone, you should find the following information:
Average First & Final Frosts – It is necessary to know how long your growing season is so you can select the appropriate types of plants for your garden.  You can find this information at

Garden.org

.

Average Maximum Temperature – This information may not be necessary for every plant, but it can be helpful at times.  If you plan to plant something that may be sensitive to high heat, check

currentresults.com

before purchasing the seeds or digging a hole.

Average Yearly Precipitation – Another factor that you may want to consider before planting something is how much precipitation you can expect in your area.  To find this, simply go to

usclimatedata.com

and enter your location.
Oklahoma's Growing Zones
Technically, there are only three growing zones within Oklahoma. However, these are broken down a little more within each zone so we are actually going to look at five growing zones. Temperatures between adjacent zones are approximately five degrees different, altogether the average minimum temperatures throughout the state of Oklahoma range from -10° to 15° Fahrenheit.
This may not seem like a huge temperature range, but in the world of gardening, it is significant. So, let's look at each individual zone to learn what you can expect to grow there and how to do so.
| | |
| --- | --- |
| Oklahoma Growing Zones | Minimum Average Temperature (Fahrenheit) |
| 6a | -10 to -5° |
| 6b | -5 to 0° |
| 7a | 0 to 5° |
| 7b | 5 to 10° |
| 8a | 10 to 15° |
Oklahoma's Growing Zone 6a
This zone covers a tiny portion of the northwestern corner of Cimarron county.
Recommended Plants
While you may find that Oklahoma's quantity of zone 6a is limited, the types of plants that thrive in this zone are anything but. Here are three of my favorite plants for 6a
Black-Eyed Susan: I view this as the quintessential prairie flower.  If you don't have a few of these growing in your backyard in Oklahoma, I'm going to wonder why you live in Oklahoma. Seriously though, you should plant a few of these.
Hosta: These are great plants to feature along garden paths.  I enjoy growing several varieties of them in my yard.  My favorite varieties are Empress Wu, Royal Crest, and Mighty Mouse.
Hydrangea:

Yes, you can grow most hydrangea varieties within zone 6a.  This is a wonderful bit of information if you love beautiful flowers everywhere, and I'm sure you do.  I don't think there is a type of hydrangea that I don't love, so I say plant one of everything if you have the room.
Oklahoma's Growing Zone 6b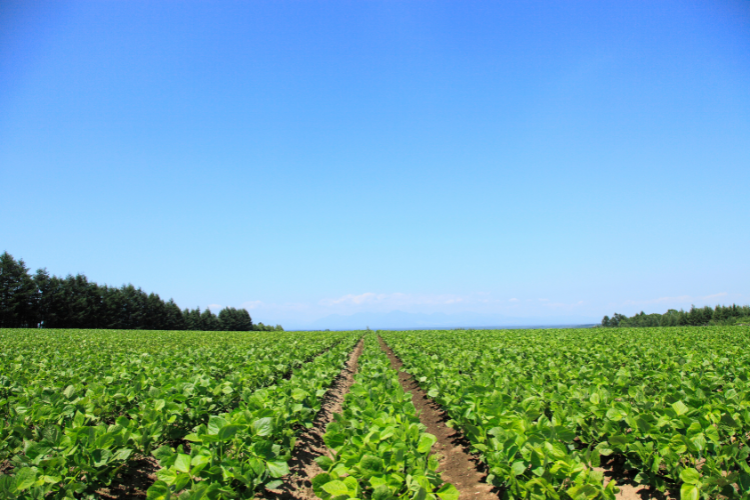 This growing zone extends across the northern parts of the state, from the panhandle in the west to the easternmost recesses of Ottawa County in the east.
Recommended Plants
There are plenty of options for garden plants within zone 6b, so don't be fooled into thinking that the following three plant recommendations are it.  These just happen to be three of my favorites for this zone.  
Beans: Two reasons stand out as to why one should grow beans in their garden.  First, they are delicious when covered in butter, garlic, and salt. Second, they are one component of a

three-sisters companion garden

. The part they play in companion gardening is enhancing the soil with more nitrogen.

Sunflowers:

I don't know how anyone couldn't like sunflowers in their garden, especially if you understand how beneficial they are. Some gardeners opt to use sunflowers instead of corn as the older sister in their three sisters companion garden. Sunflowers provide a structure for beans to vine up and they attract pollinators.

Watermelon:

A garden without watermelon is not a garden, in my humble opinion. Not only is this fruit perfectly suited to grow in this zone, but it is also essential for surviving the very hot summers here.
A Few Extras:
I know you want all the details to grow the biggest and greatest garden in zone 6b, so I want to leave you with a few more plant suggestions.  The following will grow very well here:
Apple trees

Blackberry trees

Blueberries

Carrots

Cauliflower

Cherry trees

Corn

Pear trees

Plum trees

Squash

Tomatoes
Oklahoma's Growing Zone 7a
This zone runs throughout most of Oklahoma.  Its parameters reach from the state's easternmost to its westernmost borders, as far north as the Kansas border and as far south as Murray county.
Recommended Plants
When you live in zone 7a, you have a lot of choices to make for your garden.  Everything listed in zones 6a and 6b will grow here without trouble.  Plus, there is plenty more from which to choose.  My top three choices are:

Sky Pencil Holly: Drama is what I see when these are planted in a yard. Their thin, elongated stems are full of style and swagger.  If you have a small yard or a love of Mediterranean-styled landscaping, you will love this plant.
Tater Tot Arborvitae: I guess my view of a garden in zone 7a is one that is compact. Not only does this tiny green shrub have an adorable name, but it also looks adorable. You'll love its compact size and easy care regimen. My advice is to get several of them and create a beautified garden walkway with them. If you need something bigger, try a Green Giant Arborvitae – very pretty, but not as cute.
Serendipity Allium: This isn't a shrub, but it will still look great in a zone 7a garden. I cannot get enough of these beautiful purple-petalled plants. So, for that reason, I recommend them to everyone I can.
Oklahoma's Growing Zone 7b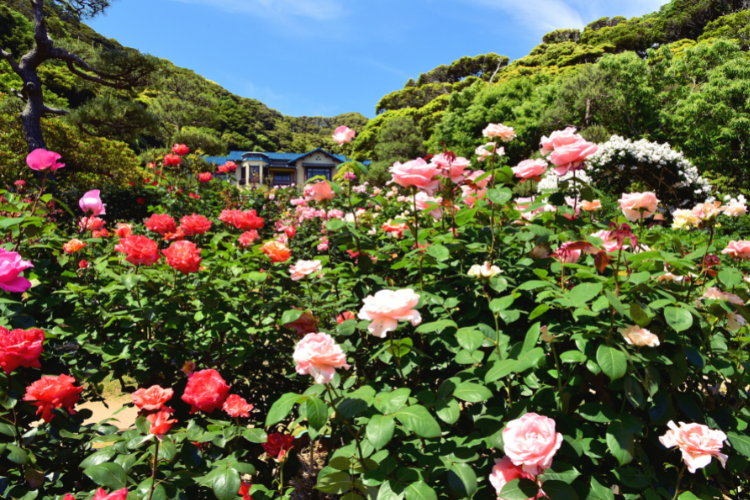 This zone rests just south of zone 7a. It reaches the state's western border in Harman county and its eastern border in Sequoyah, Le Flore, and McCurtain counties. It touches parts of every county between zone 7a and the border of Texas.
Recommended Plants
Coneflowers: If you want to move beyond common sunflowers or black-eyed Susans, then you need to add coneflowers to your garden.  They come in many sizes and colors, so you should be able to find one that suits your tastes.  For me, I love the Green Twister and Prairie Splendor varieties most of all.
Ferns: Even when I see these plants growing in dirt, I have to touch them to make sure they are real.  These plants are so perfect that they look fake.  Fortunately for plant lovers, these beauties are real and can be added to gardens within zone 7b.
Roses:

These flowers are a favorite of most gardeners, and it's easy to understand why.  They are hardy, they vary in size, shape, and color, and they are astoundingly lovely.  I suggest that you pick a variety that you love, but if it were my garden, I would go with a Sunset Horizon Rose.
Oklahoma's Growing Zone 8a
You'll only find this zone in Oklahoma in the southernmost parts of Choctaw and McCurtain counties.  Even though its landmass is small in size, its potential is nearly limitless.
Recommended Plants
Blue Chinese Wisteria Tree: Yes, I know trees are a lot of work, but if you get one that looks this beautiful, it is worth the time and effort.  Honestly, this type of tree is one of the more easy-going varieties, so you really can't lose.
English Lavender: I must put these flowers on my list of recommendations; they are too lovely to leave out.  What I love about English Lavender is that it will grow almost anywhere, whether in a garden plot or in a plant container.  No matter where you plant it, it will make everything around it look 100% better.
Peonies:

As one of my mom's favorite flowers, I got to spend a lot of time with peony bushes growing up.  No matter where you live, you cannot beat the look or smell of a flowering peony bush in your yard each spring.  I love all peony varieties, but for zone 8a, I recommend the Pink Hawaiian Coral variety.
FAQs
Question: What is the Most Common Type of Lawn Grass in Oklahoma?
Answer: Drive through this state, and you'll notice that most lawns in Oklahoma are covered in Bermuda Grass. This type of grass grows very well within the climate of this state.
Question: What is the State Tree of Oklahoma?
Answer: The Redbud Tree is the state tree.
Question: Will Lettuce Grow in Oklahoma?
Answer: Yes, it will. You should take some precautions with this delicate veggie, though. Since sunshine and heat will cause it to wilt and die, it should be planted in early springtime or in a sheltered area.
In Conclusion
As you may have noticed, nearly every type of plant can be grown in Oklahoma. Even if the state's climate is not completely compatible with a plant, there are options for growing it anyway. I hope you have enjoyed this tour of gardening resources for Oklahoma and that your garden will benefit from your newly found knowledge.  
For more gardening advice, check out these great articles written by my JardinHQ colleagues:
Research Citations:
Recommended Reads: