After seeing a dinner plate hibiscus blooming at its peak, you would be forgiven if you don't want to plant a boring shrub in your yard ever again. With its huge and colorful flowers, the dinner plate hibiscus can easily become the focal point of your garden.
You can turn a soggy and wet part of your yard into an area of beauty with this plant. And it's a breeze to care for if you know what it wants. Read on and discover how to do everything that a dinner plate hibiscus needs, from the right way to plant seeds, to how much water you should give it.
How to Identify Dinner Plate Hibiscus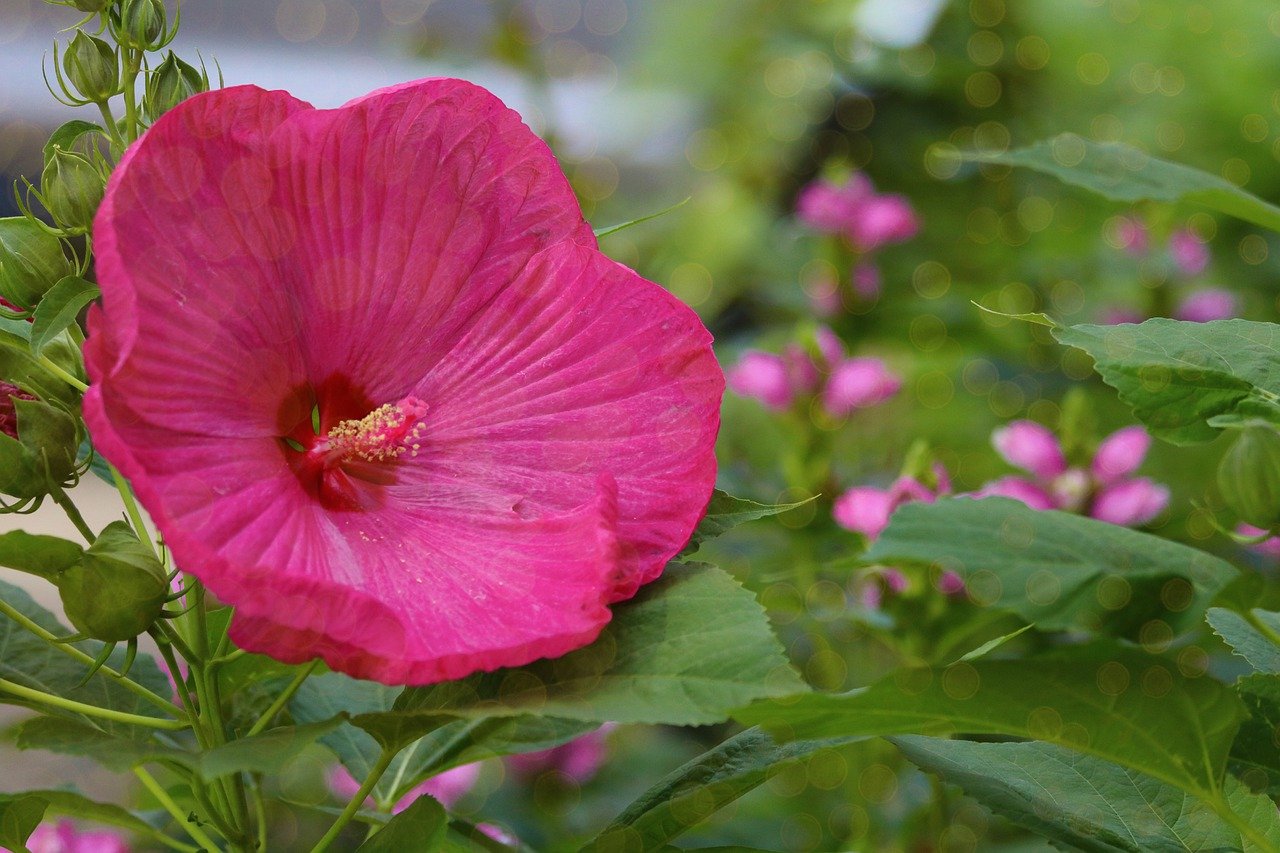 The biggest draw of Hibiscus moscheutos is the big flowers that are sure to capture your attention and your imagination. These open and large flowers vary from white, pink to red.
The common names for this hibiscus can very well describe it:
Hardy hibiscus
Perennial hibiscus
Herbaceous hibiscus
Giant hibiscus
Rose mallow
Swamp rose mallow
Officially, the dinner plate hibiscus comes from the Malvaceae family and has more than 240 genera and more than 4,200 species of flowering plants. This family includes cacao, cotton, okra, and durian, as well as hollyhock and other mallows.
This plant is a perennial, shedding its ovate leaves in the fall and then cover itself up with foliage late in the spring or early summer. The dinner plate hibiscus is hardy in USDA zones 5 to 8, and this cold-hardy plant is often found in the wetlands or river lines of the eastern part of the United States and even extending to Canada.
The toothed leaves can be grayish-green with a smooth texture. The dinner plate hibiscus is generally grown for its blooms, which last only a day.
But one plant can produce many blooms over a month, so you pretty much have color to enjoy during that time. The flowers usually grow from four to 12 inches (10.2 to 30.5 centimeters) and have five petals that overlap with each other.
The flowers are most often white and have a red center. There are rare instances when you get a pure colored bloom, such as pure white, pink, or red colorations. This plant can get anywhere from four to seven feet (1.2 to 2.1 meters) tall and spread up to three to four feet.
All in all, the dinner plate hibiscus can attract wildlife, butterflies, and pollinators into your garden. This deer-resistant and long-blooming plant can be an excellent addition to your rain garden as a focal point for your yard. You can plant it in wetter locations.
At a Glance
Height: Four to seven feet (1.2 to 2.1 meters)
Spread: Three to four feet (0.9 to 1.2 meters)
Spacing: Three to six feet (0.9 to 1.8 meters)
USDA Hardiness Zone: 5 to 8
Bloom Color: Pink, red, white
Exposure: Full sun
Flowering months: September to July
Soil Moisture Preference: Wet to moist
How to Plant Dinner Plate Hibiscus
The dinner plate hibiscus is favored by a lot of gardeners to grow in their garden. You can start it from seeds or crown divisions when the plant enters dormancy during the winter months.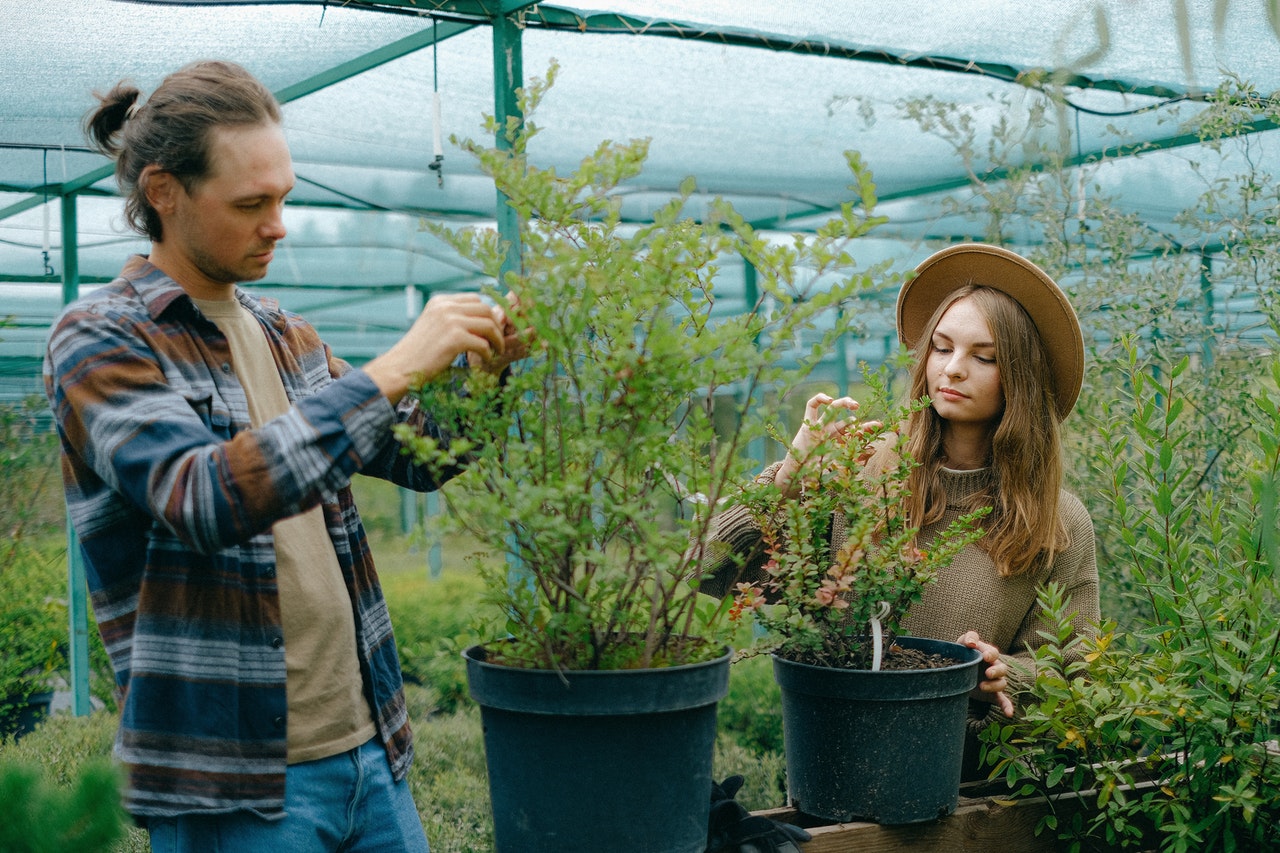 You can also use stem cutting, but success is not guaranteed. You can plant the dinner plate hibiscus in more watery areas of your yard, making it an excellent choice if you have bogs or rain gardens. When planting, you will need to situate these plants about three to six feet (1.8 meters) away from one another to give them ample space to grow.
How to Grow Dinner Plate Hibiscus from Seed
Growing your dinner plate hibiscus from seed may not be as easy as putting them into the ground, but the large flowers are definitely worth the extra work. These seeds take their sweet time to germinate. You might want to start early and do the germinating indoors before spring comes. You can start two to three months before the last frost in your area. Here's how you do just that:
1. Nick the round end of the seed coating with a sharp knife. This will let moisture enter the seeds and make the germination process faster.
2. Soak the seeds in water for up to eight hours. Keep the water at room temperature.
3. Put a seed starting mix such as Purple Cow Organics Seed Starter Mix or fertile garden soil in a container or pot.
4. Put the soaked seeds into the prepared pots. Bury them about 0.25 inches (7.6 centimeters) deep into the soil or potting mix. Put your seeds and pot in an area where it can get a lot of sun and temperatures of around 75 to 85 degrees Fahrenheit (24 to 29 degrees Celsius ).
5. Wait about two to three weeks for your dinner plate hibiscus seedlings to break through the soil.
6. Put these into bigger pots when necessary. Be careful when transplanting them because they have very fragile stems as seedlings.
7. Acclimate your new seedlings by taking them outside for a few hours a day. The seedlings should have a couple of true leaves. Likewise, you should be sure that there is no danger of frost and the temperatures outside are warmer.
8. When it's ready to transplant, look for the perfect location for your dinner plate hibiscus. Dig a hole that's big enough to accommodate the root ball and loosen the dirt below it. Ensure that when you put the root ball into the ground, the top is at the same level as the soil surface.
9. Fill the hole halfway and soak the soil. This will allow your new plant to have access to all the moisture it needs to grow.
10. Fill the hole all the way without burying the top of the root ball. Then soak the entire area again.
How to Propagate Dinner Plate Hibiscus
You can also start your dinner plate hibiscus with stem cuttings. Here's how you do it:
Choose a stem that has roughly the same diameter as a pencil. Cuttings should be about five to six inches (15.2 centimeters) long.
You can put the stem cutting directly into a pot with soil or potting mix. Alternatively, you can dip the cut ends in rooting hormone to help it along.
Once you have the cutting in soil, fill up the pot with damp sand, vermiculite, or peat moss. Press down the cuttings so that about three inches (7.6 centimeters) are buried in the soil.
Put the pots outdoors, keeping them away from direct sunlight. If you have birds, squirrels, or other animals preying on your plants, put the pots indoors where they can be safe. You don't want wildlife to uproot your cuttings before they root.
Cover the whole pot with a plastic bag to keep it moist.
Wait for the cuttings to produce new leaves. You can also tug on the stem cuttings to check if these have successfully rooted. Transplant the cuttings to your preferred location.
Dinner Plate Hibiscus Growing Conditions
Your dinner plate hibiscus might have other care requirements than your usual plants. Be confident in keeping them alive by learning what these plants like the most.
Dinner Plate Hibiscus Potting & Soil
In the wild, a dinner plate hibiscus is usually found in marshlands and wetlands. So if you're looking for a location for your plant, you should look for some soggy place.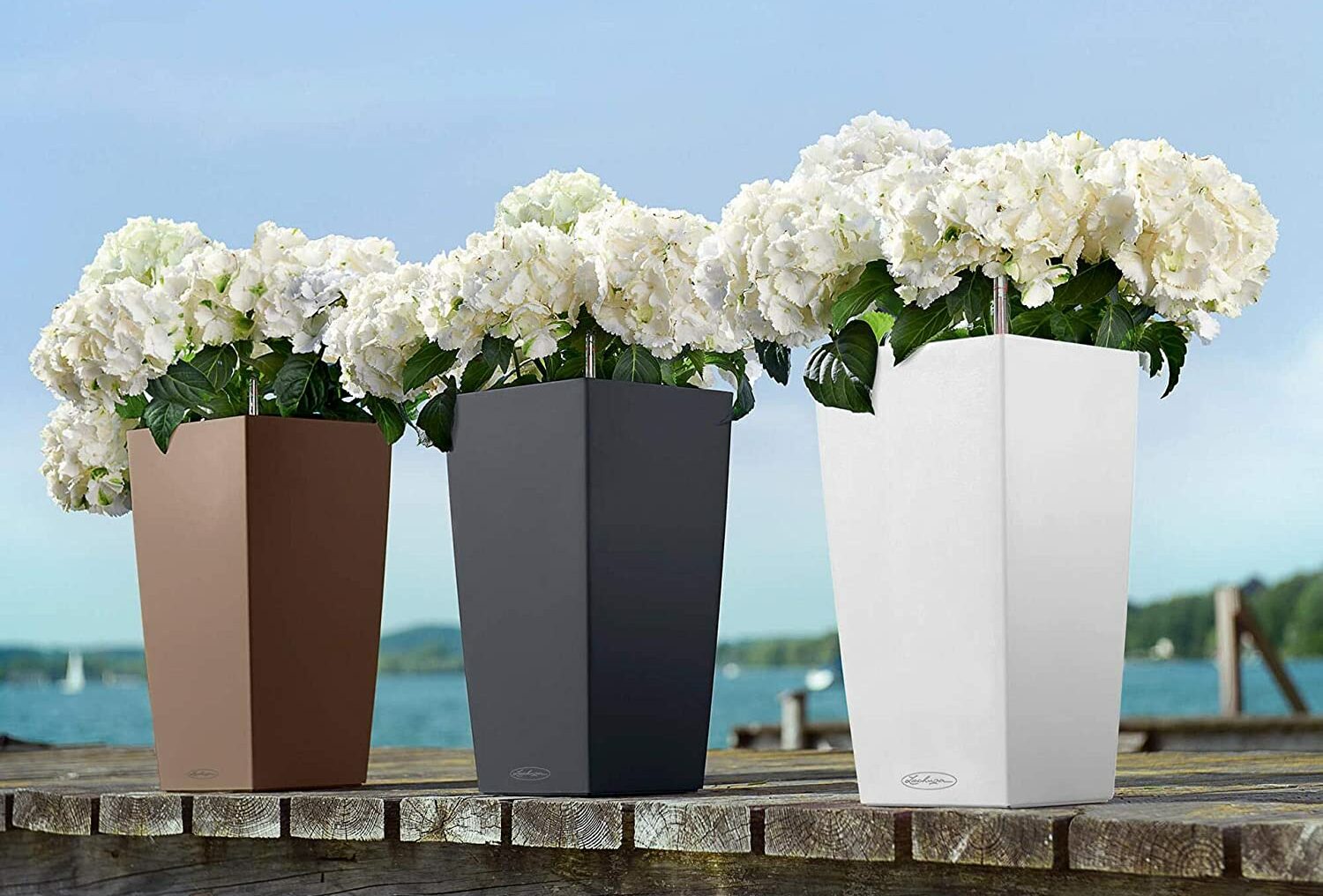 It's actually a good thing because not all plants like soil that is constantly wet or moist. You can also plant a dinner plate hibiscus around ponds and other water features. Because your dinner plate hibiscus likes its soil to be moist, you might want to consider buying a self-watering planter.
A self-watering planter will allow you to water less frequently while keeping the potting mix or soil moist. You can check out:
Equally important is having fertile soil. If you think that this will be a problem, you should augment the soil with a lot of compost.
Dinner Plate Hibiscus Water Requirements
The thing with dinner plate hibiscus is that it prefers moist soil but can also be prone to root rot when you routinely overwater it. As such, you will need to plant it in well-draining soil and keep a regular watering schedule. The delicate balance is even more important when you have your plant in a container. This is why you should choose pots that have drainage holes.
But how much water is adequate? It depends. If you have a small hibiscus dinner plate with a few leaves, you'd need less water. But a leafy shrub will need more. Once winter comes, you should water your hibiscus when the soil feels dry to the touch.
Dinner Plate Hibiscus Light Requirements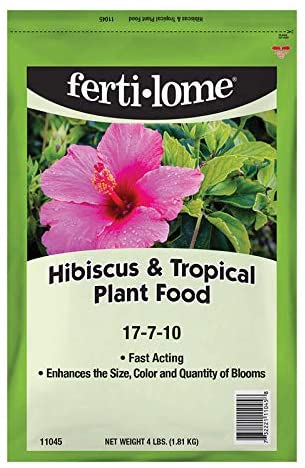 Your dinner plate hibiscus prefers at least six hours of sunlight for it to give more blooms. In warmer areas where the afternoon sun can be scorching, you will want to place your hibiscus in a location that gets afternoon shade. If you're growing it indoors, always put your dinner plate hibiscus near a sunny window. The best place is near a window that faces southwest.
If you notice that your hibiscus isn't producing as many flowers as it should, you can add some grow lights, such as this GooingTop LED Grow Light.
Best Dinner Plate Hibiscus Fertilizer
Dinner plate hibiscus can be heavy feeders. Generally, you will need to feed your dinner plate hibiscus with liquid fertilizer once a week. You can also apply a slow-release fertilizer that you'd need to apply:
Early spring
After the plant first blooms for the year
Mid-summer
Early winter
Some fertilizers are specially formulated for hibiscus plants. These products leave no room for guessing what level of nitrogen, potassium, and phosphorus you'd need to keep your plant healthy. You can check out:
Best Companion Plantings for Your Dinner Plate Hibiscus
When choosing companion plants for your dinner plate hibiscus, you will want something that has the same care requirements. This way, you don't inadvertently kill one plant while caring for the other.
It also helps to find plants that can complement the looks of your hibiscus. Perhaps, choose something with flowers that can compete for attention with the huge blooms of the dinner plate hibiscus. Or those with a different blooming period, so your garden is always alive with flowers and colors.
Helenium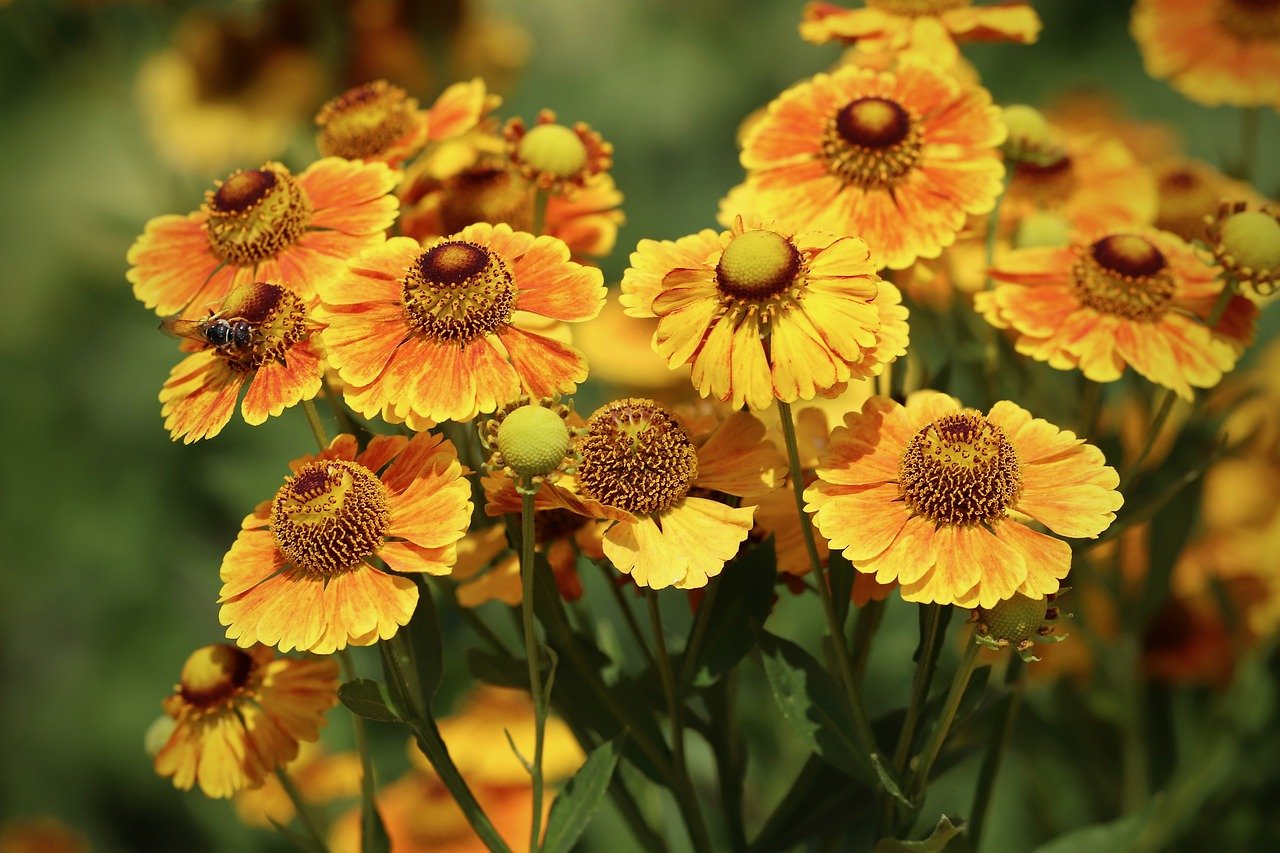 Helenium autumnale demands the same care conditions as your hibiscus. It likes rich and moist soil and thrives under the full sun.
These plants can grow anywhere from two to five feet (61 to 152.4 centimeters), making them a good companion for your dinner plate hibiscus. And the gold, brown, orange, yellow, and red flowers can provide a stark contrast to your hibiscus blooms.
Swamp Sunflower
Helianthus angustifolius thrives in full sun to partial shade. This means that you can plant it together with your dinner plate hibiscus, and your swamp sunflower won't complain when the hibiscus eclipses it. The swamp sunflower also likes moist soil and moderate to high watering. It's very low maintenance too.
It can reach up to six feet (1.8 meters) in height and produces golden yellow flowers in the late summer and throughout fall.
Switch Grass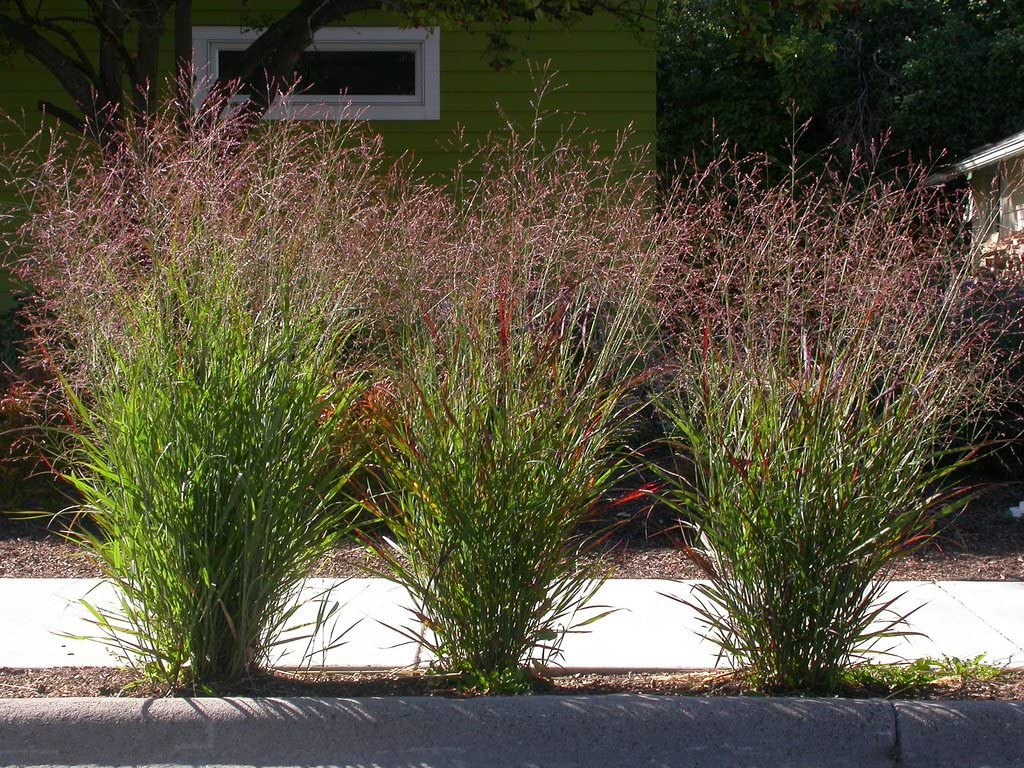 Panicum virgatum might sound weird, but this tall grass serves as an ornamental feature in many gardens and cattle food. You might want to use this hardy grass to add height to your landscape or just to have it contrast nicely with the colorful flowers of your hibiscus.
This can tolerate dry or wet soil and can survive in sandy, moist, or clay. It can reach up to six feet (1.8 meters) tall under full sun to partial shade. The switchgrass also has pink-tinged flowers that are shaped like a teardrop.
St John's Wort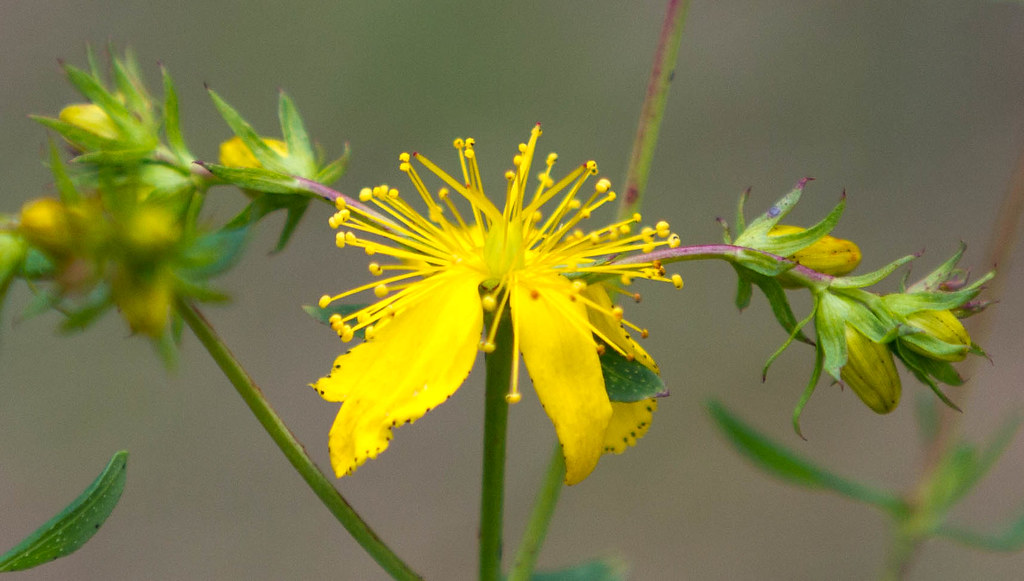 Hypericum prolificum produces bright yellow and showy flowers. This shrub can easily grow up to five feet (1.5 meters).
St. John's wort is very easy to care for, just give it full sun or partial shade, just enough water, and protect its roots from rotting. You can probably try using this plant to help heal wounds or use it as an informal hedge.
Winged Loosestrife
The Lythrum alatum is another hardy perennial plant that can grow from two to five feet (0.6 to 1.5 meters). It produces purple-red to pink flowers on spikes. Like your hibiscus, the winged loosestrife also prefers full sun, wet or moist soil, and is very easy to grow.
Dinner Plate Hibiscus Diseases and Common Problems
If you have a dinner plate hibiscus in your yard, you might as well stock up on fungicide because most diseases that attack this plant are fungal in nature.
Aside from root rot from overwatering, your dinner plate hibiscus can also fall prey to rust, botrytis blight, and leaf spot. These diseases can easily be eradicated using products like Bonide 811 Copper 4E Fungicide or other copper-based fungicides.
Remove the affected parts of the plants before you apply the fungicide. You can burn the affected parts or disposed of these far away from your garden to prevent the fungi from attacking other plants.
Dinner Plate Hibiscus Treatments and Maintenance
Because the dinner plate hibiscus is a perennial, it will die in the winter no matter how healthy it gets. That's good news because you can easily prune the whole plant down to ground level. Don't worry because the root system is still healthy and will produce new branches when spring comes. Aside from that, all you need to do is make sure that you water your plants properly and fertilize them when required.
Where to Buy Dinner Plate Hibiscus Seeds Online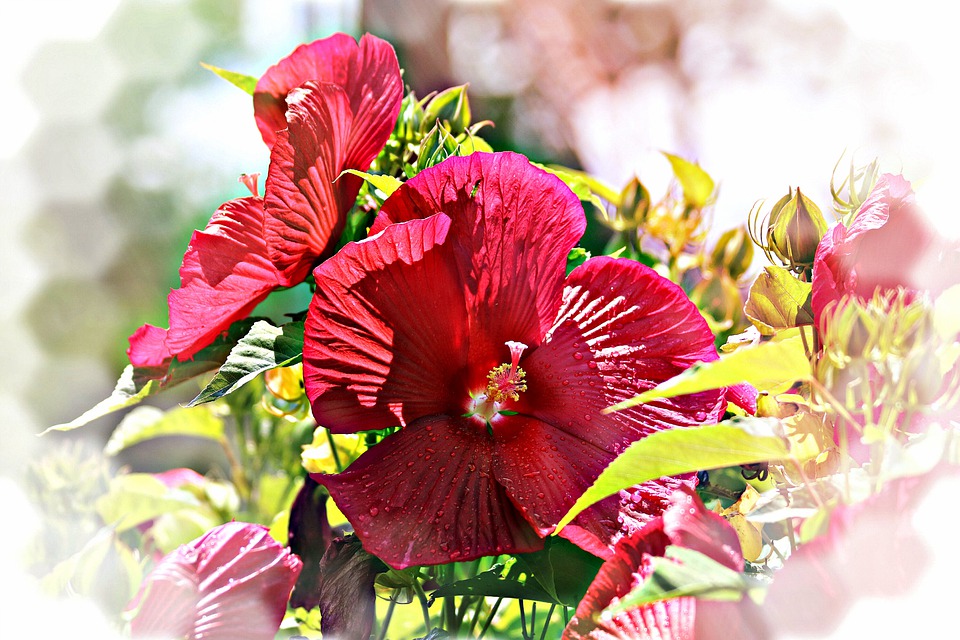 On Etsy, several sellers offer dinner plate hibiscus seeds. Check out Florida Seed Shack if you want to get your hands on the seeds for several dinner plate hibiscus varieties. Otherwise, you can just search for these seeds and get more options.
You can find more dinner plate hibiscus seeds from these retailers:
Where to Mature Buy Dinner Plate Hibiscus Online
Looking at what's being offered on Etsy, you can find unrooted and rooted cuttings, as well as live plants. Green Acres Nursery and Supply also has a dinner plate hibiscus on sale. If you're looking for a lot of plants, there's the wholesale-only New Moon Nursery.
Some eBay sellers sell live plants too. Other retailers that sell live dinner plate hibiscus plants are:
FAQs
Question: Are hibiscus plants poisonous?
Answer: In general, hibiscus is not toxic to humans. Some people use the flowers to make tea or added as garnishing to several dishes.
But these flowers are not exactly delicious, with a bit of bitterness even after you swallow them. The leaves are bland.
Hibiscus, in general, also has some purported medicinal uses. It's traditionally used to fight lung and urinary ailments, as well as dysentery.
Question: Can you recommend some cultivars or hybrids?
Answer: There are several cultivars and hybrids for the dinner plate hibiscus, and they are all stunning. You can create a tropical paradise with the colors from the flowers of these plants, even if you have an otherwise drab green yard.
So maybe you'd like to plant cultivars and hybrids of the same color, or perhaps you would like to mix it up so you'd have an interesting bouquet of different colored blooms.
You'd definitely want to check out some of the varieties: the 'Candy Stick,' which has fully red flowers and very dark veins. The stems are crimson or red, and the leaves are green, making them look like a candy cane.
'Clown' has white or pink flowers with overlapping petals forming red-eye. Meanwhile, 'Crimson Wonder' has a deep rose color with a very small eye. This one is very much like 'Poinsettia.'
The 'Super Rose' has pink flowers with red-eye. The blooms also have darker pink veins. Then you have the 'Sleeping Beauty' with white flowers that feature a pink blush and red-eye.
Other cultivars and hybrids you can plant, according to the color of their flowers, are:
Red
• Anna H. Hemming
• Giant Maroon
• Lord Baltimore
• Red Cutleaf
White
• Bright Eyes
• Blue River II
• Ruby Dot
• Snow Queen
Purple/Red
• Brilliant Cerise
Pink
• Intense Pink
• Lewis Bech
• Lester Riegel
• Lord's Pink
• Pink Giant
• Radiation
Dinner Plate Hibiscus: Fill Your Yard with Color!
There are a lot of things you'd love about the dinner plate hibiscus. Large, eye-catching, and colorful flowers. It is easy to care for and a perennial that you'd only have to prune when it dies back to the ground.
Knowing how to care for your dinner plate hibiscus will ensure that you'd get rewarded with the attention-grabbing blooms year after year.
Research Citations