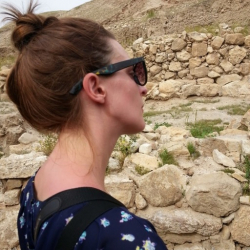 Latest posts by Shaleena Quinlan
(see all)
I've eaten my fair share of strawberries in my lifetime and have discovered that some are better than others. Through trial and error, I've learned that the most delicious bites are when strawberries are in-season. This discovery led me to find out when the season of the strawberry is. The result is no more bland bites for me.
Perhaps you have also been underwhelmed by a hard, dry, and flavorless strawberry. If so, I would like to share my tips for choosing better strawberries.
In this article, I will walk you through the process of finding in-season berries in your area, how to select and care for strawberries, and for a fun bonus, some of my favorite strawberry recipes. Are you ready for a delicious read? I am, so let's go.
Bottom Line Up Front
Hopefully, you can find the time to read the entirety of this article at some point, but if you can't right now, this summary should do.
Learn which USDA growing zone you live in

Talk to local strawberry growers

Inspect strawberries up close and personal

Only pick ripe strawberries

Learn to properly care for picked strawberries
The Season of the Strawberry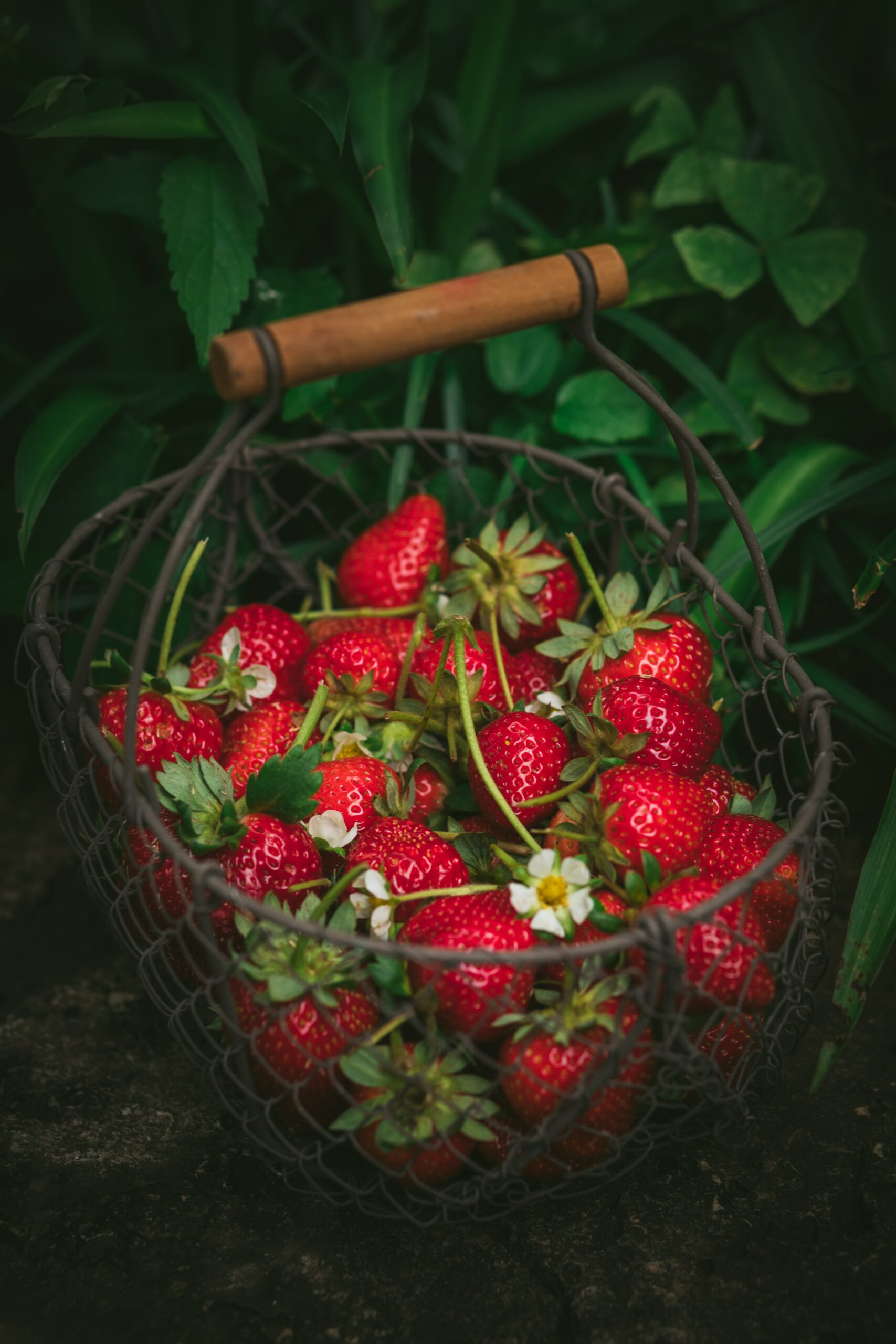 Every region of the United States has a different strawberry season, so it is essential to know when your local region has reached peak strawberry season. I've found that most regions begin harvesting strawberries in May and June, but there are some outliers.  
To make your life a little easier, I put together the following reference chart. Use this chart as a guide to know when to plant, harvest, or simply purchase the best strawberries in your region.
| | | | |
| --- | --- | --- | --- |
| USDA Zone | Harvest Time | Sowing Time | Recommended Variety |
| 3 | May – July | Early to mid-May | Cavendish, Tribute, Tristar |
| 4 | May – July | Early to mid-May | Annapolis, Fort Laramie,  Northeaster  |
| 5 | June – July | Early April to early May | Jewel, Kent, Surecrop |
| 6 | May – September | Early March to mid-April | Guardian, Ozark Beauty, Sparkle |
| 7 | April – June | December to early April | Blakemore, Hood, Tennessee Beauty |
| 8 | March – July | December to mid-March | Cardinal, Chandler, Douglas |
| 9 | February – April | December to February | Camarosa, Camino Real, Sequoia |
| 10 | February – April; November – December | December to February | Delite, Florida Belle, Sweet Charlie |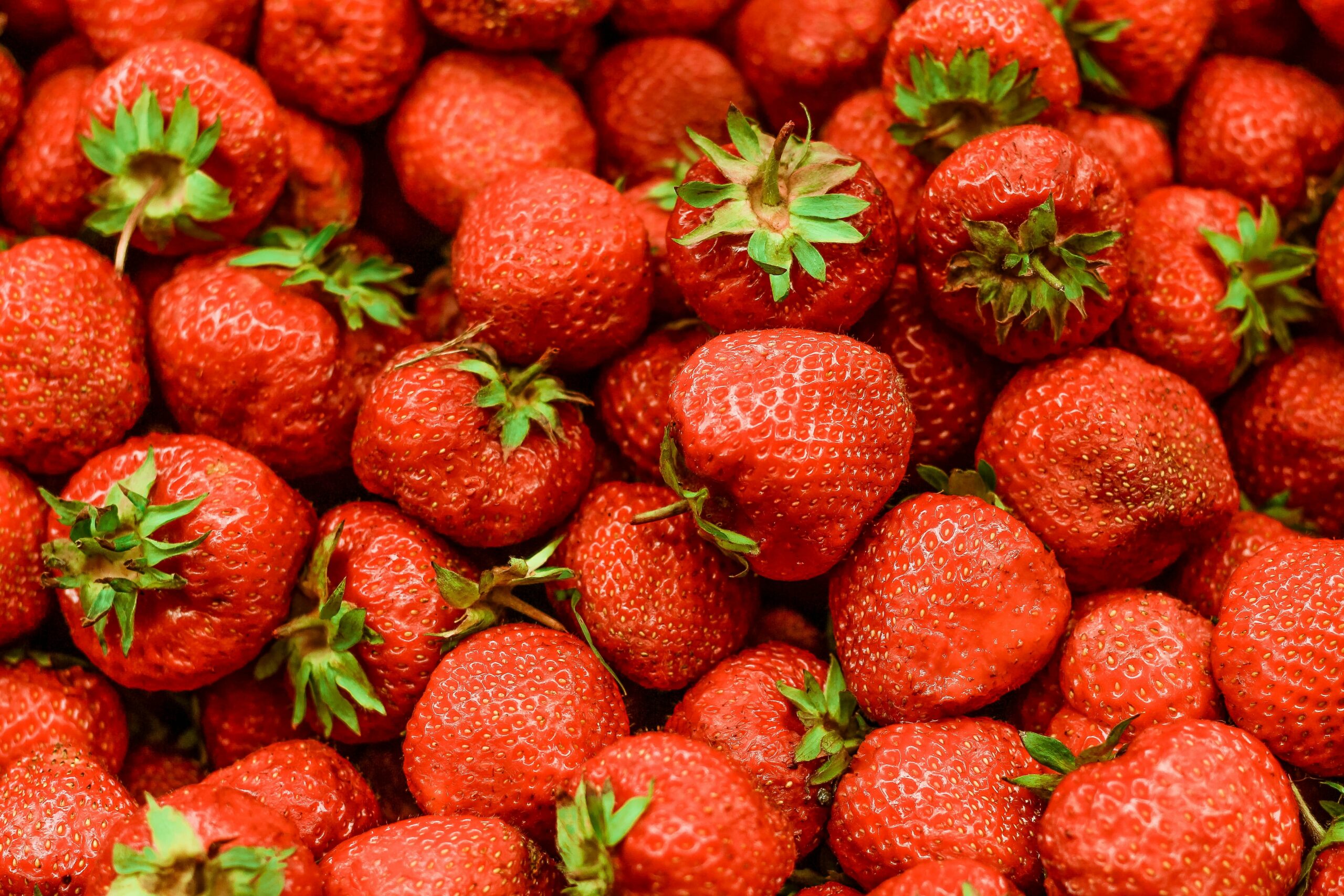 While we're discussing when to plant and sow strawberries in each region, I thought it might be helpful to talk about which varieties grow best in each of these places. Since I don't want to overwhelm you with dozens of recommendations for each region, I will only list three.
USDA Zone 3
For this zone, I recommend the Cavendish, Tribute, and Tristar varieties.  
Cavendish
What I like is that this June-bearing variety is winter hardy. This makes it the perfect strawberry to grow in the cold northern states. Gardeners will celebrate that Cavendish is resistant to red stele (root rot), while foodies will love the big size and flavor these berries bring to the table.
Tribute
I think you're going to enjoy this variety a lot. It grows to a medium/large size and has a flavor and texture that is excellent for cooking. It is also resistant to red stele, and on top of that, verticillium wilt.  
Tristar
I'm very excited to recommend this variety to you. It is a self-pollinating variety that is also cold-hardy. It grows well in the cold north, but it also produces fruit that tastes amazing, whether raw or cooked.
USDA Zone 4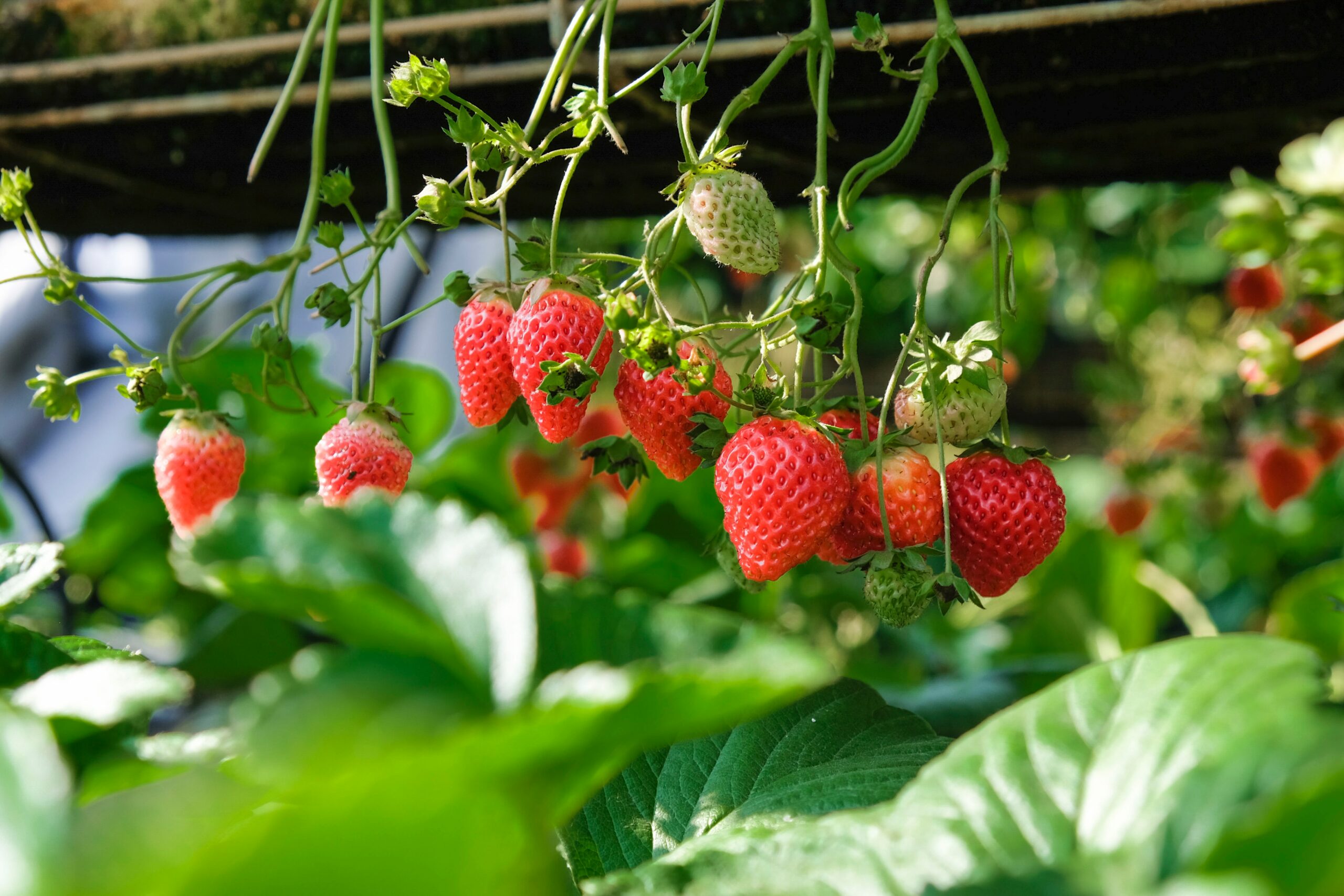 I recommend the Annapolis, Fort Laramie, and Northeaster varieties for this zone.  
Annapolis
I conclude that any strawberry variety that resists red stele while being winter-hardy is worth recommending. Not only does Annapolis have those amazing qualities, but also, its berries are beauties. The moment I see these vibrantly red fruits, I'm ready for snack time to begin.
Fort Laramie
When a strawberry plant produces fruit the same year it is planted, I get really excited. And that is just what the Fort Laramie variety does. Plant these early in the spring and expect to have large and fragrant berries by summer's end.
Northeaster
This is one of those varieties that is impossible to beat, at least I think so. It is cold-hard, disease-resistant, and it grows the dreamiest berries. My favorite way of using these is in homemade jam. Can you say delicious?
USDA Zone 5
For this zone, I recommend the Jewel, Kent, and Surecrop varieties.  
Jewel
This is a preferred variety of mine because of its consistency. It grows big, red, and juicy berries in large quantities at a steady and dependable rate. Jewel strawberries are also very yummy and are perfect for storing in the freezer for use at a later date.
Kent
I like this variety because they are incredibly juicy. If you enjoy making jams, jellies, and macerated berries, get some Kent strawberries.
Surecrop
When I want to make fruit leathers, this is the strawberry variety I choose. It has a sweet and tangy flavor with a lovely shimmer on its skin. I think you're going to like this one too.
USDA Zone 6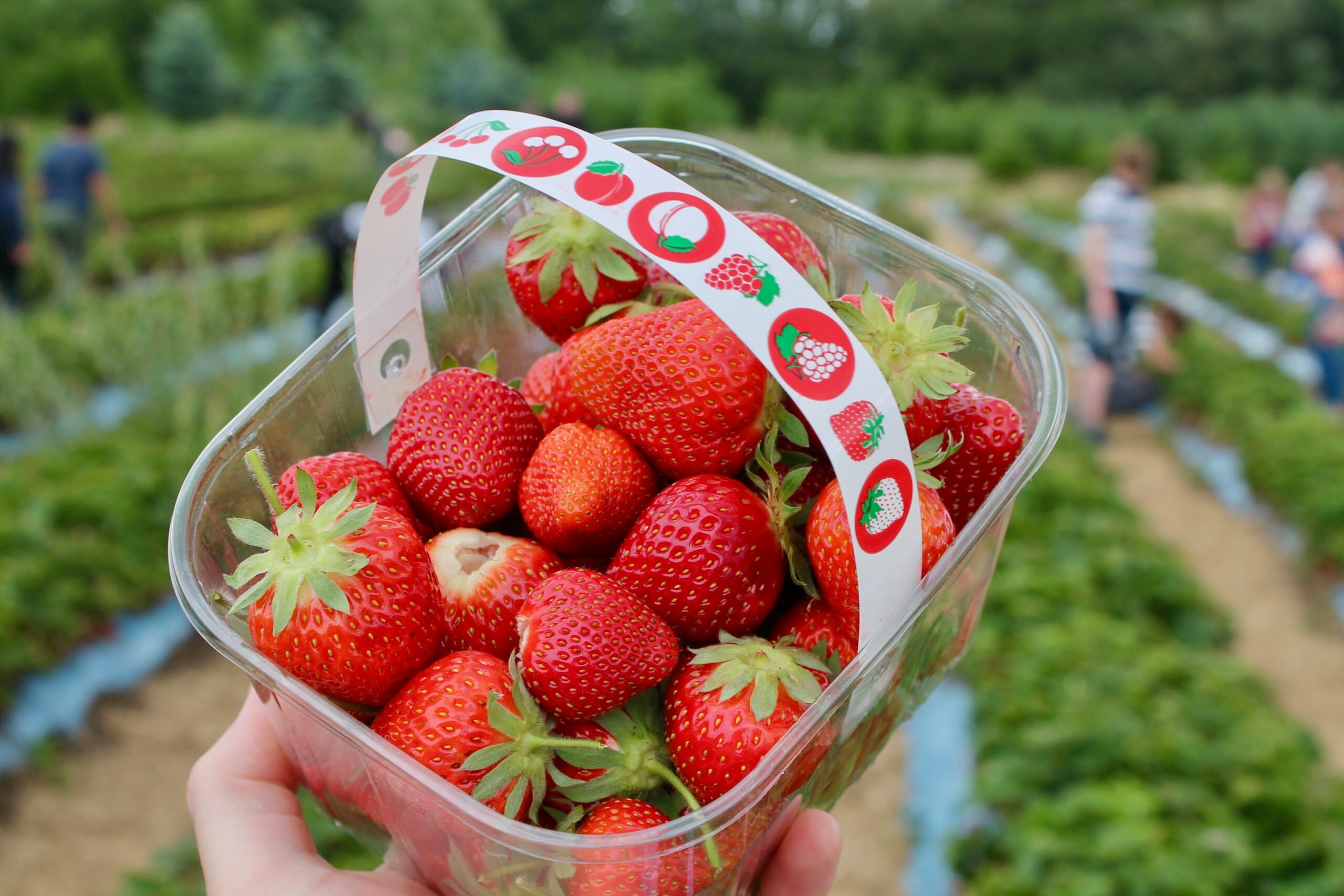 I recommend the Guardian, Ozark Beauty, and Sparkle varieties for this zone.  
Guardian
This is one of the varieties that I enjoy growing because it is resistant to many pests and diseases. Plus, it has a unique color (orange-red), and its texture is a little firmer than other varieties. I prefer using these strawberries in salads.
Ozark Beauty
I must warn you up front that I've had many berries of this variety go bad on me before I get to use them. To counter this, I usually wash them up and eat them immediately after I get home from the grocery store. I love munching on them raw because they are so sweet and juicy.
I'm not keen on growing them myself because they don't have much in the way of pest or disease resistance. Nevertheless, I will continue to purchase and eat this variety.
Sparkle
This variety may be my favorite for turning into jam. It is a perfect red and symmetrical beauty that is easy to grow and use for many summertime treats.
USDA Zone 7
For this zone, I recommend the Blakemore, Hood, and Tennessee Beauty varieties.
Blakemore
What I like about this variety is its size, color, and flavor. The berries are big, boldly hued, and perfectly sweet for jam making. I don't like this variety because it has no disease resistance. The plants and berries are very susceptible to red stele and verticillium wilt, amongst other things.
Hood
This is a variety that I have not been able to try yet, but it is on my list. It is highly recommended for use in jams because the berries are so sweet and juicy. Unfortunately, the Hood variety is difficult to grow.
Tennessee Beauty
I like this variety because it has proven itself over the years. This reliable variety consistently produces large berries while resisting many of the normal pests and diseases that destroy strawberry plants.
USDA Zone 8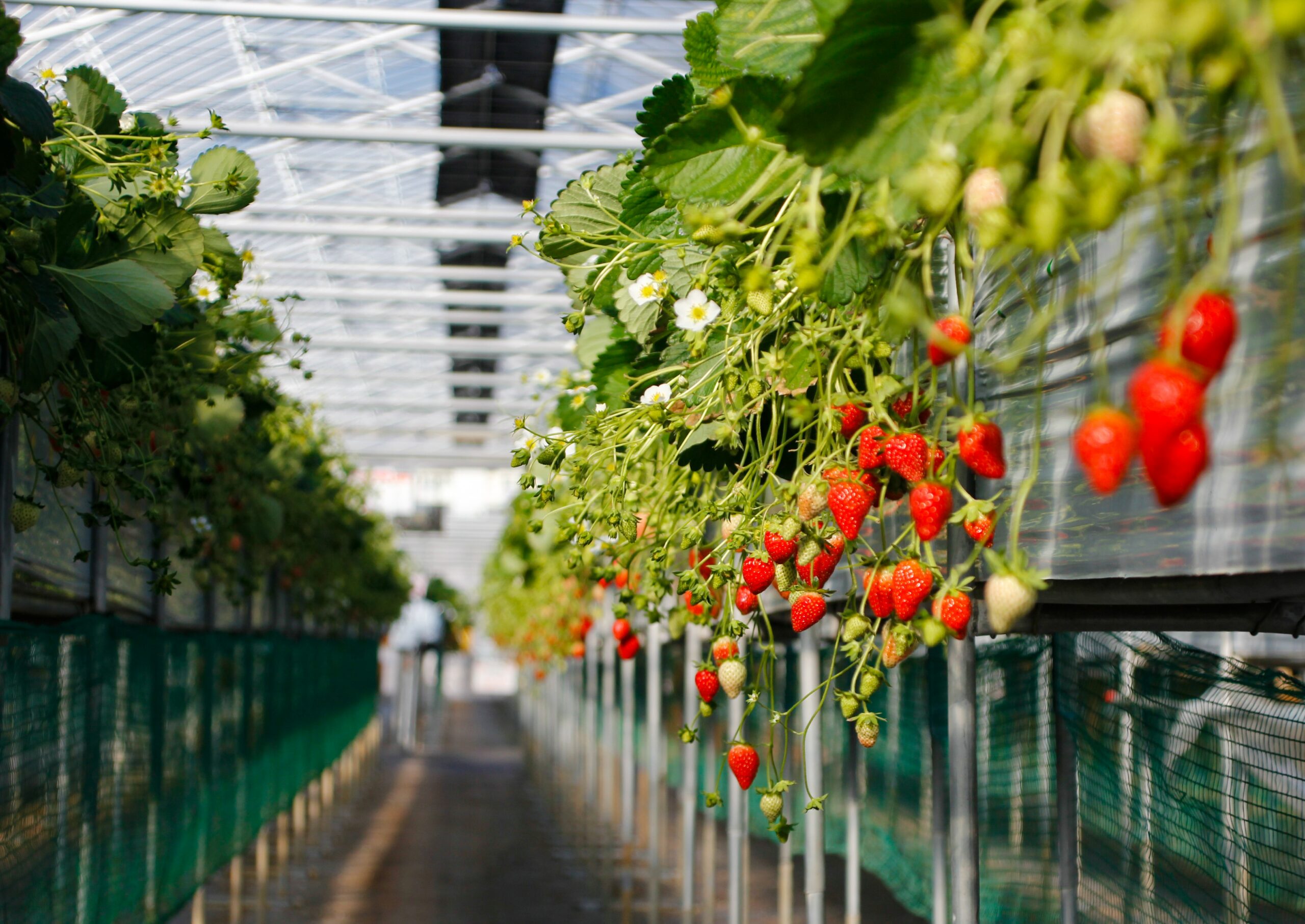 For this zone, I recommend the Cardinal, Chandler, and Douglas varieties.  
Cardinal
These large, glossy, and red berries are ideal for making desserts. Don't get me wrong, I enjoy eating them raw, but they are so good in strawberry cakes or ice cream. Please note that they do have some pest and disease resistance, so growing this variety is easier than most.
I love the shape of this variety. These uniquely wedge-shaped strawberries are as much a pleasure to eat as they are to behold. I think they are delicious on anything at any time of the day.
Douglas
These are similar to the Chandler variety, which is probably why I like them so much. Douglas strawberries are slightly smaller, but they still bring a lot of flavor to the table.
USDA Zone 9
For this zone, I recommend the Camarosa, Camino Real, and Sequoia varieties.  
Camarosa
Since Camarosa strawberries are easy to grow in planters, I choose to grow this variety when I don't feel like working hard in my garden. Not only is it an easy-to-grow variety, but it is also a delicious variety that I enjoy using in desserts.
Camino Real
This is another variety that I enjoy growing and eating. It is similar to Camarosa, so I feel it is easy-going and versatile. I recommend using these berries for strawberry shortcakes.
Sequoia
This is another of my favorite varieties because it can be grown in a container. Sequoia strawberries are unfussy when growing and delicious when harvested. The berries are large, red, and full of flavor.  
USDA Zone 10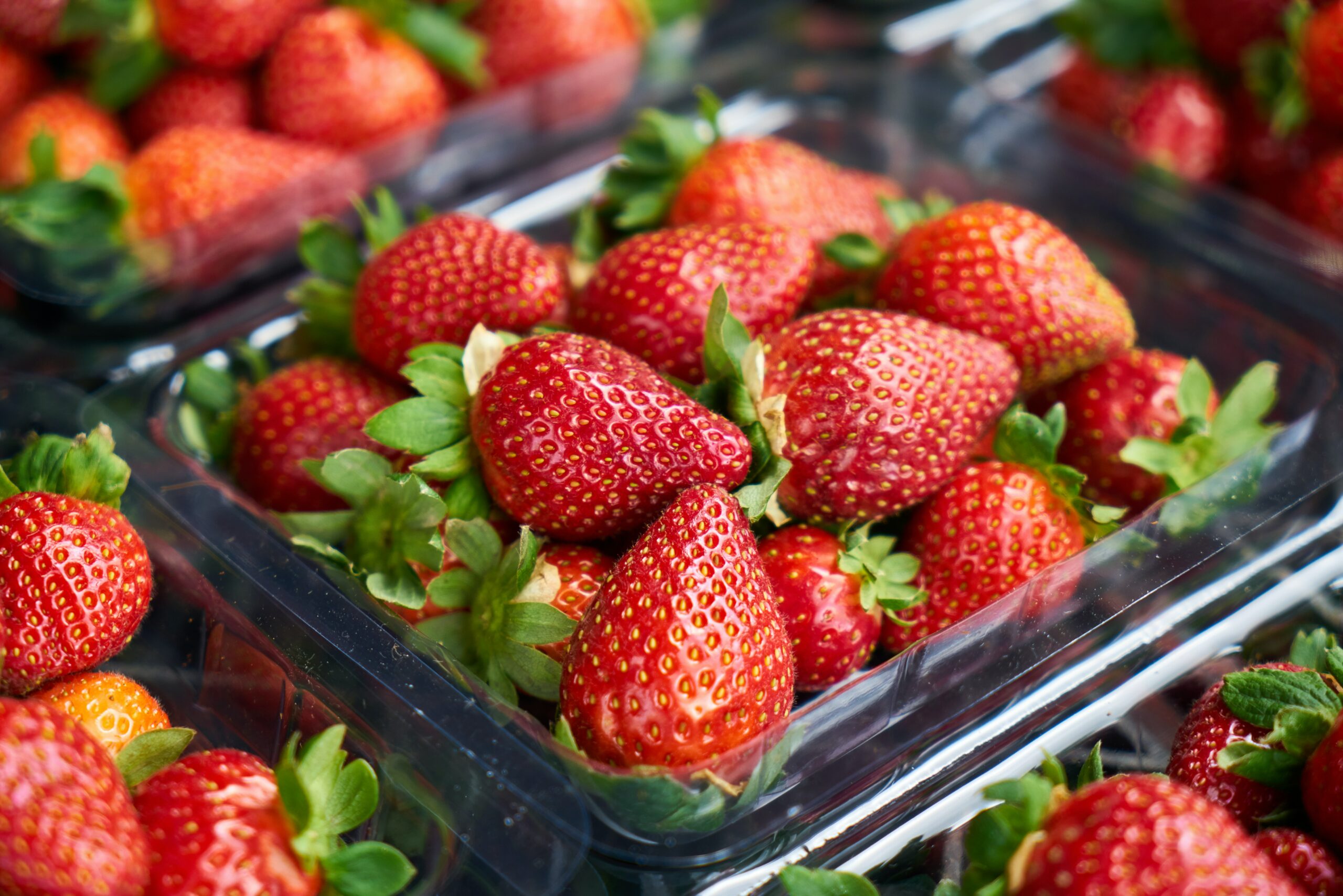 For this zone, I recommend the Delite, Florida Belle, and Sweet Charlie varieties.
Delite
I love this variety in any dessert I make. The berries are large, sweetly flavored, and have a meaty texture. The next time you make a strawberry pie, look for this variety.
Florida Belle
I think this variety was designed specifically to grow in the southernmost regions of the country. Florida Belle produces berries that are wedge-shaped and quite firm. I prefer them in a bowl of yogurt and granola.
Sweet Charlie
I'm not sure whether this variety earned its name because the berries look so sweet or taste so sweet. These berries live up to their name both during the growing and the eating processes. This is an easy-to-grow variety that you will love adding to your dessert or breakfast plates.
Selecting in-Season Strawberries
I've discovered that there is an art to selecting, picking, and caring for strawberries. Just because a berry is red doesn't mean it is ready to be picked. And, just because a berry is ready to be picked doesn't mean you should tug on it until it detaches. Discovering this has made my gardening and culinary experiences so much richer.  
If you want to be rich in gardening and culinary experiences as well, let me share a few tips with you.
When to Pick Strawberries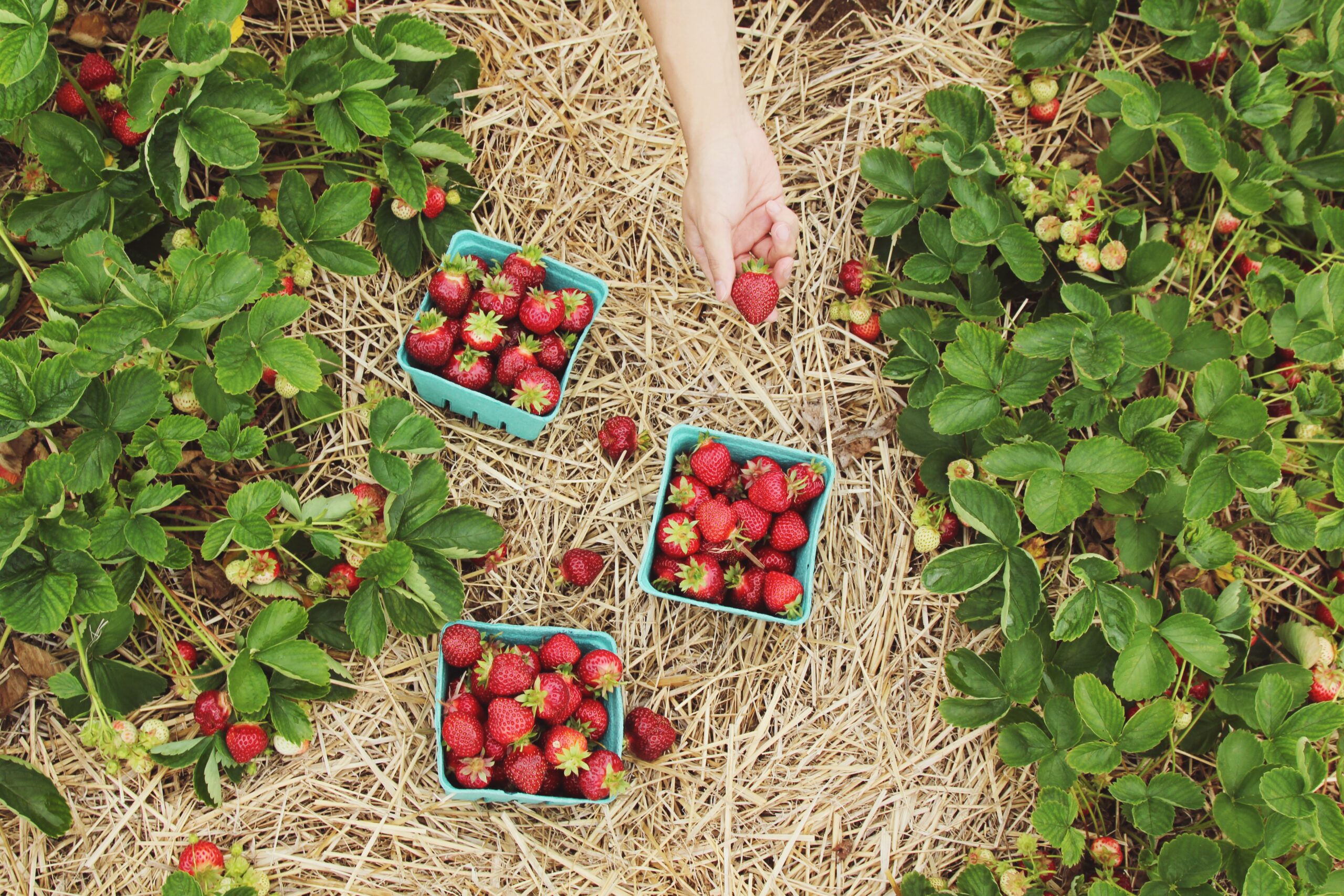 Picking strawberries is one of the most delicious gardening activities available to us. Just think about how many strawberries you get to sample as you pluck those delicious little fruits from the vine. Well, only if you grow them yourself. If you plan to pick strawberries from someone else's garden, you should probably wait until after you pay to begin munching.
If you are not growing your own strawberries, I highly recommend you call up a strawberry grower in your area. The information you will need from them is:
When their strawberries are ready for picking

What the cost per container is

Whether or not they provide containers or if you need to bring your own

Whether snacks and drinks are allowed or if a concession stand is available

Whether they have any recommendations for what you should bring or when you should arrive
Tips for Strawberry Picking
Bring a sunhat (I never garden without one)

Bring sunscreen if you are particularly prone to sunburn

Bring bug spray if you feel you're apt to get bitten

Bring or plan to buy water

Bring containers to hold your berries

Decide how much you want to pick before leaving home

Decide what you want to do with your strawberries before leaving home (remember, strawberries don't last long, so they need to be used or preserved very quickly)

Try to arrive early in the morning, so it is still cool outside
How to Pick Strawberries
When it comes to strawberries, I recommend that you don't settle. Only pick berries that are completely red, free from obvious pests and diseases, and are slightly firm when touched.  
I highly recommend that If you are picking your own berries, you should sample them first. If you are at a farm or a farmer's market, ask if sampling one or two is possible. If you're at a grocery store, you will need to give a thorough inspection with your eyes and fingers only.
When you pick strawberries from a garden bed, I recommend that you follow these steps to ensure that your berries continue looking and tasting great:
Gently hold the berry

Twist and slice the stem an inch from the berry

Gently place the berry in a prepared container

Get a new container once the berries reach a depth of 5"
How to Care for Strawberries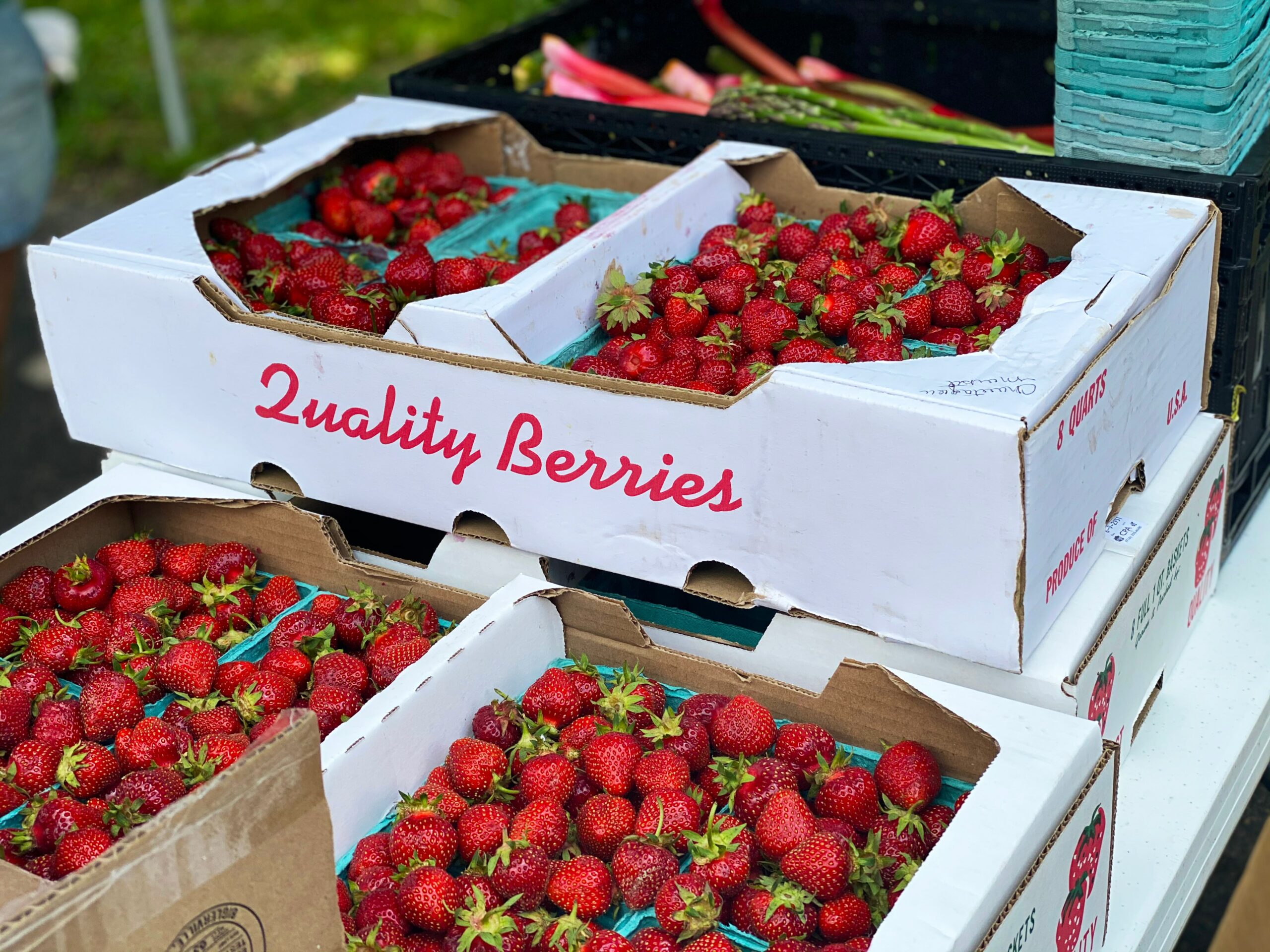 I have to admit that I'm not always careful with my strawberries. I forget that they are delicate, bruise easily, and don't live long. Poor care of my berries has caused me a lot of grief in the past. How many times have I gone into my kitchen to find mushy or moldy strawberries because I didn't store them properly? I don't want that to happen to you, so I am going to share my best practices for good strawberry care.
If you picked the strawberries from a garden, put them in a cool, shady place until you get them home

Sort through your berries immediately after getting home. Throw away or use soft or smashed berries right away.

Set the unwashed berries in your refrigerator 

Wash berries just before you use them
Another way to store strawberries is to freeze them. This is the method I typically use because I always want some strawberries in my smoothies. Try freezing them if you don't want to use your freshly picked berries right away. Frozen berries are good for up to a year. Here are the steps:
Select the berries (the best types of strawberries to freeze are those that are small, tart, and firm)

Cut off the green parts

Wash the berries in cold water (gently rub off any dirt)

Place the berries in a colander

Rinse the berries in cold water

Allow excess water to drain off the berries

Place parchment paper on a cookie sheet

Set the berries on the parchment paper so that their tips are facing upward and they do not touch one another

Set the tray in the freezer and allow the berries to freeze to the point where they are firm

Remove the tray from the freezer.

Quickly place the semi-frozen berries into either a freezer bag, a freezer jar, or a freezer-safe plastic container.

Place the berries back into the freezer and store them for up to a year (I know they won't last that long)
Recommended Recipes Using Strawberries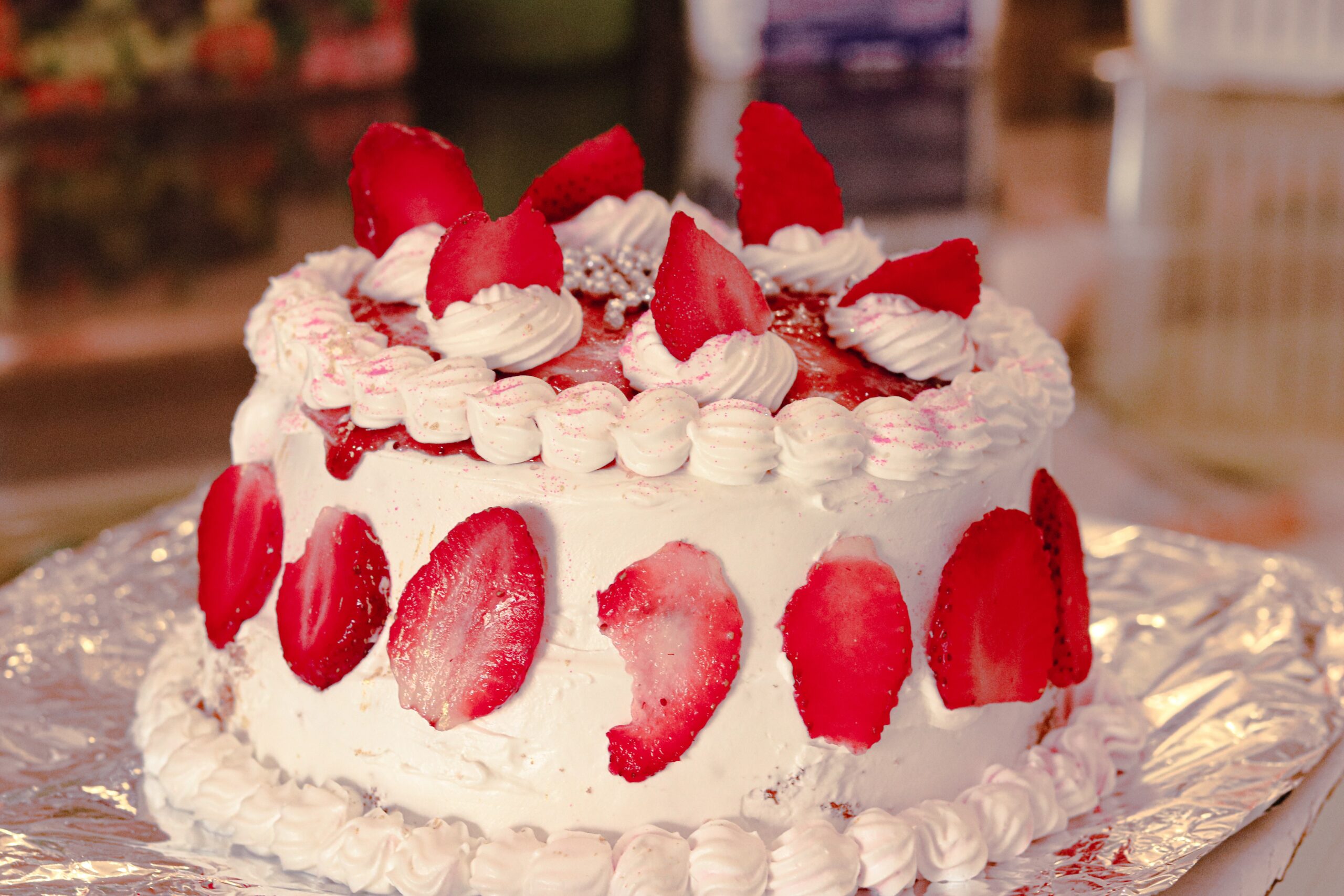 Strawberries are one of those things that I can eat as a savory or sweet dish. I think this versatility is one of the best reasons to cook with them. My love of eating strawberries could not let me end this article without sharing a few of my favorite ways to serve this delicious fruit.
What I have prepared here is nothing complicated. Honestly, my favorite way to enjoy strawberries is al naturale. I simply throw on an extra ingredient just to spice things up.
Black pepper – speaking of spice, this is the best one to sprinkle on your strawberries. The savory notes of the pepper combined with the juicy sweetness of the strawberries cannot be beaten. My mouth is watering just writing about this. Oh, make sure the pepper you use is freshly ground, or it won't be the same.

Honey – adding a little of this will ensure that your strawberries don't lack sweetness. I don't add honey very often, but I certainly enjoy it when I do.

Cheese – I recommend you get a mild cheddar or a Colby jack to pair with your strawberries. Your tastebuds will thank you.
FAQs
Question: Which USDA Zones Are Compatible for Day-neutral, Ever-bearing, and June-bearing Strawberry Varieties?
Answer: When I'm trying to decide which type of strawberry to grow in my area, I tend to look at the variety day-neutral or something else. This helps me understand what climate the strawberry requires to grow its best. Let's talk about these types and which varieties to grow in each.
Day-Neutral, The varieties within this type can grow almost anywhere as long as the temperatures remain between 40 and 85 degrees Fahrenheit. For example, the Tribute and Tristar varieties that I recommended for zone 3 will easily grow in zones 4 – 8 as well.
Ever-bearing, The varieties within this type have fewer vines and stay compact in size. The reason for its name is because these strawberry varieties yield at least two, and possibly three, harvests a year. The Fort Laramie variety that I listed as a recommendation for zone 4 is an example of an ever-bearing type.
June-bearing, Most strawberry varieties fall within this type. June-bearing types typically come into season and are harvested in June, hence the name. The June-bearing variety called Annapolis is what I recommended for zone 4.
Question: Should Strawberry Plants be Fertilized?
Answer: Yes, you should definitely fertilize your strawberry plants. They should be fertilized once they are settled in a garden plot and a few times throughout their growing season. I recommend you use Fruit & Berry Food to avoid burning the plant's roots. 
Question: Which Strawberry Variety is the Sweetest?
Answer: I was curious about this, so I thought it would be a great piece of information to include. It is the Rosie strawberry that wins the prize as being the sweetest of all strawberries. Now, I want to taste them for myself.
In Conclusion
It may have taken me a lot of time to research, but learning how to select, pick, and care for strawberries has saved me a lot of frustration. I no longer have to worry about biting into a flavorless strawberry because I know the secrets of strawberries. And now, you do too. Don't let this knowledge go to waste. Use it wisely the next time you want to make a special summer treat.
Research Citations